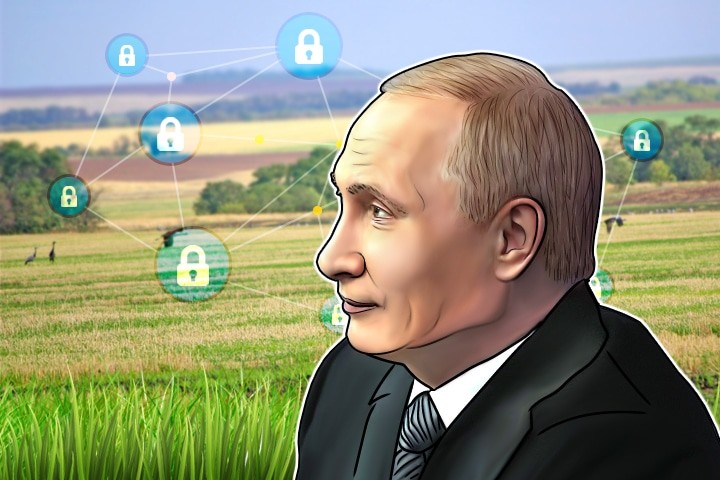 Despite the country's strict regulations, they just announced that they will build Europe's biggest mining farm.
Regional authorities in Moscow recently announced that they will build the largest mining farm in Europe, despite the country's increased regulation regarding cryptocurrency. The metropolitan area already boasts a total of 150 mining farms, however, authorities believe that the country's cost-effective electricity and well-developed infrastructure will attract several more international miners and investors to the Russian city. In addition, a Russian company has already announced their intention to establish Europe's largest cryptocurrency mining farm and has already started offering a token to raise capital for this endeavor.
According to a member of Moscow's parliament, the cost-effective electricity has already attracted European miners who have confirmed their willingness to relocate. In addition, the Moscow Construction and Energy Commission chairman, Igor Kohaniy, added that Moscow has an exceptionally well-developed infrastructure which will allow miners to install their own private gas-based generators, or simply purchase cheap electricity from the public system.
Bitsmedia reported that crypto enthusiasts and blockchain-based businesses all over the world are highly supportive of the initiative. The Russian Cryptocurrency and Blockchain Association has the highest confidence that Moscow will attract several prominent international miners. Recently, the country's blockchain committee conducted a study to determine Russia conduciveness to cryptocurrency mining. The study concluded that the country offers the most important factors to miners including cheap electricity, ample electricity, accessibility, and a well-developed telecom structure. Moscow was named the second best city for crypto mining followed by Saint Petersburg.
According to Moscow's deputy head of the Economy and Investment Committee, Vladimir Zhuk, investors are attracted to the country's low energy costs, and in turn, provide the country with large mining farms which also benefits local entrepreneurs and provides job opportunities in the industry. Zhuk added that the policy was a smart move as both parties stand to benefit from the arrangement.
However, this policy is not entirely compliant with the Federal authorities and regulators' increasing policies regarding cryptocurrency mining. Russian Federal authorities are currently drafting a bill that proposes to impose crippling restrictions on token sales, cryptocurrency payments, and mining farms. Earlier this year, President Vladimir Putin gave a deadline for the Russian finance ministry and Central Bank to establish a regulatory framework. The new policies are expected to be announced at the end of December and is expected to be implemented by July 2018.
However, Russian crypto enthusiasts are unlikely to take the increased policies lying down. Bitferry is one of the country's largest mining operations that set up shop in Moscow in May 2017. Since then the company has expanded to owning two mining farms. The Bitferry team consists of Russians who are well-versed in the country's harsh climate, politically and economically. The team recently announced that they intend to build Europe's largest crypto mining farm. According to the team, Russia's harsh winters are perfect for mining as it provides a natural cooling system for the complex hardware systems. In addition, current electric prices of less than 5 cents per kWh will minimize input costs.
The company has been courting small investors and in turn, offers their investors a diverse portfolio of several different miners. This innovative investment method will ensure that investors are not stifled by being associated with only a single miner or coin and maximizes profit potential.
Bitferry launched their token sale in November. The pre-sale period offered investors coins at discounted prices. However, interested investors can still purchase tokens and become part of this ambitious endeavor.