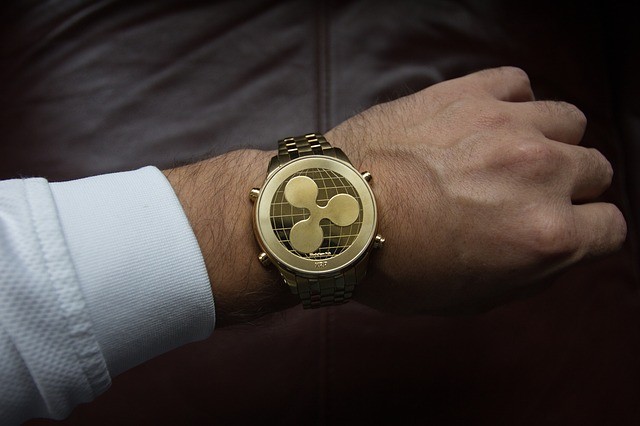 The cryptocurrency market has seen its ups and downs throughout the past few weeks. Despite the coronavirus pandemic, cryptos are performing relatively well, with Bitcoin gaining value right before halving. This could lead people to believe that investors are holding cryptos and even buying more, hoping for another bull run in the near future.
However, this does not seem to be the case for Jed McCaleb, co-founder of Ripple (XRP), who appears to have sold more than 54 million in XRP. McCaleb's known crypto wallet had millions of XRP stored, receiving an average of 1.8M tokens daily in April. This known address showed a transaction for an impressive amount of 54,215,405 XRP, roughly about $11.7 million. Ripple's co-founder has not been keeping it all to himself since reports show that McCaleb has been liquidating part of his supply of tokens regularly. 
McCaleb allegedly owns lots of cryptocurrencies, being one of the founder of Mt.Gox exchange and co-founder of Stellar, the entrepreneur also co-founded OpenCoin in 2012, which later became Ripple, and received 9.5 billion XRP out of the 100 billion supply that was pre-mined. 
The allocation of basically 10% of Ripple to one of its founders has led community members to be very critics towards Ripple and its managing structure. Its founders owned most of the pre-mined coins, and users were not very pleased with the centralization aspect of the cryptocurrency and how easily they could manipulate the market. Besides, previous statements from McCaleb have also led XRP to depreciate. This situation occurred when McCaleb announced his departure from XRP, claiming he would sell his portion of XRP, which caused panic amongst investors and also caused the price to fall 40% in only 24 hours. After such a negative impact, the company quickly negotiated his agreement and stopped him from flooding the market with XRP. 
The latest reports show that McCaleb still owns almost 5 billion in XRP. As for McCaleb, he claims he will continue to sell his XRP, but with regards to the market and the industry to ensure that his actions do not influence the prices.