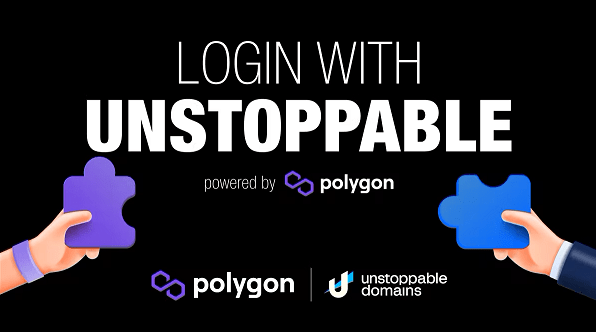 Key highlights:
This will provide easy-to-remember names that will replace alphanumeric strings and allow access to more than 750 dApps. The domains will also enable users to create a profile and be included in Web3 social media accounts.
Unstoppable Domains will give access to premium Polygon domains starting March 16, and any domain will be available for sale on secondary markets as an NFT.
This partnership also includes efforts to increase female participation in the Web3 sector in African countries.
Polygon Labs has joined the blockchain domains revolution by partnering with provider Unstoppable Domains. As a result of the partnership, users of the Polygon blockchain will now be able to define .polygon addresses for use among network-hosted dApps.
According to Polygon's announcement, any DeFi platform, metaverse, game and other dApps on the blockchain will be accessible with the .polygon domain. In addition, each user will be able to create a profile and be included in Web3 social media accounts with their polygon domains. Tokens and NFTs will be quickly sent to wallet addresses "name.polygon".
Domains will initially be used to access more than 750 dApps. These easy-to-write and easy-to-remember names, which will replace alphanumeric strings, will soon be available to every application in the ecosystem.
Exclusive Access Date 16 March
Unstoppable Domains will unlock access to premium Polygon domains starting March 16. This will pave the way for users to purchase generic domains. Any domain will then be available for sale on secondary markets. Each domain is essentially an NFT. Moreover, no gas fee is paid when minting a domain in Unstoppable Domains.
"User-owned digital identity is the future of the Internet, and with the Polygon ecosystem, we are putting the power of user-owned digital identities in the hands of more people," said Sandy Carter, chief operating officer of Unstoppable Domains.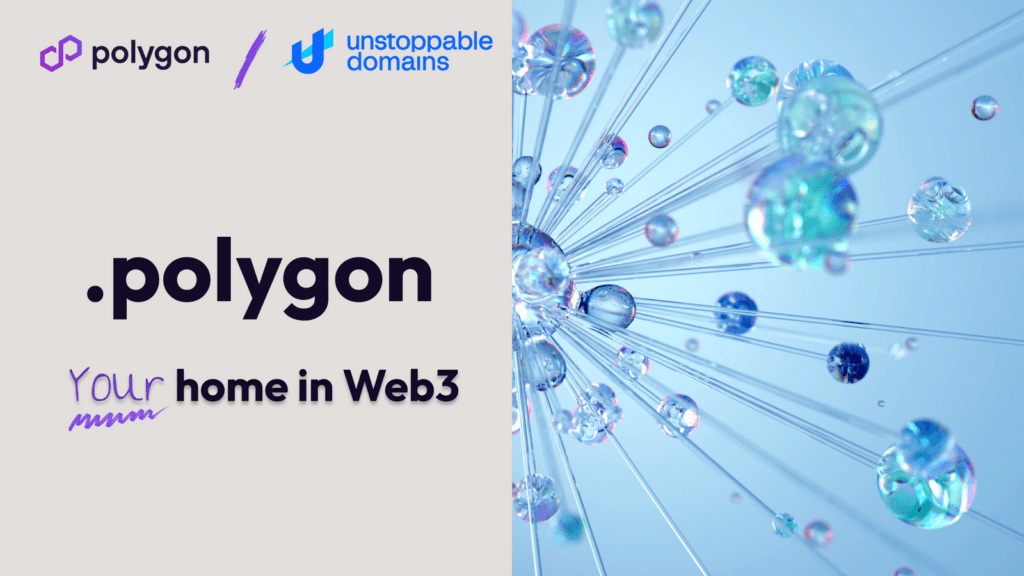 Other Partnership of Polygon and Unstoppable Domains
The partnership of the two platforms with each other is not limited to blockchain domains. Having signed another partnership in the second week of March, the two platforms plan to employ 6 million African women in the Web3 sector over the next five years. This is part of increasing female participation in the industry and involving African countries in transformation efforts.
Unstoppable Domains and Ethereum Name Server are the two best available blockchain domain providers in the market. Ethereum Name Server entered the market with great hype last year. Domains with the Polygon extension can also be requested free of charge until April 8. However, this partnership will not give birth to a new cryptocurrency.
Domains created with Unstoppable Domains cannot be managed by any DNS registrar or central body such as the government. Since Polygon is an Ethereum Layer-2 blockchain, these domains are also registered on the Ethereum blockchain.