There never has been a better time to be an artist. With the advent of blockchain technology and cryptocurrencies, NFTs have redefined art. Celebrities and millionaires are vying to get hold of works from top NFT artists. Funds worth millions, like Starry Night Capital, are pooled to create coveted collections that feature the best NFT arts. 
Let's take a look at some trending and top-selling NFT artists of our time and why you should add them to your 2022 watchlist. 
Who are the top NFT artists
1. Beeple
"I look at NFTs as being such a blank slate, even beyond digital art."
Beeple is a popular name in the NFT space. He has been making one piece of art every day since May 1, 2007 and posting them on social media without a break. It's been 5328 days so far. On 11 Mar 2021, the collection titled EVERYDAYS: THE FIRST 5000 DAYS was sold for a mind-boggling $69,346,250 at Christie's. It went on to become the most expensive NFT ever. We could also say that it played a key role in driving mainstream media attention to the digital art form.
Christie's is proud to offer "Everydays – The First 5000 Days" by @beeple as the first purely digital work of art ever offered by a major auction house. Bidding will be open from Feb 25-Mar 11.

Learn more here https://t.co/srx95HCE0o | NFT issued in partnership w/ @makersplaceco pic.twitter.com/zymq2DSjy7

— Christie's (@ChristiesInc) February 16, 2021
Although the price tag has a lot more to do with NFT momentum than the artist himself, what makes Beeple one of the top NFT artists? Let's see. For starters, he has a huge social media following. That obviously has helped build his personal brand in the NFT space as well. Second, he is a seasoned digital artist. His style and finesse have evolved over the years to compose some prolific works. However, what secures his spot on the list is his consistency and passion. And, his latest works are crude political illustrations that effortlessly create buzz. 
A graphic designer and motion artist, Beeple is originally called Mike Winkelmann. He has worked with some top brands including Louis Vuitton, Magic Leap, SpaceX, Apple, Samsung, and Nike. He has also worked for artists like Imagine Dragons, Zedd, Skrillex, Marshmello, Justin Beiber, and One Direction. 
2. XCOPY 
"Everyone can be an artist. Everyone is creative. That's what crypto art means to me – open access to art. The world beats it out of us, but creativity is in our DNA. With crypto art, all you need is internet connection and an idea."
XCOPY is one of the pioneers in NFT art. The anonymous artist, with a name that was probably inspired by a computing command, fell down the crypto rabbit hole back in 2017. XCOPY started experimenting with the newfangled digital art when very few people cared about what was going on. When someone did, they thought it was a scam. XCOPY used to sell their works to a small group of collectors for a few hundred dollars in the early days of NFTs. 
Today, XCOPY's artworks are valued at $59,224,197.62 (12,462.926 ETH).
In November 2021, 'A Coin for the Ferryman' fetched a record $6,320,199.90 (1,330 ETH). It depicts a man with melting eyes and a horrified look. Since there are no coins to be found in the image, we should assume the term was used metaphorically. Although we have no clue why. Interestingly, it was sold for just $139 three years ago. This is the case with most of XCOPY's works and what takes her/his name to the top NFT artists list.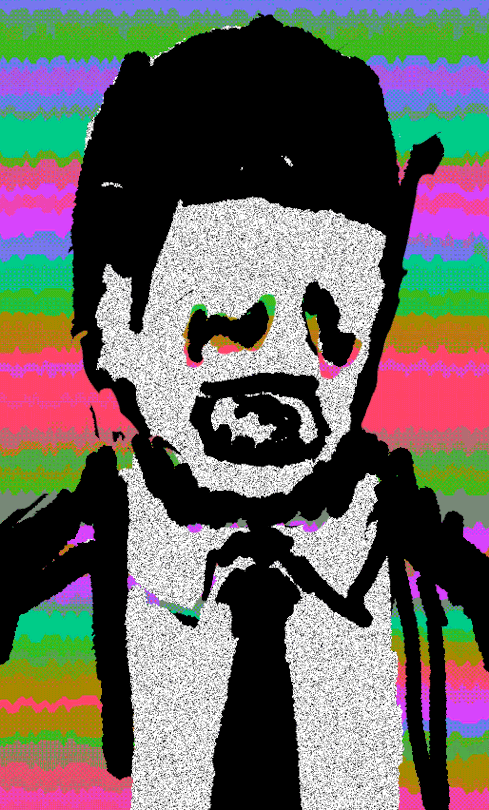 The London-based artist explores death, dystopia, and apathy through distorted visual loops. The artworks, mostly flashing imagery that come with a warning, now enjoy a cult status. Some of the prominent collectors of the one-of-a-kind editions from XCOPY include Snoop Dogg and Starry Night Capital. 
3. FEWOCiOUS
"I hope that other trans kids or adults can see this and be like, wow, that's another person who did something cool – because I remember being little and seeing trans people succeed and feeling so seen and validated."
FEWOCiOUS is the face of the digital queer art movement. 
The 18-year-old artist's real name is Victor Langlois. He took his dive into art at the early age of 13. Victor's vibrant palette explores surrealistic themes that are inspired by his life as a teenager struggling with gender identity. For him, art was a refuge from his conservative household, which was not ready to accept his true self. As his works caught global attention, it empowered him to move out of his house and embark on a new journey. 
#FEWOCiOUSxSOTHEBYS auction is the genesis piece of the FewoWorld metaverse fashion & generative character drop later this year 🕺I'm so so excited for this 💝🥺 you can bid next week at https://t.co/TRtbOkTmwZ pic.twitter.com/CNxRsdZUR4

— FEWOCiOUS (@fewocious) October 1, 2021
He is not just an inspiration to the queer community, but also all NFT artists and cryptocurrency enthusiasts who are yet to taste success in the decentralized art movement. According to CryptoArt, the trending NFT artist has sold 3189 artwork so far that are valued at $27,661,098.98 (5,842.923 ETH). The highest sale was recorded by 'Nice to meet you, I'm Mr. MiSUNDERSTOOD' for a whopping $2,838,640. It depicts a visibly confused blue individual (from outer space?) on the verge of crying, set in what is assumed to be a garden. 
4. HACKATAO
"10 years in the crypto art space are the equivalent of 100 years in the physical art world … everything moves at the speed of light."
HACKATAO celebrates the coming together of two very different souls, natures, elements, identities, personalities, and styles.
The contemporary artworks from HACKATAO dwell on a wide range of social issues from environment and humanity to crypto with references to art history, symbolism, psychology, and gaming. The intrinsically crafted pieces pair black and white details against vibrant pops of color. Each work of art leaves a HACKATAO signature, which is now iconic in the NFT industry.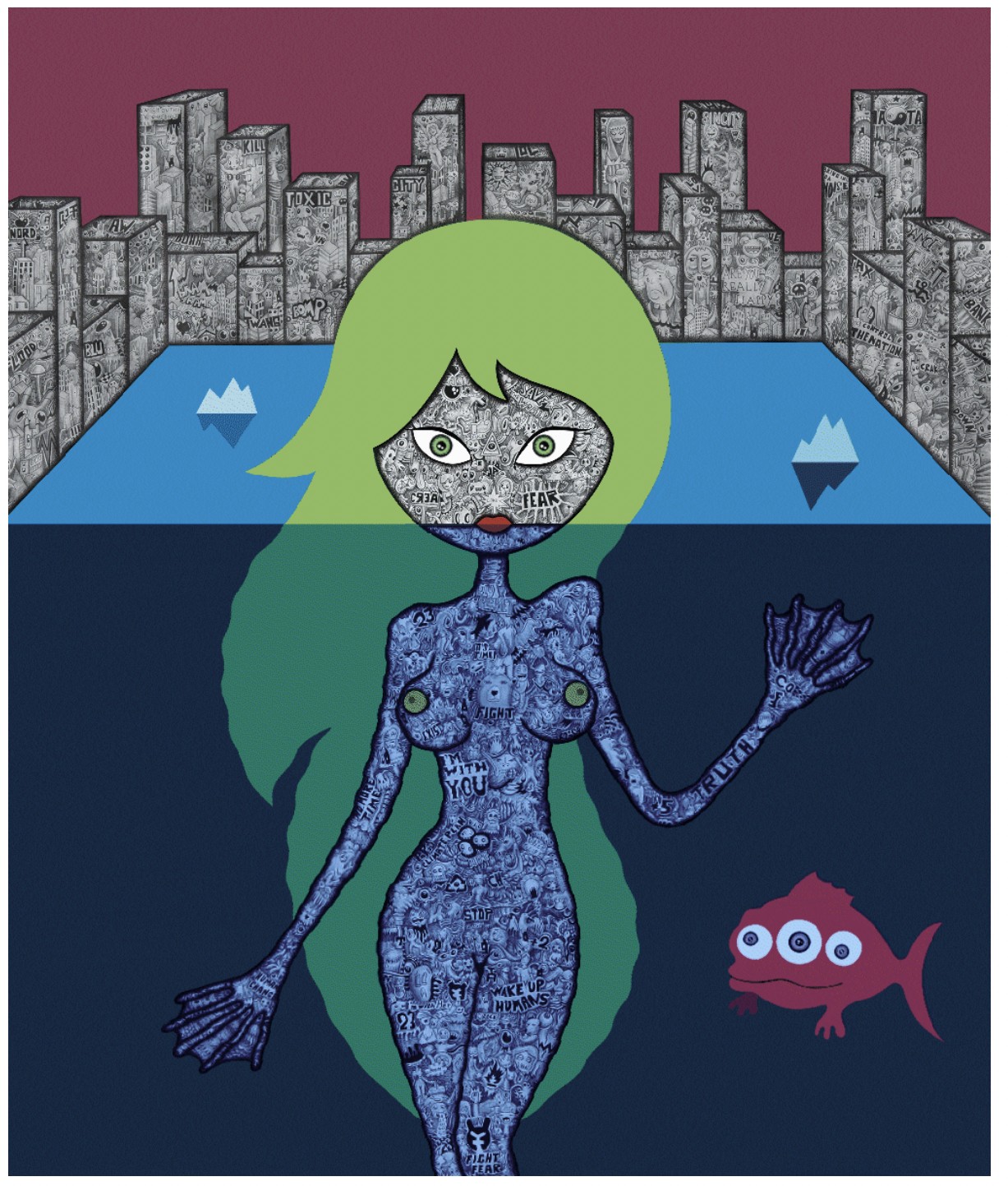 The trending NFT artist duo has sold 2,281 artworks so far valued at $35,319,924.85 (8,207.370 ETH) in total. The highest selling piece, Flood, portrays a female character covered with tattoos and toe to lips underwater. As the title implies, it is a call for climate action. The marvelous piece of art from the NFT artists was bought by Starry Night. 
"When we started to work together, everything just fit magically. When you do what you want to do and what you were born to do, it's like you're flying and walking two feet off the ground and going so fast," says the duo. 
5. Mad Dog Jones
"It is humbling to see my artwork resonating with people of all backgrounds, who have expressed their excitement about the concept, the technology, and the imagery."
Michah Dowbak, who goes by the name Mad Dog Jones, is a Canadian-born artist whose dynamic, adaptive, and surreal artworks are valued at $18,492,259.45 (4,273.128 ETH). They mostly portray bold cityscapes combined with short music, animation, and a pop of fuchsia. REPLICATOR, which fetched 873 ETH on 23 Apr 2021, is his highest sale to date. At first glance, it is just a photocopier machine. But a better look at the 50-second video will tell you that it serves as a metaphor for modern technology's continuum.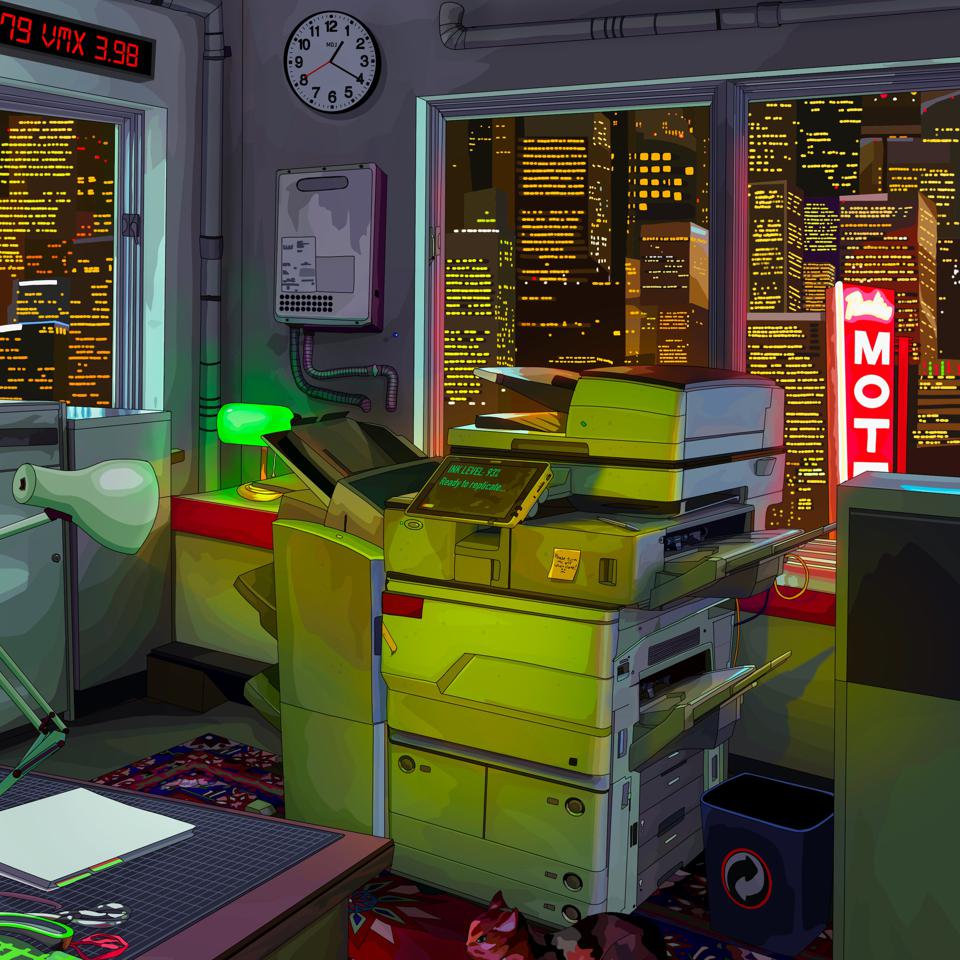 The top NFT artist has sold 1,596 artworks in total. With a unique way of storytelling, Jones has attracted a vast following on the internet who await his NFT drops. 
6. Dmitri Cherniak
"I think the most successful projects teach collectors and viewers something new and unexpected about generative art and themselves."
Dmitri Cherniak is the creator of popular NFT collections Ringers and A Slight Lack of Symmetry Can Cause So Much Pain. Ringers, the collection of 1,000 generative art NFTs made up of automatically generated "strings and pegs" has become synonymous with generative art today. Ringers features on Art Blocks.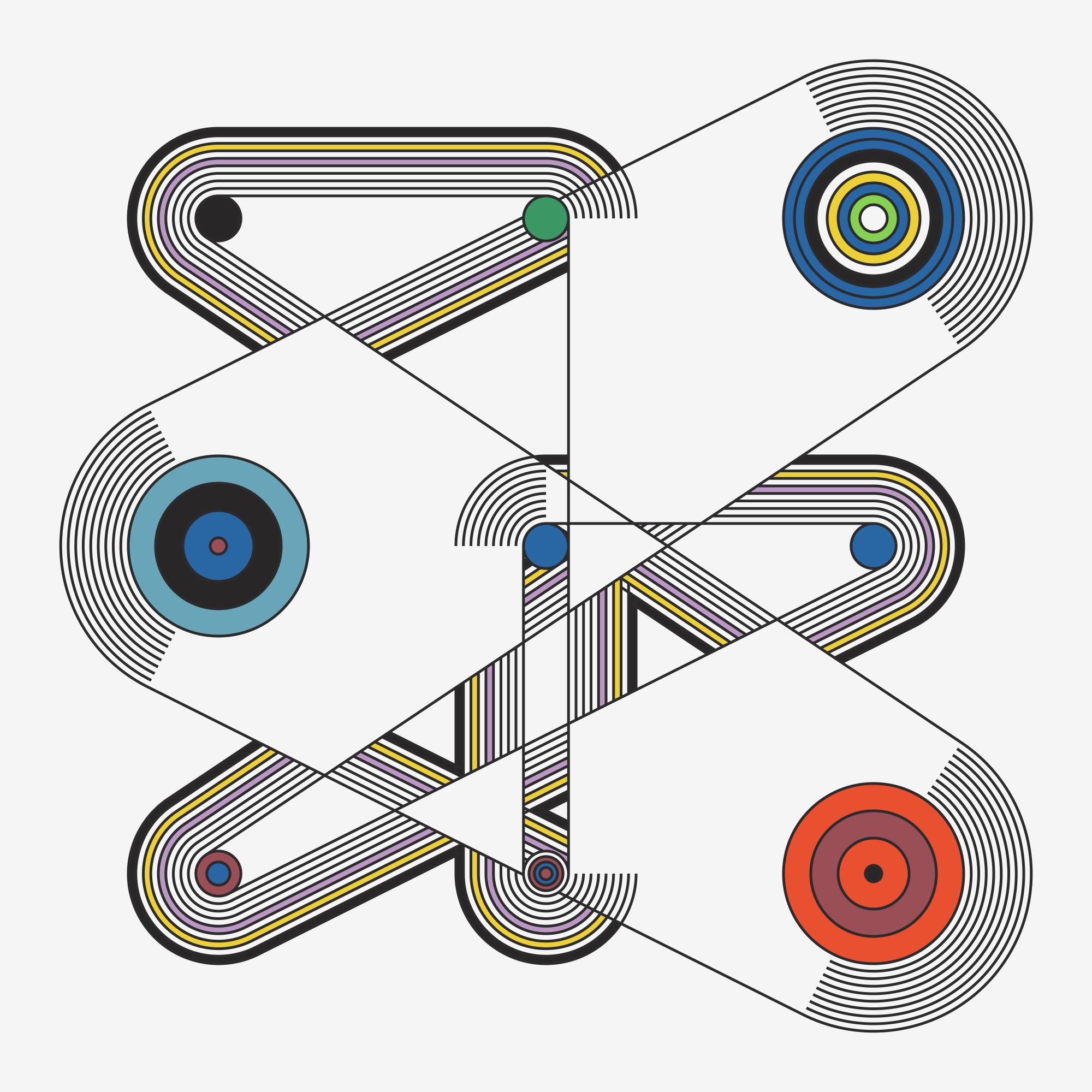 As early as in 2014, Dmitri was involved in cryptocurrencies. He is also one of the first few to implement Coinbase's bitcoin tipping widget to help journalists get more funding for their work. This motivated him to start accepting payments for his artworks in crypto. However, what really opened his eyes to the potential of blockchain technology as a globally distributed computing system was Ethereum.
When he created Ringers, he wanted collectors to be able to get an algorithm as a whole and generate a fixed number of outputs at their own pace and time. He got to blockchain technology as a means to provide provenance to the collections. 
Dmitri's 'A Slight Lack of Symmetry Can Cause So Much Pain' are some of the most expensive NFTs to have ever been sold. He launched another project in February 2021, titled the Eternal Pump, on Art Blocks Playground. It is a collection of 50 artworks. The Canadian artist and coder based in New York City considers automation as his primary artistic medium. His style of work is eclectic, with a mix of geometric or minimalistic art and portraiture that have gone to top the charts. 
7. Trevor Jones
"When it comes down to money and art, there will always be one conclusion. Is money driving the space, or is art driving the space? And we'll see. We'll see what happens."
Trevor Jones has a total of 5,949 valued at 5,355 ETH. His artworks explore how technology including AR, NFC tags, video production, and animation can be used to capture the attention of the viewer and alter the viewer experience. Over the last few years, his works have undergone a shift of focus, intertwined with his interests in cryptocurrency; key concepts, and people. No wonder, he is one of the best NFT artists today. The Scotland-based artist seamlessly blends art and technology.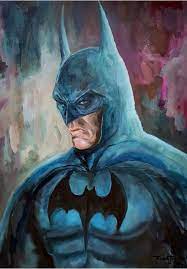 In 2017, Jones was smitten by the untapped potential of cryptocurrencies. That got him thinking about how the newfangled technology can be leveraged in art. His highest-selling piece, Genesis, which depicts Batman in his unique style, was sold for an impressive 302.5 ETH. It is the result of a collaboration with the comic book designer José Delbo. Some of his other noted works include Cubist Satoshi and The Bitcoin Angel. 
8. José Delbo
"Although I'm a traditional comic artist, NFTs have allowed me to evolve my art and collaborate with other artists to create pieces I never thought were possible."
José Delbo is an Argentinian-born artist who has 3,778.250 ETH worth of NFTs to his credit. Even if you are not an NFT fan, chances are you have come across his works. He has worked on Wonder Woman,  Batman, Superman, Supergirl,  The Transformers, NFL SuperPro, among other comic books. 
Delbo has always been one to pursue his dreams despite the challenges ahead. He left his home country Argentina in 1963 to Brazil and then the U.S. to build a career as an artist. His track record speaks for where it took him. Although he was a little late to the NFT party, he has made a name for himself in the industry as a top-selling NFT artist.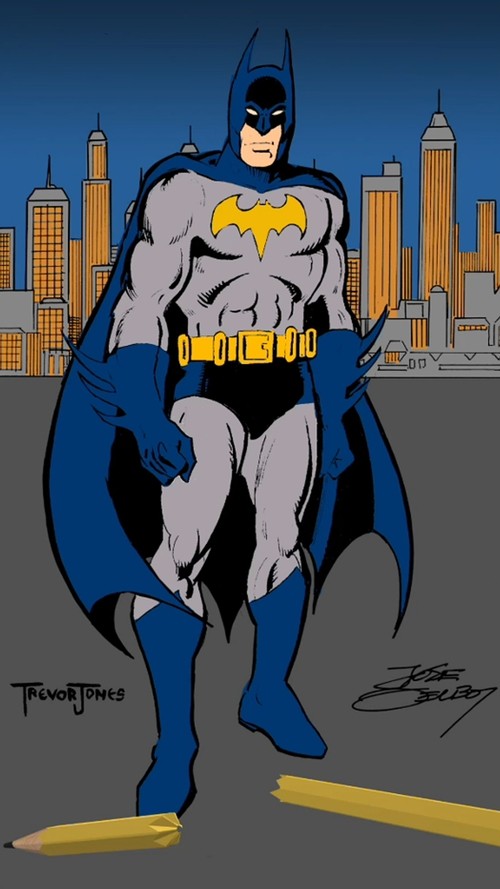 One of his most anticipated recent works is Satoshiverse, a blockchain superhero universe that is launched in collaboration with Apollo NFT Studios. It shares many features with the real-world conflict in the blockchain space, like centralization and corruption. 
9. Tyler X Hobbs
"You'll hear a lot of artists say that constraints yield creativity. Generative art is kind of a way of thinking very carefully about those constraints."
Generative art may have existed since the 1960s. However, NFT platforms like Art Blocks gave a new dimension to them. Generative scripts written to blockchains create an array of results, each of which is permanent, immutable, and verifiable. One prominent example of this is Fidenza, written by Tyler Hobbs. As revealed by OpenSea, Fidenza currently has a floor price of 90 ETH. 
Tyler Hobbs is a top-selling NFT artist from Austin, Texas who develops custom algorithms to generate visual imagery. The computational aesthetics explore the biases of modern computer hardware and software, and how they interact with the real world. His artworks that strike a balance between the cold, hard structures created by computers and the organic chaos have earned him a massive fan base in the NFT space.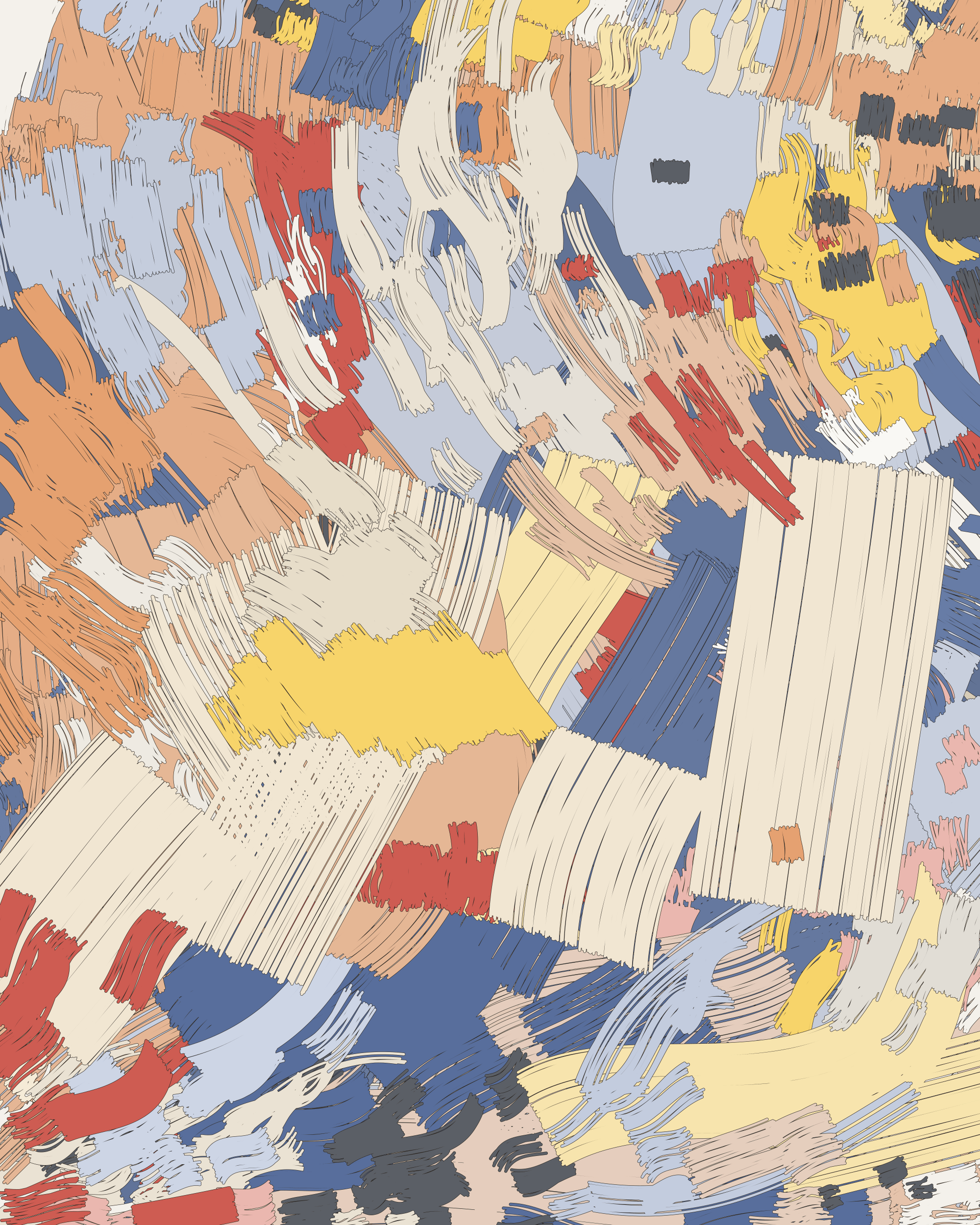 In October, Hobbs sold 50 Golden Tokens for $7 million that grant holders ownership rights to one of his artworks. The interesting part is, they won't go live until December. This stands as testimony to his place in the generative art movement reimagined by NFTs. 
10. Robbie Barrat
"I don't want people to think that I still am actively involved with NFTs. I don't plan on making any more until the environmental/speculative aspects of the space change (if ever)."
Robbie Barrat, also called Videodrome, is best known in the NFT space for his AI Generated Nude Portrait collection which were minted three years back and went on to become a rage. Sadly, Barrat is not a part of the NFT movement anymore, citing the environmental impact of the digital collectibles.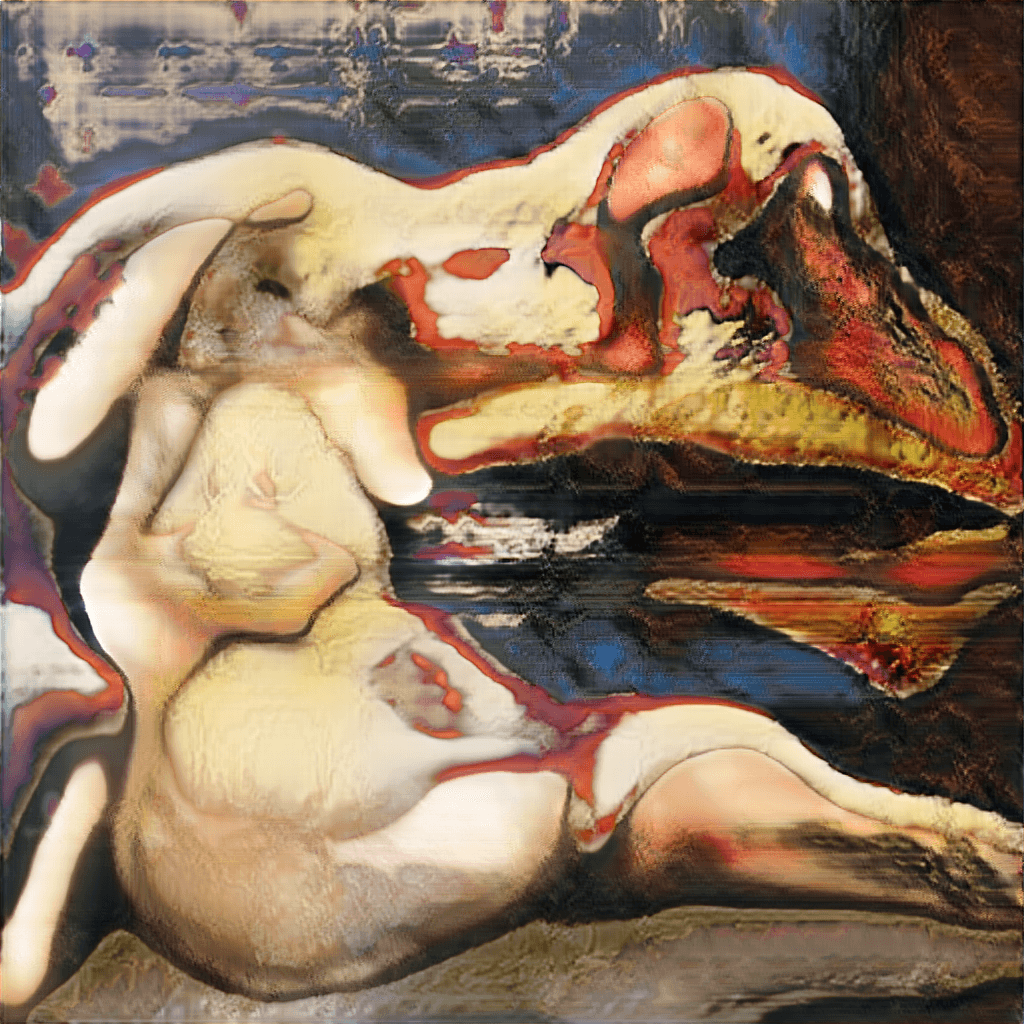 While most NFT enthusiasts ride the NFT wave, emphasizing its positive aspects, it is also equally important to address the shortcomings and initiate action. This is what the 22-year-old has done, although with a drastic step. His bold decision has earned him a place on the top NFT artists list. Besides, what makes NFTs more desirable than their rareness!
Barrat is currently a student at Rietveld Academieworks and works for L'Avant Galerie Vossen.
Top NFT artists to keep an eye on
Now let's take a look at some of the hot NFT artists who have captured the attention of the industry with their unique style of works. 
1. Alpha Centuari Kid
Alpha Centauri rose to fame when his 'till death do us part' was bought by Starry Night Capital — a fund dedicated to collecting premium non-fungible tokens (NFTs). As the name hints, it is a work in progress. The artwork will be finished only when the artist dies. The scene will grow over time, updating the metadata to the current stage of the build. One of the most interesting NFTs or digital arts to have ever been made, it secured ACK's spot among the best NFT artists worth keeping an eye on.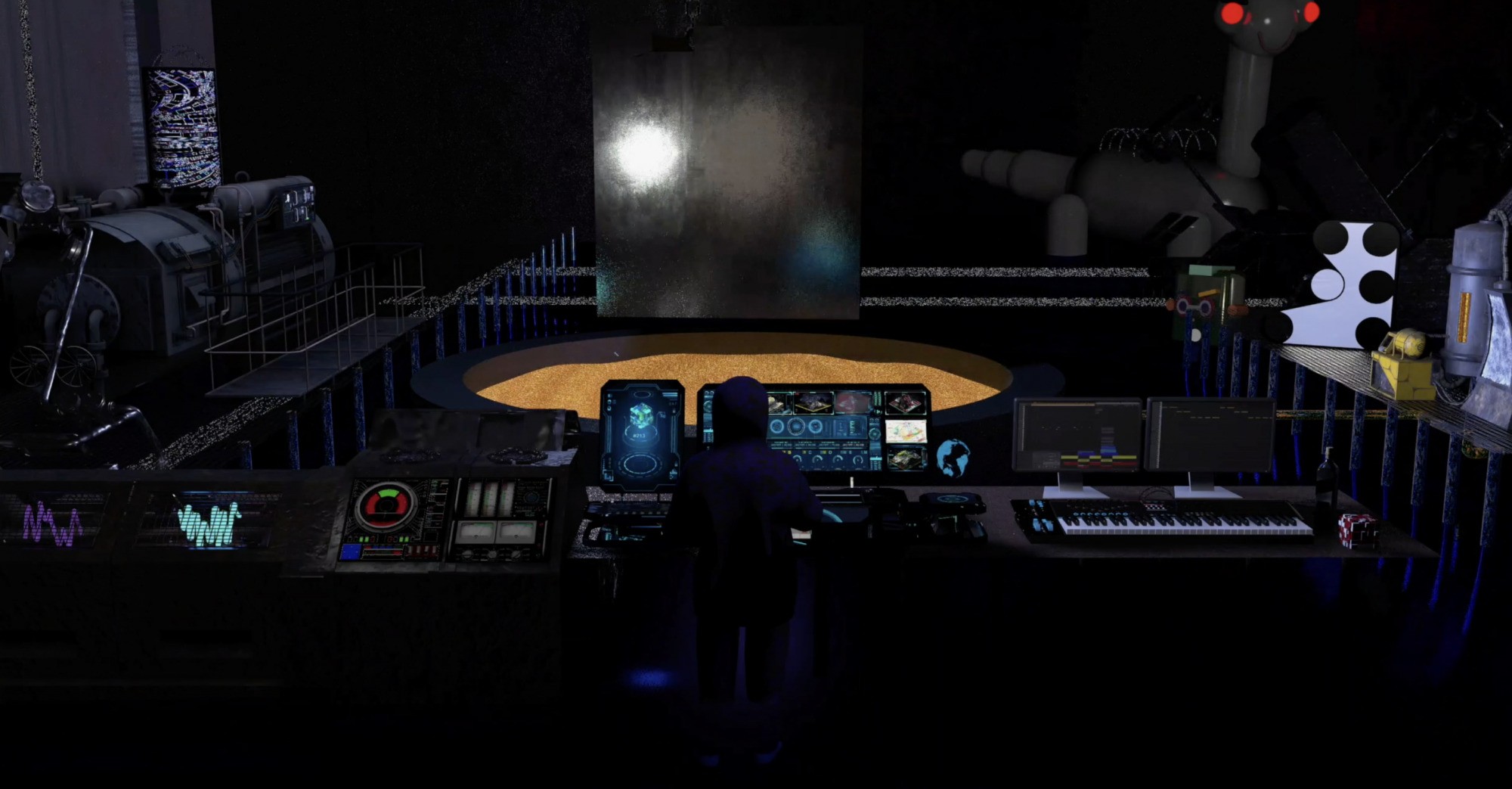 Alpha Centuari Kid's work will feature at Christie's first on-chain NFT auction in partnership with OpenSea. 
2. Blake Kathryn
Blake Kathryn is an L.A-based 3D artist who creates dreamlike experiences across various forms of media. Her vibrant palettes in neons and pastels have ethereal undertones that transport the viewer to a surreal world. They manifest themes of nostalgia, states of consciousness, and vice. 
Iconic Crypto Queen, an artwork inspired by Paris Hilton is her most celebrated NFT to date, having claimed 1,111,211.00 (274.197 ETH). Some of the other NFTs from Blake include Hot Bot Summer, Seven Sirens, Seasons, and Streamway. 
Blake, a known face in the digital art industry, has collaborated with celebrities and brands like Adidas, Complex, Fendi, Jimmy Choo, and Lil Nas X.
3. Paloma Rincón
Paloma Rincón was born in Mexico; she later moved to Madrid. A unique interpretation of  Mexico's culture, cuisine, and flora are recurring themes of Paloma's works. Fusing bold colors and graphic compositions, she uses her art as a medium to portray quirky yet eye-catchy depictions. From experimental and personal projects to commercial assignments, she has worked across a variety of arenas. Some of her A-list clients include Ford, Coca-Cola, Bombay Sapphire, and Ikea.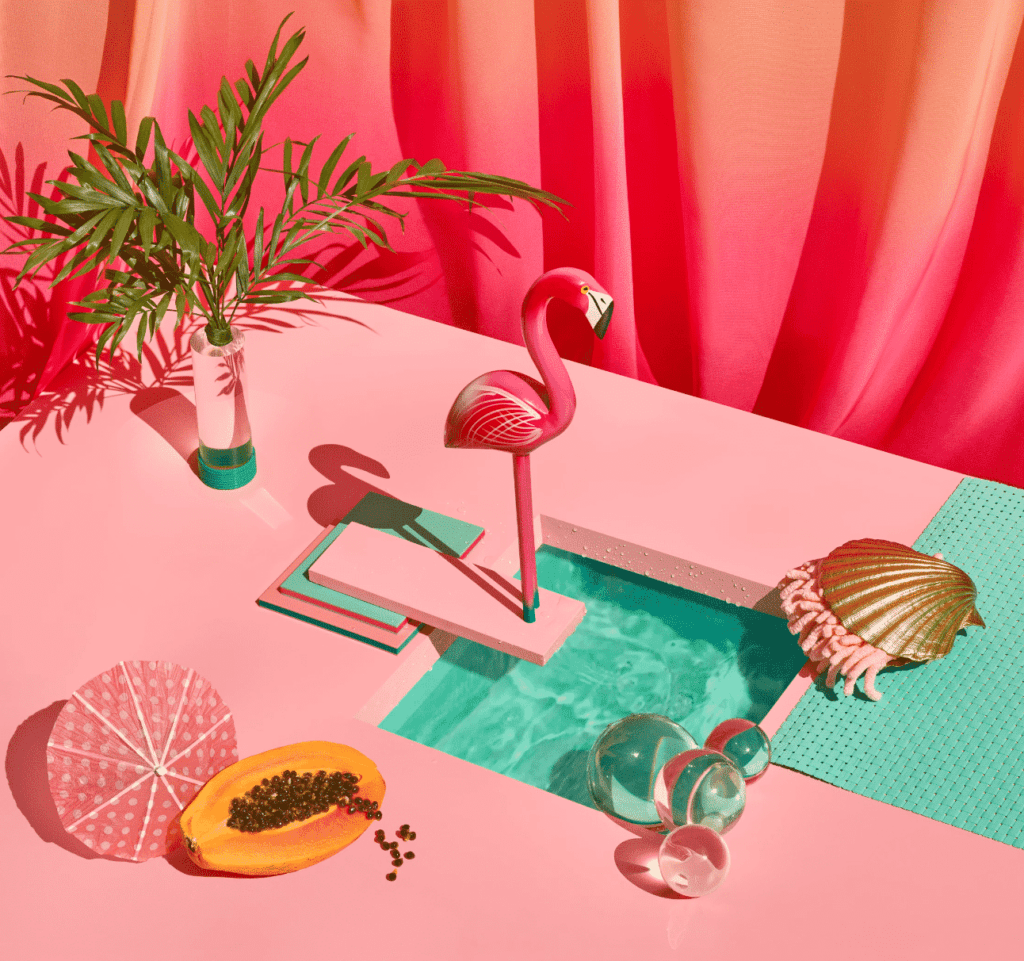 Paloma's NFT artworks are featured on Foundation NFT marketplace. Also a photographer, she brings a unique take to the industry in a playful language that toys with the real and the unreal. 
4. Anna Zhilyaeva
Anna Zhilwaya is a Russian-French VR artist whose works serve as an excellent example of how far the art community has come. A pioneer in mixed reality sculptures, she makes live performances across the world, pushing the limits of the industry to immerse viewers in an ultra-futuristic experience. The videos of her tokenized artworks are sold on Superrare.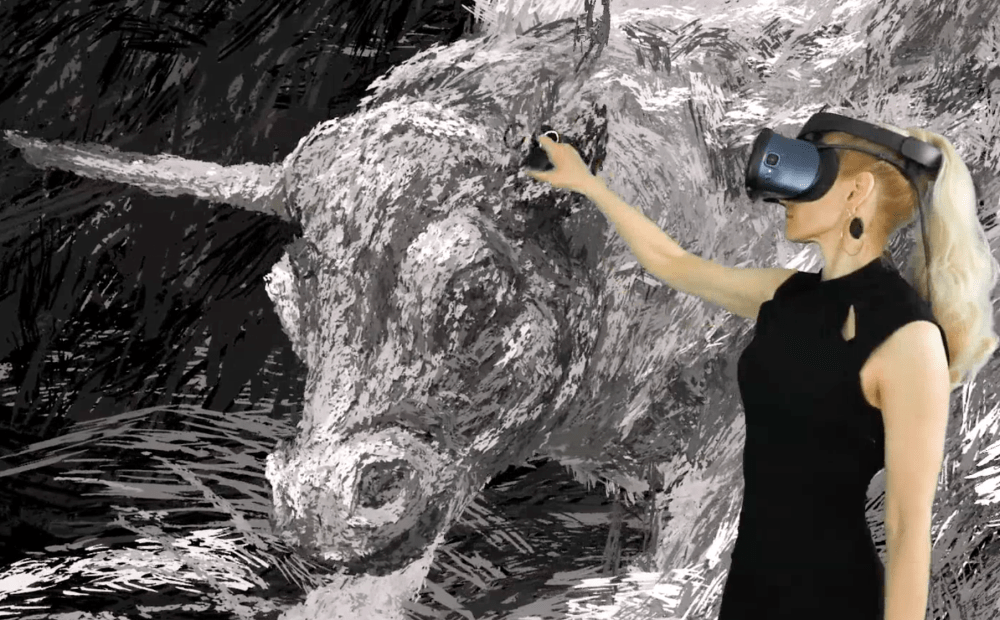 A key characteristic that has made Anna's name to the top NFT artists list, apart from the fact that she works in a novel medium, is the way she engages with her audience in the process of creating the art. Bridging the gap between classical fine art techniques and VR, she quite literally creates a vibrant world out of thin air. 
5. Tom Sachs
Tom Sachs' Miami Vice Rocket is one of the highlights at Christie's auction scheduled to go live on 4th Dec in partnership with OpenSea. The contemporary sculptor, often referred to as the handyman of high art, is based in New York. Sachs' first major solo show titled Cultural Prosthetics was opened at New York's Morris-Healy Gallery. They dealt with themes of conflated fashion and violence, like his other early works. He later moved to the practice of "bricolage" where already given or collected materials are re-tooled and re-signified into new objects with novel uses. 

Throughout his career, Sachs has built numerous space-related sculptures such as Crawler, Lunar Module, and Space Program. Intentionally inaccurate, they have managed to gain a lot of exposure and paved his way to the industry as a top NFT artist. 
6. Maliha Abidi
Maliha Abida is an artist, author, activist, and artist who is brilliantly tapping into the NFT momentum to voice causes of international importance. She uses the new-age art form as a medium for women empowerment through financial independence. 
Most industries are dominated by men. The NFT industry is no exception either. Whether it is artists or collections, it is hard to find female representation and perspectives. Abidi aims to change this through Women Rise, a project that will help 100,000 women NFT artists onboard the space by the end of 2022. In her long-term vision for the project, she also wants to build a metaverse school for the 129 million out-of-school girls, so they wouldn't have to rely on school buildings, physical books, or authorities.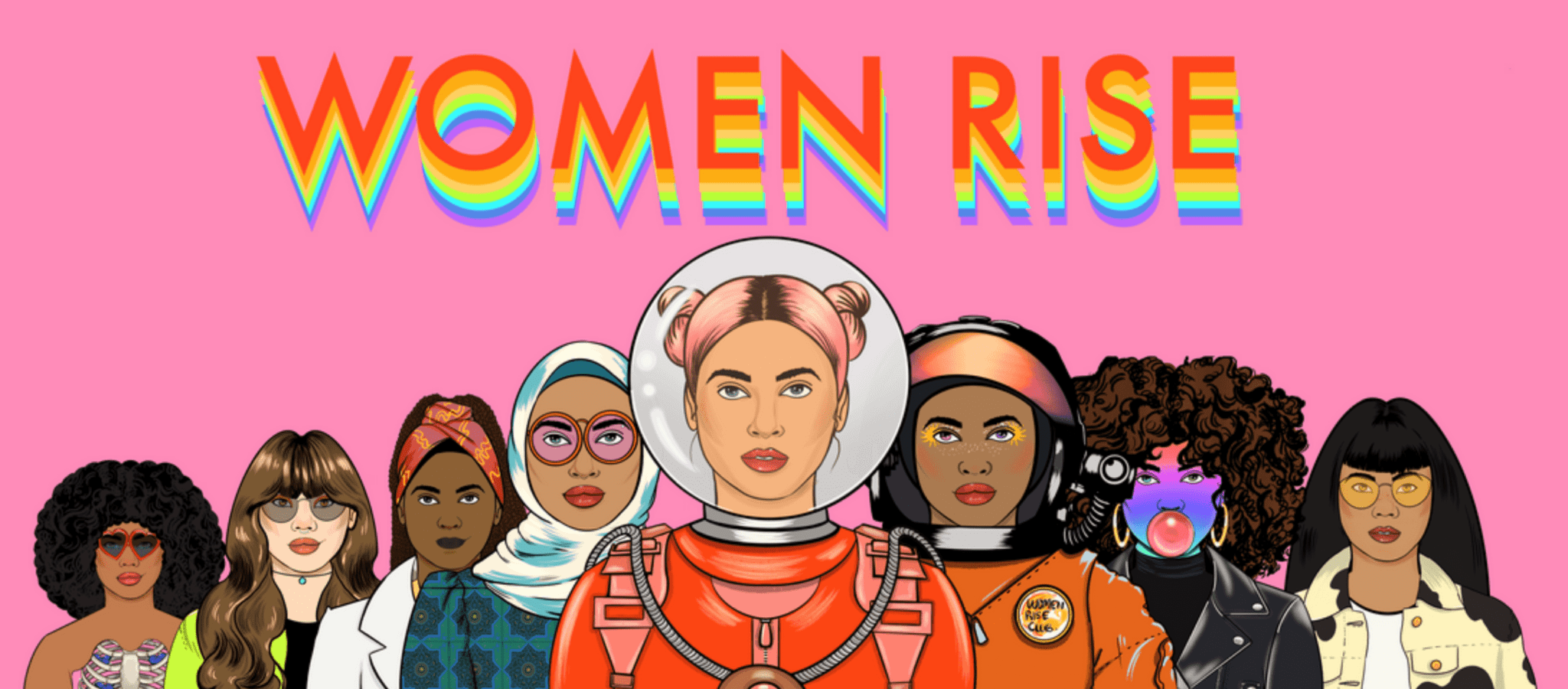 According to data published by research agency Art Tactic and reported by Bloomberg, female artists account for just 5% of all NFT art sales during the 21 month of study. They make much less money than their male counterparts, too. Maliha's ambitious pursuit has resonated with the international community and has taken her name to BBC, Malala Fund, and GMA among others. 
7. Victor Mosquera
Victor Mosquera is a Colombian-born, Vancouver-based artist who predominantly creates works that merge psychedelia and surrealism. The iconic works mostly explore themes of consciousness and the subliminal in soft and soothing color tones. Having been featured at contemporary galleries and art fairs, his works in the NFT space is something to look forward to. 

If you are into art that makes you ponder, you may want to check Victor's NFTs. Some of his celebrated works include Dusk, Zenith, and Bloom. all of which are sold out. The trending NFT artist has worked with some popular musicians, festivals, films, brands, and video games across the world as well. 
8. Skygolpe
Skygolpe refers to himself as the 'uneducated artist'. The top NFT artist has a style of his own that is easily identifiable — usually heads without faces in shades of grey. Sometimes they use a palette of vibrant colors, but his unique touch is unmissable. They explore the relationship between identity and alienation, through the fluid dimension of the physical and the digital existence of the body. The portrayal challenges the idea of identity with the use of silhouettes.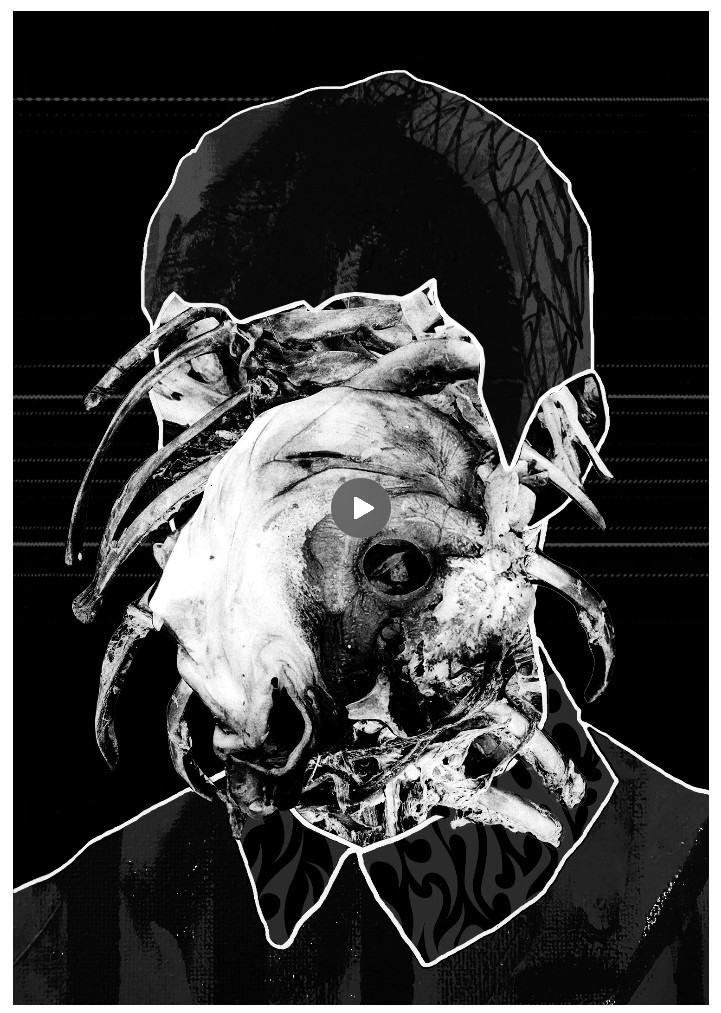 Some of his iconic NFTs include Antimatter, Let Me Look Inside, and Transitions. 
9. Dangiuz
Leopoldo D'Angelo is a visual artist based in Milan, Italy, who works around sci-fi and retro-futuristic themes dotted with elements of LEDs, pixels, and technology. Although he has only sold 30 artworks according to CryptoArt, they are worth a total of $4,723,590.27 (1,003.288 ETH).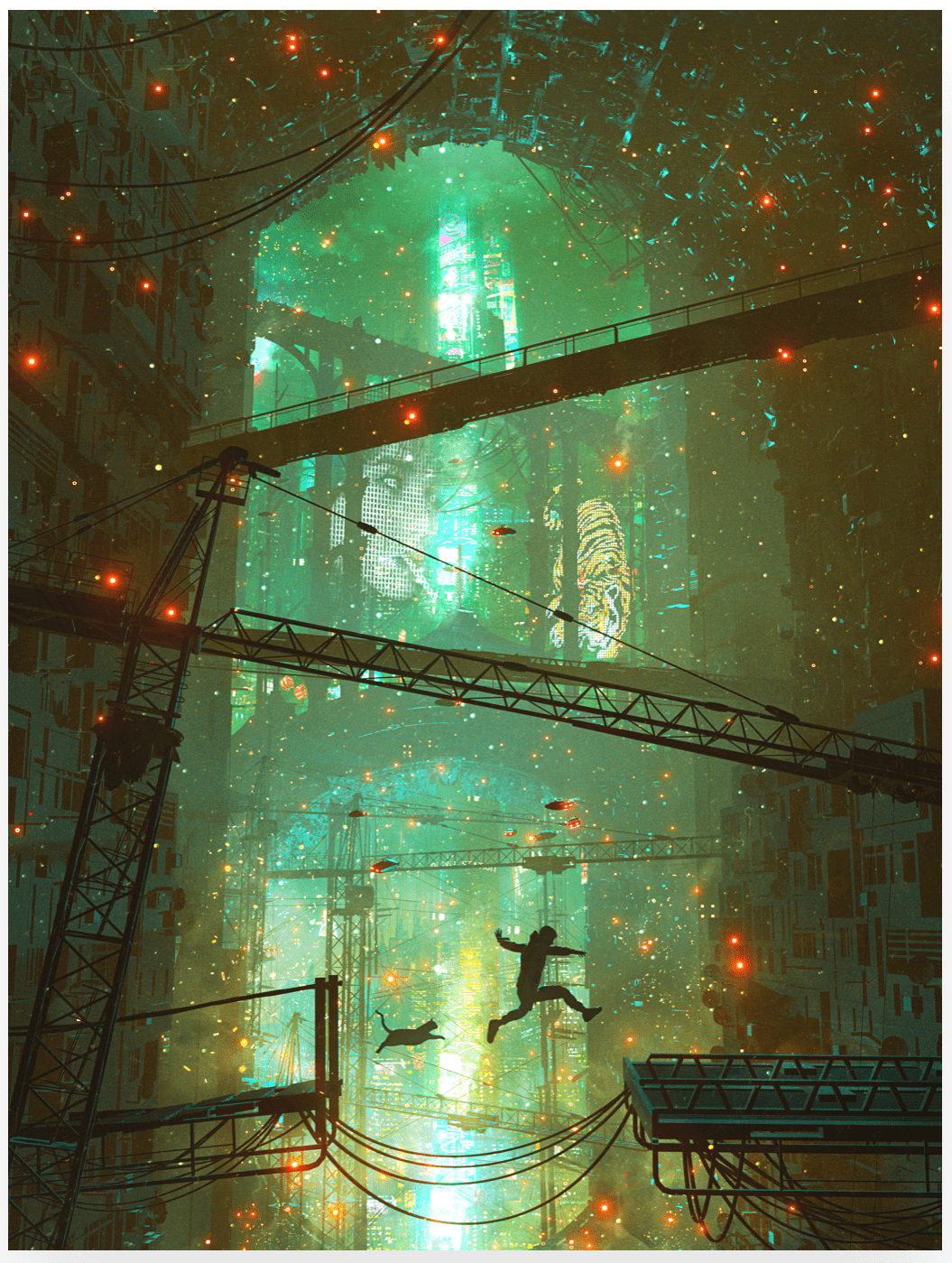 Ushering in a new era of art 
Digital art has been here since the dawn of computers. But it goes without saying that NFTs have empowered digital artists like never before. While artists who work with traditional mediums reap money, that has not been the case with their digital counterparts. When you can right-click save a work any time you want on the computer, why bother spending money on them! 
Tapping into the web3 technology, NFTs give a unique identity to works of art generated on the computer. Moreover, their proof of ownership is ingrained in the blockchain, which makes them truly one-of-a-kind. Digital artists can now claim a fair price and collectors can claim their ownership of the artworks. 
We have introduced you to some of the top NFT artists — pioneers and emerging — who have fuelled the NFT movement. So, if you are planning to add some NFTs to your list, do keep them on your radar.