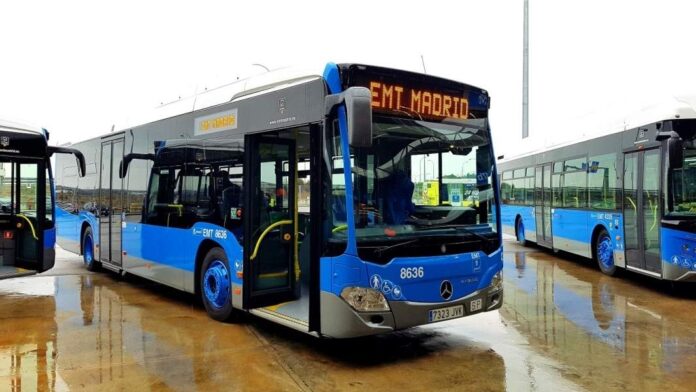 The Municipal Transport Company of Madrid, also known as EMT, has announced its plans to implement a blockchain-based application for users to pay for their train and bus services all across the city. The company behind the development of the app is Vottun, a startup chosen among 300 other companies that had applied for the Madrid in Motion project, which includes the implementation of a digital payment system in Madrid's public transportation. 
Through a partnership with Santander Bank, Vottun will be in charge of the development of a unified payment system for all citizens of Madrid. As of today, users of Madrid's public transportation have to either carry with them the Metro Card, and apply money to it in order to use it on buses or trains, or carry euros in low bills to pay for said services. 
Madrid offers a great transportation service across the city, with the active help of over 30 companies that offer different services to the EMT. This situation has forced citizens to provide their data among different services splitting their information between different apps, with its own identification process and payment system, which has made things more complicated than it should. Vottun is planning on unifying all the existing apps with a single onboarding system, and with a single payment system as well. This platform will be blockchain-based, allowing the sharing of information in a more secure way, and to carry payment transactions without the need to reconcile the information. 
According to the CEO of Vottun:
The onboarding and validation process of user information with be the same for all the mobility services offered in Madrid through the EMT app. This will make it easier for citizens to use public transportation, and to pay in an easier and more transparent way.
The platform will provide a single payment mechanism for all the mobility options that the EMT has to offer, which include buses, trains, subway, bicycles, taxis, car-sharing, scooters,  charging for electric vehicles, and car rentals.