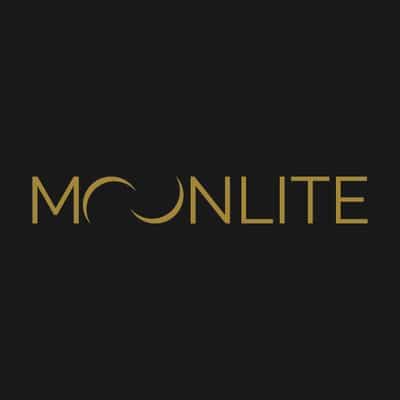 As interest in cryptocurrency grows, the mining process has become more industrial. A South African project has recently announced an initial coin offering (ICO) to fund its planned crypto-mining operations.  According to its website, MoonLite  is "a new-generation, industrial scale crypto-mining operation that is focused on efficiency by employing Artificial Intelligence and Custom Algorithms, and profitability by using low cost and clean energy sources."
This piece is an analysis of the facts available about the MoonLite ICO sale. It should not be read as offering advice or a recommendation. While ICOs have quickly become a popular tool for funding projects and start-ups, the ICO can be very high-risk for token purchasers.
Additionally, ICOs currently have an unclear legal and financial status. Token buyers may find that their purchase does not offer them any security or equity because the ICO is closer to a crowdfunding initiative than a traditional IPO. As such, any investor who plans to buy tokens during any ICO needs to obtain all relevant independent advice and carry out their own appropriate due diligence.

Project overview
The MoonLite project is about cryptomining Bitcoin, Bitcoin Cash, DASH (formerly Dark Coin) and Litecoin on an industrial scale. Founded in early 2017, the project plans to locate its data centres in low-cost sustainable locations with consistent access to affordable green energy supplies.
The central idea appears to be the leveraging of economies of scale to purchase mining equipment and other resources. This would then reduce operational overheads for the business.
The first data centre is to set up in Iceland. Construction of the data centre is due to begin in March 2018 with mining operations scheduled to start in June 2018.
ICO facts
ICO Coin Name: MoonLite (MNL)
Token Standard: Ethereum ERC-20
Total Tokens: 100,000,000 MNL
Public Sale Supply: 70,000,000 MNL
Initial token rate: 1ETH / 500 MNL
According the website, the team are aiming to raise between 20 and 30 million US dollars during the ICO. The ICO pre-sale continues until 5 January 2018. The public ICO is scheduled to start on 30 January 2018.
The Team
The MoonLite website lists its core team who have experience in business, technology, legal and marketing between them. There are also three advisors who bring additional expertise in fintech and ICOs. The ICO Rocket, which provides services to projects planning ICOs, is also acting as an advisor and underwriter for the MoonLite's ICO.
MVP
The first MoonLite data centre is scheduled to begin mining operations in June 2018. Iceland has become a hub for data centres in recent years due to the country's cool climate, location and workforce.  It is unclear from the white paper if a suitable site and planning permission have been secured for construction to proceed as scheduled in March 2018 if the funding target is achieved.
MoonLite has ambitious plans to become one of the world's largest crypto currency mining operations. However, the white paper does not hint at how many data centres MoonLite plan to operate over the longer term. Have other countries been selected to host data centres?
The white paper
The white paper is 27 pages long. It offers a business case for the MoonLite project and outlines planned capacity and what will happen to the newly mined currency. Periodically, 60% of the newly mined currencies would be liquidated to pay running costs with the balance invested in traditional investments.  A further 20% of the mined currency would  be  used to pay for resources required to expand operations. The remaining 20% would be stored in cold wallets and traded by MoonLite's crypto-traders. Token holders will be invited to tour this facility once it has opened.
The MoonLite token is a utility token which does not offer any security to its holders. The white paper lists several features of token ownership. For example, token holders would be able to vote on certain issues about the operations of the project. There is also an expectation that a secondary market will develop for the token which would be sold on crypto-exchanges.  MoonLite also plans to operate token buybacks every six months. The purchased tokens would be burned and the value of the remaining MoonLite tokens would increase as a result.
The roadmap only runs as far as the opening of the data centre in June 2018. This is relatively short. How does the project plan to proceed once the data centre has opened? Does it have other milestones to reach in 2018 and beyond?
Website and digital footprint
Moonlite.io is a responsive website designed to evoke the night sky. The site contains links to the white paper, terms and conditions and information about the Ethereum smart contracts being used in the ICO.
As for a social media presence, MoonLite has accounts on Twitter, Facebook and LinkedIn. The Twitter account was set up in November 2017 and at the time of writing had only sent one tweet. The Facebook and LinkedIn pages for the project are also quite light in terms of content. As has been the case with other ICOs, it is possible that the level of engagement will increase once the main ICO opens.
Conclusion
Economies of scale may make industrial crypto-mining more cost-efficient due to the volatility within cryptocurrencies. The question remains how to mine in a sustainable and low cost way. MoonLite may offer one possible approach.