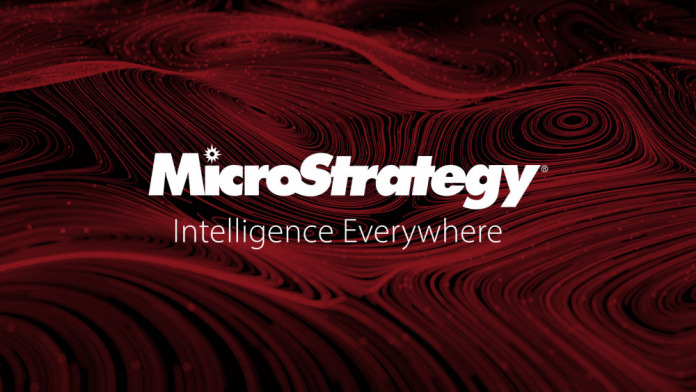 MicroStrategy just bought another $650 million worth of Bitcoin.
The company, which now owns a total of 70,470 BTC, now officially has more BTC than the US Government.
Interestingly, the firm bought BTC just as its price started to drop, never revealing if this was intentional.
Business intelligence firm, MicroStrategy, has been buying Bitcoin in large amounts for quite some time now. Alongside Grayscale, the firm has been one of the largest acquirers of BTC for institutional investors, buying major amounts and helping build up demand.

Now, as the BTC price started dropping, the company moved in to purchase another $650 million worth of BTC.
Coincidence or Strategy: MicroStrategy Buys BTC as Price Drops
MicroStrategy's latest purchase led to the acquisition of 29,646 more BTC, with the average price being $21,925 per coin. The firm's CEO, Michael Saylor, tweeted about the move as soon as the Bitcoin price started to drop. 
MicroStrategy has purchased an additional 29,646 bitcoins for $650 million at an average price of $21,925 per #bitcoin and now #hodl an aggregate of 70,470 bitcoins purchased for $1.125 billion at an average price of $15,964 per bitcoin.https://t.co/j6wVLXIzoa

— Michael Saylor⚡️ (@saylor) December 21, 2020
While the two events did happen one right after the other, MicroStrategy did not reveal whether this was intentional, or was it just a coincidence.
The company did not hide its intention to buy more Bitcoin back in early December. That was also when it held a $400 million debt security sail, which was supposed to provide it with the money for new purchases. 
The sale secured $650 million, which is the exact amount that MicroStrategy now used to buy more BTC.
MicroStrategy Owns More BTC than the US Government
With this purchase, MicroStrategy now owns around 70,470 BTC. The average price per coin sits at approximately $15,964.
All of this makes MicroStrategy the fifth-largest holder of Bitcoin, outperforming even the United States' government, which owns around 69,420 BTC.
MicroStrategy now has 70,470 BTC.

The US Government has 69,420 BTC.

— Kevin Rooke (@kerooke) December 21, 2020
MicroStrategy has not been collecting Bitcoin for long, either. The company started to do so in August, when it used $250 million to buy 21,000 BTC. Back then, the firm said that its goal is to adopt the coin and use it as a primary reserve currency as a hedge against USD inflation.
Following this, the firm kept making purchases. In September, the firm bought $425 million worth of BTC.