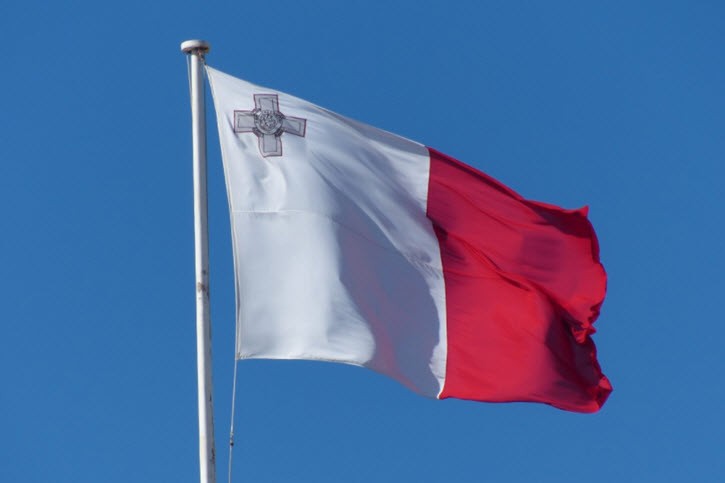 A new study by Worldcore has revealed Malta to be on the top of the list of countries with the largest daily trading volume within crypto exchanges.
Malta on top of the list as per daily crypto trading volume
Crypto trading remains an extremely popular activity, despite the large price fluctuations that have hit the crypto market this year. According to the study by Worldcore, which has gathered data regarding the trading volume back in June and July, crypto exchanges in Malta seem to have seen the most action.
The study reveals that over $1.2 billion passed through the exchanges in Malta, with the second place belonging to Seychelles and Belize. Each of them has seen a trading volume of around $700 million. Other countries with the largest daily volume include South Korea, as well as the US. Hong Kong is right there with them as well, while Russia holds the 13th place, with a trading volume of less than $50 million in 24 hours.
These are very interesting results, and it is believed that Malta's current regulatory framework is responsible for such popularity of the country's exchanges. A lot of crypto experts claim that Malta has the best regulatory framework in the world when it comes to cryptos. The results are also somewhat strange, considering that none of the largest exchanges, like Binance and OKEx that have a presence on the island, are actually operating from there.
It seems to depend on the nation's own development
According to the study, P2P and OTC exchanges are much more popular in developing nations, as well as in those countries that are friendlier to non-cash payments.
Alexei Nasonov, the CEO of Worldcore, stated that most crypto exchanges are registered in those countries that have preferential taxation. He also added that a lot of OTC trades come from the countries that are on a lower level when it comes to financial culture, as well as those with stricter tax legislation.
At the same time, more direct methods of crypto exchanging have become popular in countries that may be considered second- and third-world. This includes countries like Russia, Colombia, Nigeria, and Kenya. Additionally, the analysts stated that this is likely because of the underdeveloped system of exchanging non-cash type of assets. Of course, there are multiple other causes, and the situation is not that black and white, but that depends on the location, with each of them struggling with its own issues.
In Russia, for example, specific crypto regulations are still not part of the country's law, which is a big issue for the advancing crypto market. If issues like this are not soon resolved, the analysts believe that trading platforms will simply continue to move to more appropriate destinations. Malta has, so far, been one of the favorites, and has even been proclaimed the Blockchain Island.
Its advanced regulations and crypto laws have attracted numerous large exchanges like Binance. They have announced numerous plans that include cryptos and the blockchain technology, and the country is definitely becoming a leading nation for the new technologies and their development.