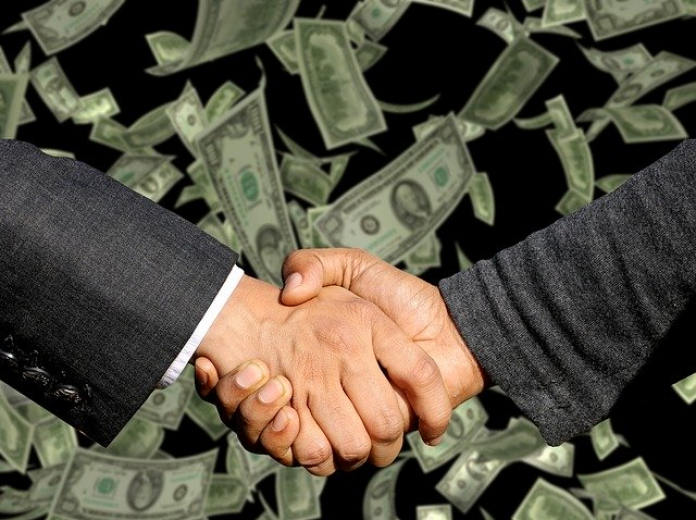 The cryptocurrency exchange Kraken has announced the acquisition of Circle's over-the-counter (OTC) desk. Kraken is a US-based cryptocurrency exchange, founded in 2011. The exchange provides cryptocurrency to fiat trading, and provides price information to Bloomberg Terminal. With a $4 billion valuation, the crypto exchange is looking to compete with other companies in the crypto industry by offering a new set of services to its customers.
Circle is a peer-to-peer payments technology company. Founded by Jeremy Allaire and Sean Neville in October 2013, the company offers a mobile payment platform, Circle Pay, which allows users to hold, send, and receive traditional fiat currencies. Its OTC desk was once known as one of the most profitable business in the market.
According to the blog post published by Kraken, the crypto exchange bought one of the most recognized OTC desks in crypto. The information was later confirmed by Circle co-founders Sean Neville and Jeremy Allaire, saying:
We have known and admired Jesse and his team at Kraken for many years, and we have every confidence and expectation that Circle Trade customers and partners will continue to find best-in-class OTC liquidity service and responsiveness through Kraken going forward. Circle Trade represents an enormous success for the industry as well as for Circle, and we're excited to see Kraken grow it further.
When explaining the reasons for the sale, Neville and Allaire said that it was due to its 2020 strategy, which focusses on the development of its stablecoin and platforms, straightening of product portfolio and the reorganization of teams. Circle continues to face insolvency rumors, especially after news started circulated that the company had laid off around 10 employees in the last few weeks. 
Through this acquisition, Kraken will be able to expand its services providing a new global trading platform with deeper liquidity and supported assets, improving the overall trading experience and enhancing trader tools. As detailed in the blog post:
This acquisition will also significantly bolster our services and capabilities by providing:
New trading partners around the world, particularly in Asia

Deeper liquidity and tighter spreads across all supported assets
Improved automation and advanced tools for traders designed to streamline the trade process from quote to settlement