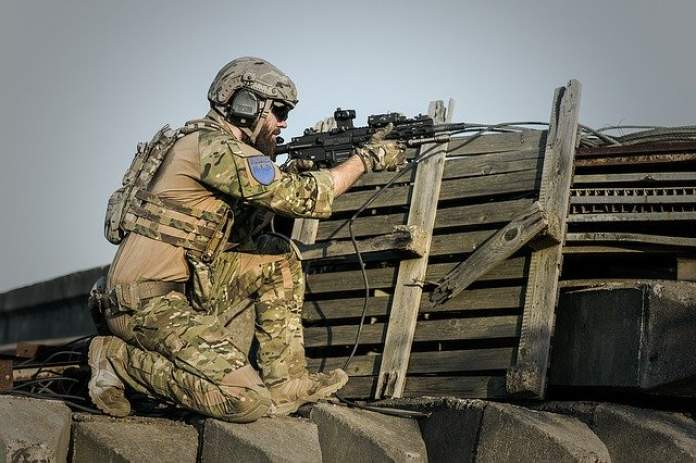 Known as one of the biggest terrorist organizations in the world, ISIS has killed hundreds of people and spread terror across the region. The Islamic State of Iraq and Syria (ISIS) has been using social media and secure messaging apps since it surged back in 2014. The terrorist organization used social media channels, especially Twitter, to spread political, religious and military ideas across the internet and recruit new members. 
Shortly after, social media platforms like Youtube, Facebook and Twitter began placing bans on ISIS from promoting their content, which forced ISIS to turn to secured messaging apps to share information. It was a known fact that by 2019, ISIS was using Telegram to communicate with supporters across the world, providing instructions for its operations. Telegram was a secure and effective mechanism for digital communication but the company also decided to take action against the terrorist group by banning them from the platform. The company was able to successfully ban over 8,000 bots from the platform and aided governments to dismantle a network of accounts and channels ISIS had established on Telegram. 
Many other secure messaging apps have alerted authorities of the terrorist group using their services, but one, in particular, seems to be getting the most attention. Known as BCM Messenger, this app is built with blockchain technology to anonymously spread videos and propaganda to thousands of people worldwide. 
According to a Vice report, experts tracking ISIS's activities online have found that the terrorist group is currently experimenting with this blockchain-based app to spread information. When asked about this specific subject, a BCM representative said:
Our goal is to provide the most secure channel of communication and to safeguard the freedom of digital communication of our users, as we firmly believe that it is the cornerstone of any modern democratic society.
The Because Communication Matters (BCM) app promotes user anonymity, end-to-end encrypted messages and privacy protection to all its users, meaning no one else on the server can access the data shared. Furthermore, the app allows the creation of supergroups that can hold up to 100,000 people each, which makes it a great tool for ISIS members and supporters to communicate. Additionally, users don't need to provide any personal information to register within the platform, not even an email address or phone number, ensuring complete anonymity. 
As explained by the BCM representative: 
First and foremost, we would like to emphasize that our team does not support nor participate in any form of terrorism and extremism. We believe that freedom of communication is a basic human right. The very fundamental intention of our team when developing this product is to protect the freedom and security of communication… We are committed to abiding by the laws and regulations of the local governments. However, we will cease operation in countries where the local rules do not provide fair and suitable conditions. In other words, under no circumstances will we compromise to any requests to provide decryption and back doors to content monitoring.
The platform also offers an in-built cryptocurrency wallet, which could easily enable terrorists and criminals to send and receive cryptocurrencies.