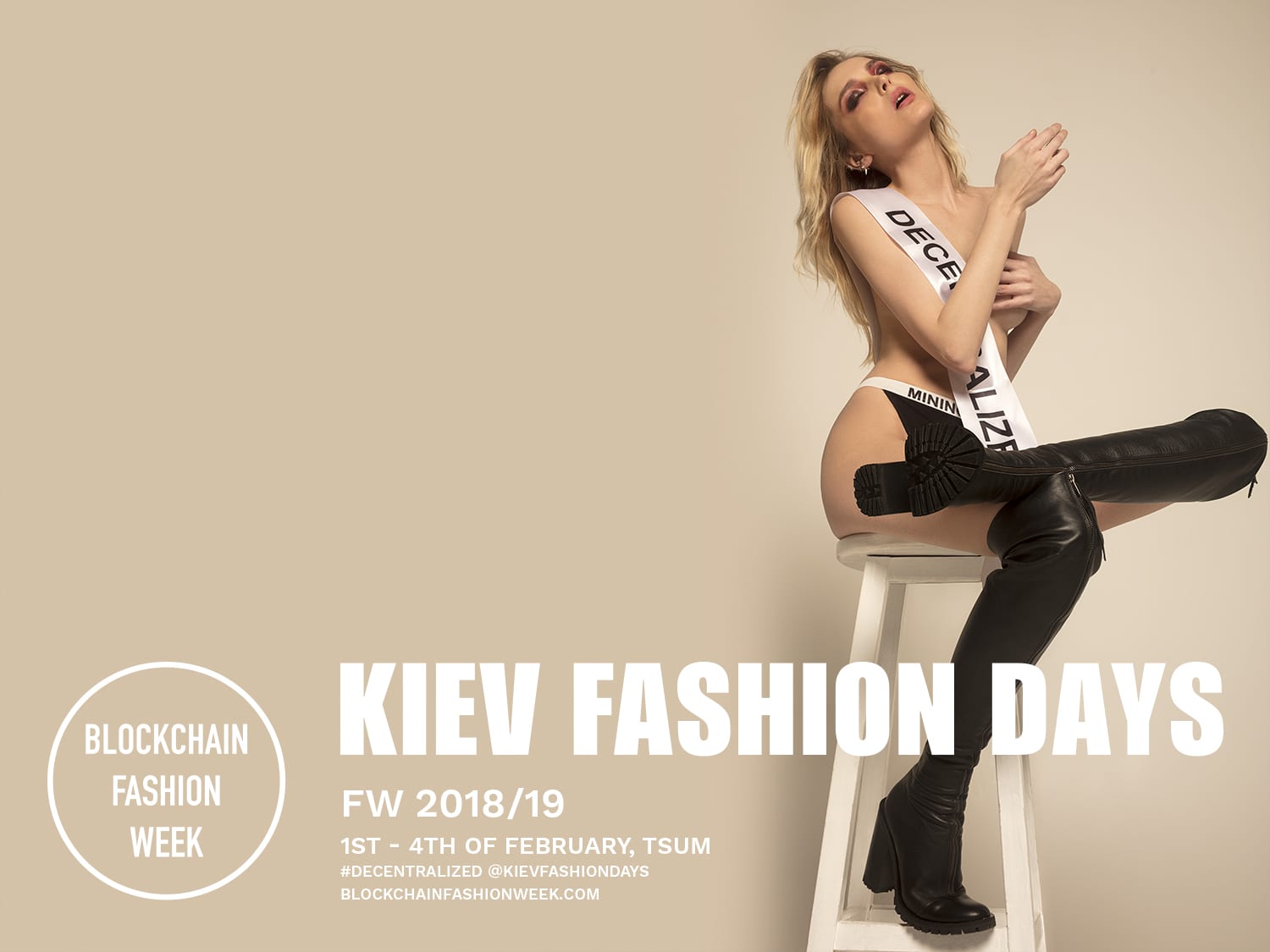 When and where is it on?
The blockchain fashion week starts from 1st to 4th February, and the Blockchain Fashion Conference will be on 3rd and 4th February. The main location for the catwalk show is TSUM. The Blockchain Fashion Conference will be held in Legal High School and Coworking Platforma at Business Center Leonardo.
How many years has it been going?
Kiev Fashion Days was founded in 2010 and now it becomes a part of Blockchain Fashion Week
What exciting things can people look forward to?
This season, Kiev Fashion Days becomes the first Blockchain Fashion Week, and the first company to bring blockchain technologies to fashion. Practically, it means that designers involved in the fashion week get an opportunity to be sold via the newborn blockchain platform and in the future will be able to receive micro-investments for their brands at the same platform.
Who will be speaking?
There are some very interesting people speaking at the event:
– Creators of one of the most confidential cryptocurrency, Verge (capitalization: 1.7 billion dollars)
– CEO Fashion TV and co-founder of the decentralized project Nkor Eric Klein
– Founder of Fashion GPS and Launchmetrics Eddie Mullon
– Representative of Tranoi – the largest trade show in the world David Hadida
– Model and Instagram star (1.8 million subscribers) Sonya Esman
– Representative of Irish Tech News Jillian Godsi
– The founders of the social-commerce platform Lablaco
– Creators of the Belarusian cryptocurrency, Taler; Denis Lavnikevych and Sergei Lavrinenko
– Founder of fashion conglomerate конгломерата LMG Group Kazbeck Bektursunov.
How can people book tickets / when does it usually sell out?
Tickets are sold for the conference only. Anyone can buy tickets on https://coin.fashion/
The catwalk shows at Kiev Fashion Days are invitation only: it's impossible to buy.