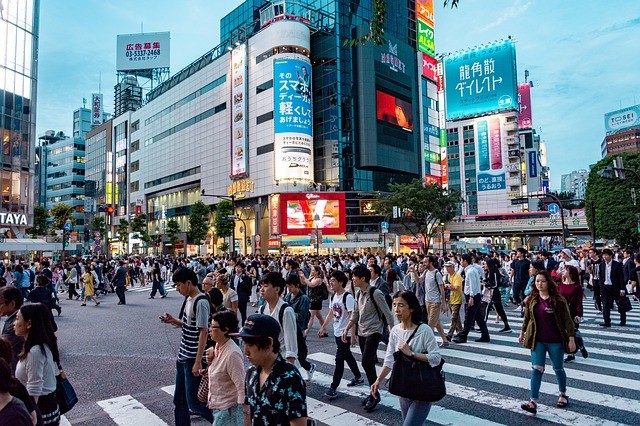 The Japanese government has been working extensively to develop a regulatory framework for the crypto market to provide much-needed stability to the industry, without affecting in a negative way the local economy. Even though Japan is perhaps one of the biggest supporters when it comes to adopting and developing new techs, there's still big expectations when it comes to the implementation of digital assets in daily activities. It appears the approach Japan is taking towards cryptocurrencies, in general, is not entirely negative but it's being extremely cautious, ensuring that the right regulations are developed before taking the necessary step towards adoption.
This conclusion is easily extracted from the stand the Financial Services Agency (FSA) has taken towards the crypto market. One of the biggest concerns that the FSA currently have is in regards to the crypto exchange security systems and how they've been vulnerated through the last months, costing investors millions of dollars worth in crypto. According to the FSA, the lack of proper security measures represent a great risk for the government of Japan, given that they expect digital assets to have a big role in the economic growth of the country in the upcoming years.
According to the FSA, during 2018 cryptocurrency exchanges experienced many security breaches, causing the restriction in the usage of crypto wallets that were actively connected to the internet or centralized. The FSA agrees that the best method for storage are "cold wallets", encouraging crypto users to choose this method to ensure the security of their crypto assets, avoiding being a victim of a crypto exchange hack. At an enterprise level, the FSA restricted the use of "hot wallets" for cryptocurrency exchanges to avoid customer's assets being lost when the exchange suffered a security breach.
Despite this recommendation, the FSA has also seen issues with "cold wallets" like theft. Although, the FSA agrees that many of the issues, in this case, are caused due to negligence from the holder of the crypto wallet. Furthermore, when dealing with cold wallets at an enterprise level, issues can also emerge, like losing access to the crypto wallet if the person entitled to access it dies. This has happened recently, with QuadrigaCX Founder suddenly dying, leaving no access to cold wallets that had millions worth in crypto stored in it. This is an issue that the FSA also believes can cause great distress among customers, which is why the agency will order the exchanges registered in Japan to have security lapses to improve their security measures.