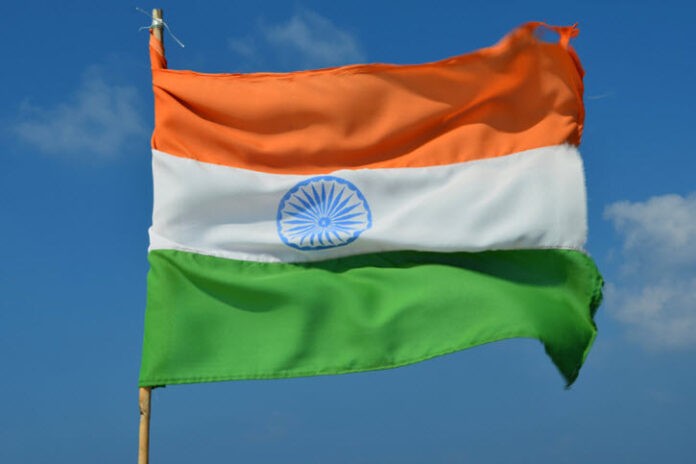 In India, nationwide investments in digital assets have increased by 19,900%, according to a recent Chainalysis report.
Bloomberg suspects Indians might ditch Gold for Crypto
Although the Chainalysis blog article was already published on June 7, Bloomberg has now picked up the story, in an article titled 'Even Gold-Obsessed Indians Are Now Pouring Billions Into Crypto'. The blockchain data analysis firm estimates that Indians have bought cryptocurrency worth a total of roughly 40 billion USD, whereas a year prior, investments totaled only to 200 million USD. Chainalysis further estimates that 15 million Indians have exposure to the cryptocurrency markets.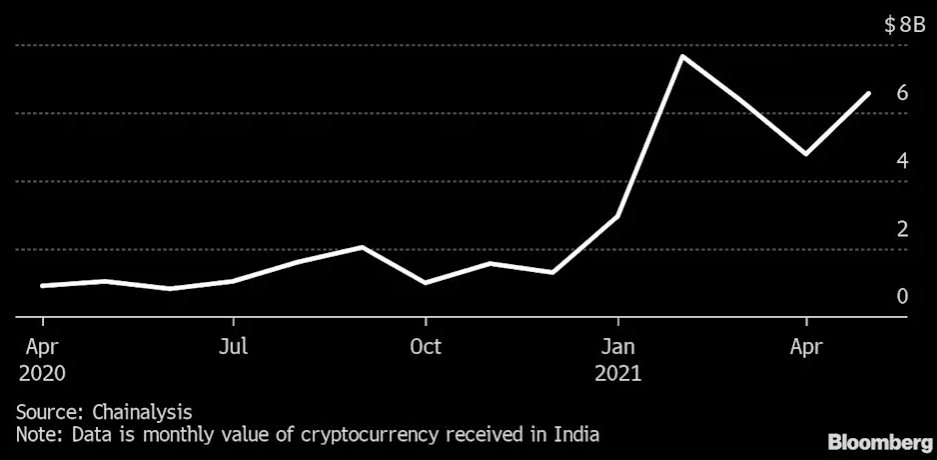 Overall, Chainalysis concludes that Indians were too late to see significant profits though. As can be seen in the graph above, investments spiked in January 2021. Bitcoin started the year at a trading value of 32,000 USD, until it hit its all-time high at 63,000 USD on April 13th. At the time of writing, the leading cryptocurrency trades for 34,500 USD.
Crypto is still a legal grey market in India
The regulatory climate for cryptocurrencies in India is still largely uncertain. Prior to 2020, the Indian Reserve Bank prohibited financial institutions from providing services to crypto companies, until this ruling was overturned by the Indian Supreme Court in March 2020. Nevertheless, Indian lawmakers have threatened renewed crackdowns since then.
Despite all this regulatory uncertainty, Sandeep Goenka, co-founder of the India-based exchange ZebPay, explained to Bloomberg why crypto is appealing to Indians, especially to the younger generation between the age of 18 and 35:
They find it far easier to invest in crypto than gold because the process is very simple. You go online, you can buy crypto, you don't have to verify it, unlike gold.