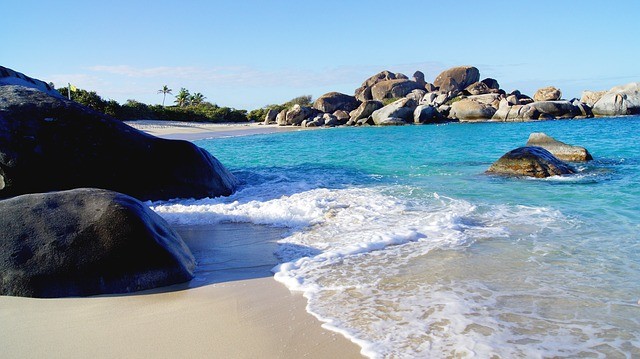 The British Virgin Islands is one of the most well-known tax havens worldwide, with an attractive financial system that allows for tons of money to go by unnoticed. It comes as no surprise as to why over 45% of offshore companies are registered on the island, including Tether. This unique approach is what attracts multiple companies to rethink their locations when it comes to taxes and look for the most advantageous place, hence The British Virgin Islands. Not only does their approach to taxes and money is quite unique and attractive, but the island is also governed by the United Kingdom and its local currency is the American dollar.
This is perhaps the reason behind the decision of the government of the island to partner with lifelabs.io, a company specialized in blockchain technology, to develop a blockchain-based financial transaction and rapid cash response for emergencies program while also creating an alternative digital currency payment method for facilitating ongoing financial transactions across the network of islands.
Andrew A. Fahie, Premier and Minister of Finance for the British Virgin Islands, commented on the partnership saying that the program was of great need for emergencies in the region, especially when it came to natural disasters such hurricanes that can be devastating for islands. According to Fahie, the partnership with LifeLabs will bring technological developments to the island that could benefit the local economy but also provide a great mechanism for quick response to natural disasters.
The CEO of LifeLabs, Sanjay Jadhav, also commented on the partnership saying that the new platform will provide the highest standards of security, transparency and efficiency demanded by The British Virgin Islands to provide payment mechanisms in the island. According to Jadhav, blockchain technology can reduce fees associated with transactions by 50% while also improve transaction times exponentially, results that all parties involved could benefit from.
According to public documents, The British Virgin Islands PIB is estimated at around $1 billion. Hurricane Irma alone caused over $3 billion in damages, which is no surprise as to why the island could really use a platform like the one described above.