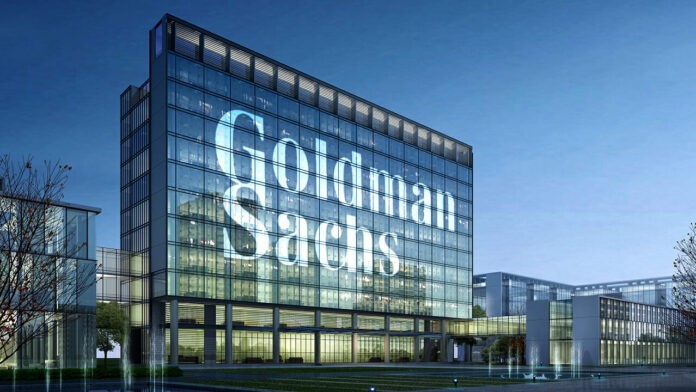 In an interview conducted by TechCrunch, Goldman Sachs CFO, Martin Chavez, commented that the American multinational investment bank was still considering how to offer Bitcoin to their clients, but it has not yet been set to a timeline. The interview came as a surprise given that, just a few hours ago, news surfaced that Goldman Sachs had killed its plans to offer Bitcoin for the time being. Chavez described such presumptions as 'fake news' and gave hope to major crypto investors, implying that the bank still has plans for cryptocurrencies.
Similarly, Goldman is still considering to offer other 'Bitcoin services'. Bloomberg reported that the company is considering offering a product which would allow the safekeeping of cryptocurrencies in order to provide a better service and greater security to their institutional clients. This may suggest that the bank has already managed or guarded cryptocurrencies and tracks the market price variations on behalf of its customers.
Goldman is closely following the crypto market since 2017
In the early summer of 2018 there was much expectation that Goldman would start offering services for Bitcoin trading and other cryptocurrencies but apparently, the executives have decided to not participate in this market, at least until the regulatory framework is clearer.
Goldman's first interest was in October 2017, when the company began studying the industry, forming a cryptocurrency strategic investment team.
In December 2017, Bloomberg reported that the bank expected the new division to be operational in June 2018, being a part of the securities division, where the company trades everything from stocks to bonds and currencies.
Then, in May 2018, The New York Times reported that the firm had a team for the cryptocurrency market if they achieved regulatory approval and found an adequate way to work with the additional risk of that market.
The information and networks fueled the belief among industry participants that the bank could soon have operations in cryptocurrencies but they still have no plan or roadmap in place for a specific Bitcoin service. This could easily be turned around if the crypto market improved or if regulation was further developed by major financial institutions, perhaps with the approval of the upcoming Bitcoin ETFs in September, only time will tell.