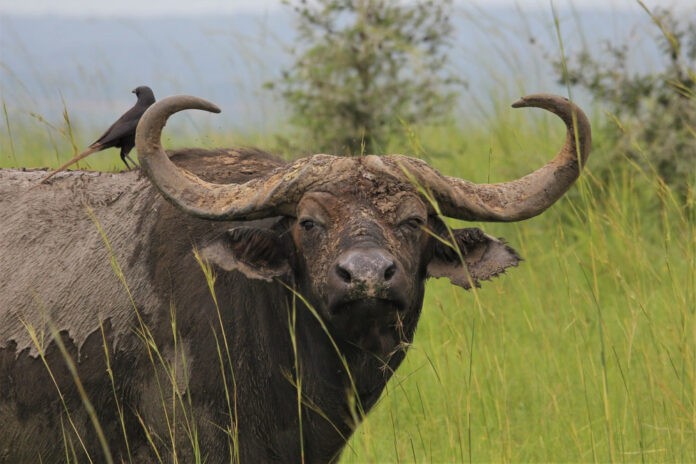 As the Bitcoin price consolidates, on-chain metrics suggest that investors and miners are accumulating BTC again.
As volatility squeezes out of the #Bitcoin market, it is starting to feel like the calm before the storm.

This week we analyse a range of metrics seeking bull/bear triggers for
– Miners
– Exchanges
– Derivatives
– Investors

Read more in The Week On-chainhttps://t.co/HHjjHethbY

— glassnode (@glassnode) July 12, 2021
2,000 BTC in Daily Exchange Outflow
The crypto research firm Glassnode publishes a weekly report of on-chain metrics that give an insight into possible future price developments of Bitcoin. One of the most important fundamental metrics for estimating the market sentiment is the daily in- and outflow from centralized exchanges. If there is a net outflow, this means that traders are moving BTC away from exchanges into cold storage, while an inflow means that traders are moving their coins from cold storage to exchanges, in anticipation of a trade in the near future.
In their July 12 report, Glassnode notes that currently there is a daily net outflow of 2,000 BTC. Figures this high haven't been reported since April 2021, when Bitcoin reached its all-time high at nearly 65,000 USD. Another bullish sign is the behavior of miners. After the total hashrate on the Bitcoin blockchain had plummeted following the news of China banning mining in May, the hashrate seems to have bottomed out and is now on a recovery path. At the same time, Glassnode reports that miners have returned to accumulating BTC again, after a moderate sell-off in June.
Bitcoin Bulls get 2:1 Odds
The Bitcoin price has consolidated at 33,000 USD at the time of writing with converging trend lines. This is usually a sign of an incoming price action to either side of the trend lines. With the bullish on-chain metrics, an upwards movement seems currently more likely than a downwards movement.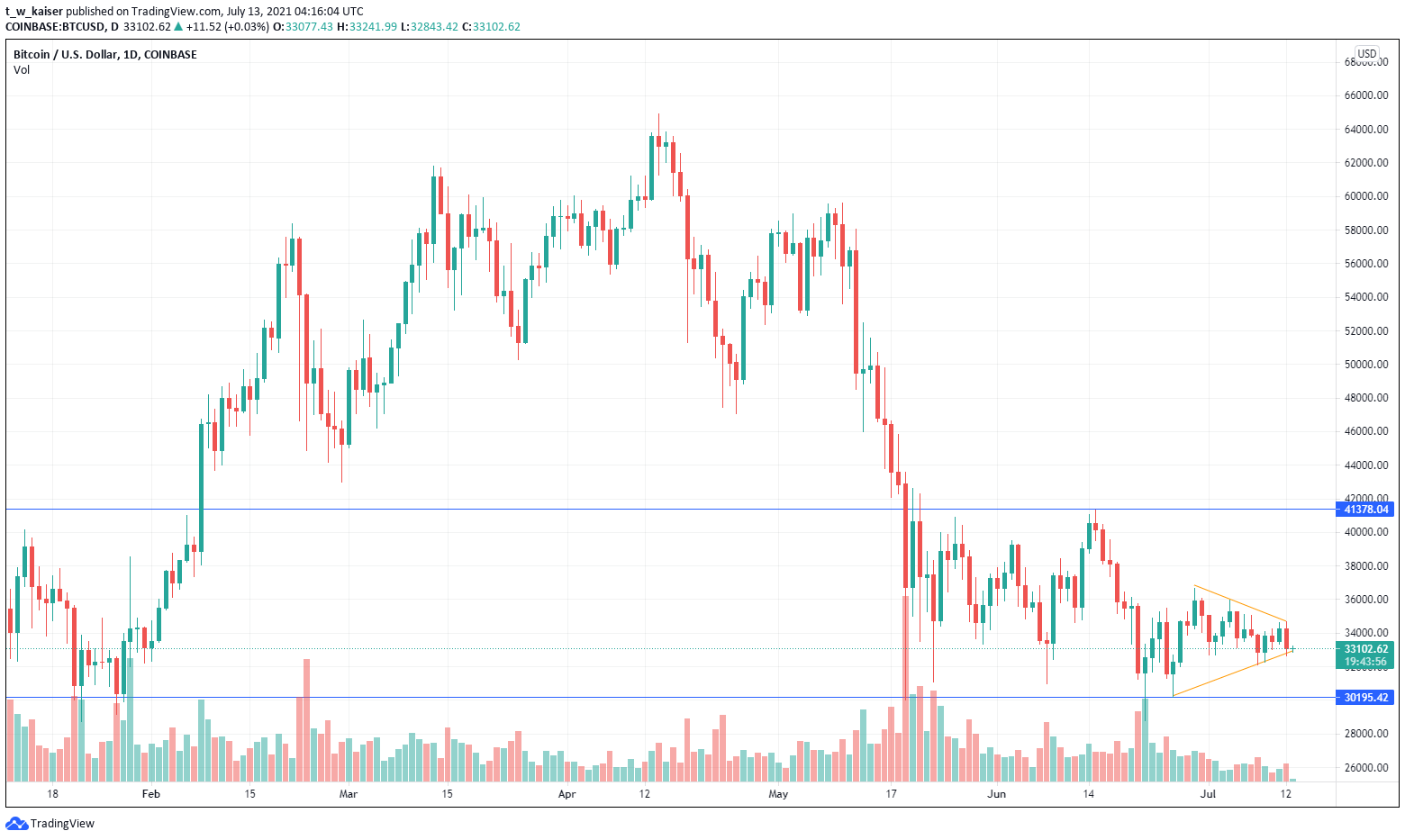 Additionally, Bitcoin bulls are getting favorable odds right now, with support and resistance around 30,000 USD and 41,000 USD respectively. A price breakout above the resistance could send Bitcoin back on track to reach a new all-time high this year, while a breakout below support could send the BTC price back to pre-2021 levels.