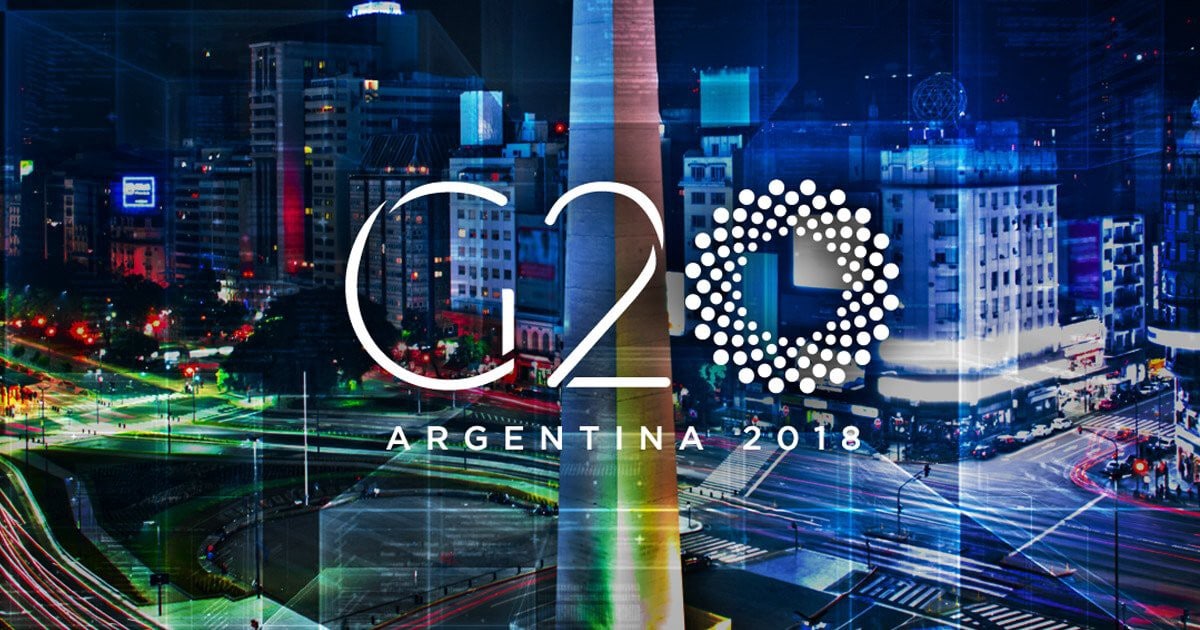 By Francesco Redaelli
The current situation of the cryptocurrencies market and blockchain business since the beginning of the year 2018 has brought a downward trend change with a strong resistance in the growth of its assets. Nevertheless the sector is constantly expanding and above all through the numerous ICOs that are present during these months, we are witnessing a historical development and change. In this regard, as recently reported by various medias, the new G20 in Buenos Aires is underway, in which the most important economic powers have already said that today they are not yet interested in examining possible regulations to be applied in the market.
The news has been around the world on the internet and the market has returned to growth with positive increases. Despite this, many companies are preparing for future developments that we will see this year, which will certainly bring many changes, we will discover together whether they will be positive or negative month after month.
According to Friendz co-founder and CEO Alessandro Cadoni: "The G20 Summit in Buenos Aires is a twist for the cryptocurrencies and blockchain industry. Some countries are welcoming, some are cautious, some others are definitely against ICOs on their national territory. As far as Friendz ICO is concerned, the project was developed and managed in Switzerland, one of the most favorable countries for cryptos. Johann Schneider-Ammann, economics minister, expressed his will to become the world's crypto-nation. We have not encountered particular difficulties while launching our ICO in Switzerland, but we had to quickly comply with the new FINMA regulations that were introduced by the Swiss Financial Market Supervisory Authority just a couple of days before the opening of Friendz ICO."
From one side we must act in a timely manner, on the other side the blockchain technology will still remain intact whatever the possible regulations. Stephanos Constantinou co-founder and CEO of DIW token also thinks this, saying "I'm always looking forward to seeing people who are asking me about blockchain, if this technology is here to stay and will it be upgraded in the near future. At some point they will try to regulate it as much as possible. As an ICO we are trying to fulfill all the standards but also forthcoming regulations."
One thing is certain, the market has grown so much, has entered the daily life of many markets and, according to Katja Krolova, founder and CEO of Akaiito: "Everything said on that topic will be in the end speculation and subjective opinion. It is a fast-changing and developing industry, so we can be ready for any kind of changes. We think that a positive attitude towards the crypto world, such as Japan, will continue with the same direction… All of this is just a question of how to get it right now, that is to say, it is unstoppable and it is the next step in the financial system. Akaiito is ready for the changes. We will try to enter as many opportunities as possible. Blockchain and crypto are unstoppable."
Any regulations that may be applied, which are very unlikely to be negative, are necessary and will bring greater stability and security to investors. Egor Petukhovsky co-founder of VISO payments says: "Cryptoindustry has grown from 20 to 600+ billion USD in the last year."
In conclusion we just have to wait over the coming months for a possible general regulation that seems imminent.
Francesco Redaelli is Co-Founder VP Business Development at Koinsquare | Advisory Board Member at Friendz, Viso, Akaiito and Volans | Blockchain and ICO Expert at ICObench