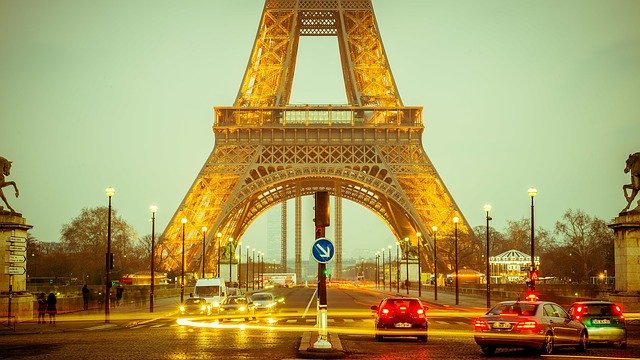 As previously reported, the French government is not keen on welcoming a stable coin, much less one issued by Facebook, or the entire Libra Association for that matter. According to the French Finance Minister Bruno Le Maire, the Libra coin represents a significant danger to the sovereignty of States. Luckily for the crypto/blockchain community, it appears the approach is completely different when it comes to blockchain technology. 
During the AFME Annual Capital Markets Technology and Innovation Conference, Denis Beau, the first deputy governor of Banque de France, spoke of the great benefits blockchain technology could bring to innovate Europe's capital markets. The first deputy governor of the French central bank promoted innovation in the sector by developing blockchain-based apps and distributed ledger technology for the settlement and payment available systems in Europe, which could easily improve the existing processes by transforming the industry into a more efficient one. According to Beau: 
The tokenisation of financial assets combined with the recourse to blockchain-based solutions and more broadly Distributed Ledger Technologies to store and transfer those assets could help answering market's demands.
Beau continued on discussing DLT and how it could ease the cross-border transactions and improve existing payment systems, reducing settlement times to just a few minutes. The first deputy invited fellow Europeans to experiment with blockchain technology to improve how central banks make money available as a settlement asset.
We, at the Banque de France, are therefore quite open for experiments in that direction, together with the ECB and other central banks of the Eurosystem, in particular with regard to a wholesale Central Bank Digital Currency.
Denis Beau also discussed the difficulties of approaching and adopting new technologies in Europe but encouraged others to continue working towards the development of new techs innovate the industry and ensure its future. As previously commented by Beau, the traditional banking sector will eventually be forced to make some changes if it wants to remain competitive in the market, especially with recent technological developments such as blockchain and DLT, saying:
With the emergence of so called crypto-assets… and so called stablecoins, we may also see new settlement assets develop which may compete against and possibly, according to their promoters, replace commercial and central bank money as settlement assets at the center of our payment systems.