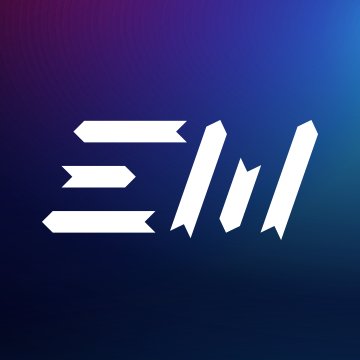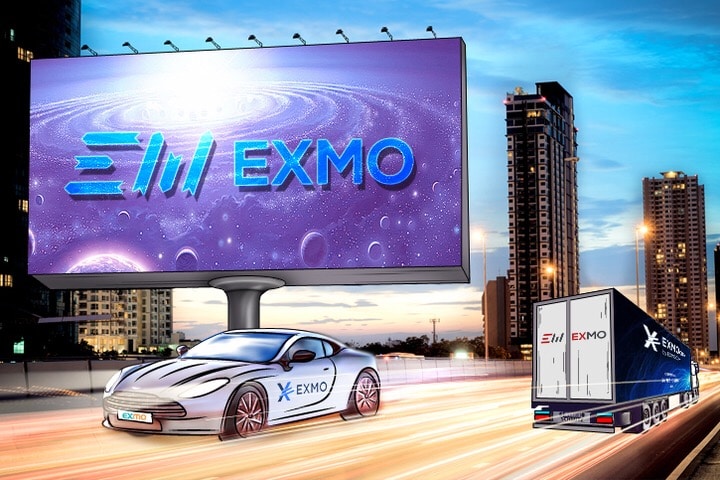 EXMO's token sale is slightly unusual, as EXMO itself is a established, successful cryptocurrencies exchange platform that has been operating for the last five years.
EXMO boasts 900,000 registered users from across the world. The platform enables these users to buy, sell, and trade their currencies.
EXMO has worked well. According to its website, the exchange has seen a 225% growth in its client base during 2017 alone. Now, EXMO wishes to go one step beyond, as it's seeking to add Margin Loans to its portfolio of services. To finance this development, and to improve its offering overall, it has launched a token sale.
Dear community!
We are pleased to inform you that #EXMOCoin #EXO received a rating of 95% at "Rouge ICO Index" — standardized rating system, developed by experienced investors and catered specifically for serious ICO investment. Check out: https://t.co/q9CmkqVwN8 pic.twitter.com/5IV9Odn9sX

— EXMO (@Exmo_com) January 12, 2018
This piece is an analysis of the facts available about the EXMO token sale. It should not be read as offering advice or a recommendation. While ICOs have quickly become a popular tool for funding projects and start-ups, they can also be very high-risk for token purchasers.
Additionally, ICOs currently have an unclear legal and financial status. Token buyers may find that their purchase does not offer them any security or equity because the ICO is closer to a crowdfunding initiative than a traditional IPO. As such, any investor who plans to buy tokens during any ICO needs to obtain all relevant independent advice and carry out their own appropriate due diligence.
EXMO: Crytocurrencies exchange branching out into Margin Loans
What crypto is better to choose when you test margin trading. New information article on #EXMO?
Read on site: https://t.co/YX0C6G1Duz pic.twitter.com/YjrWM8JfLC

— EXMO (@Exmo_com) October 18, 2017
EXMO is a well established entity at this point in time. It has been trading for since 2013, and boasts of a healthy user base in terms of numbers, quoting 90,000 daily visitors to the platform.
EXMO now intends to add some additional services to its offering, namely the inclusion of Margin Loans. This type of financial instrument enables the borrower to borrow money from a broker to invest on a given commodity, stock, etc., using your own cash, shares or managed funds as collateral.
To fund this venture, EXMO is launching a token sale. If successful, EXMO will offer Margin Loans on two fiat currencies (USD and RUB).
EXMO in numbers & quick facts
Dear community!
We remind you about the #EXO Crowdsale, there is a little time left before the start! We invite you to join the discussion of the prospects #EXMOcoin in chat https://t.co/Ev9jZEjGA5, also stay tuned to the latest news on https://t.co/g6I1PuCwga channel! pic.twitter.com/hQdtsthFKR

— EXMO (@Exmo_com) January 11, 2018
Coin Name – EXMO coin (EXO)
Total coins issued – 300,000,000 EXO (5m during Pre-sale, and 295 during Crowdsale)
Coin worth – 1 EXO – $1
Pre-sale Start Date – February 21, 2018
Pre-sale End Date – February 23, 2018
Pre-sale Hard cap – $5m, 5,000,000 EXO
Crowdsale Start Date – February 26, 2018
Crowdsale End Date – March 26, 2018
Hard cap – $300m, 300,000,000 EXO
It is worth highlighting that EXO tokens can only be purchased with Bitcoin, Litecoin, Dash, Ethereum, and ZCash cryptocurrencies.
The EXO token
#EXMO team, led by Ivan Petukhovsky, spoke about the start of #EXO Crowdsale for financial support of margin lending at the Blockchain&Bitcoin conference held in Malta. #bitcoin #blockchain #EXMOCoin pic.twitter.com/9iysOiJc6Q

— EXMO (@Exmo_com) December 12, 2017
As with any other ICO, the company will issue its own currency, the EXMO coin (EXO), which is based on the ERC-20 standard. Token holders are entitled to a share of the profits made by Margin Loans.
Once created, the EXO token will be distributed as follows:
Demand for Margin Loans – 50%
Platform Development – 26%
Marketing – 10%
Licenses – 9%
The team
At the Blockchain & Bitcoin conference on Dec 12 in Slovenia Ljubljana, Eugene Pshenychkin, Head of Margin Loans #EXMO, told about the margin trading allowing traders to earn more on currency fluctuations, as we launch #EXO Crowdsale. pic.twitter.com/bYb9IIrorH

— EXMO (@Exmo_com) December 15, 2017
EXMO's website and Whitepaper present a core team of 12 people plus two advisors.
The team includes financial analysts, loan experts, PR, veteran entrepeneurs, business development, and other associated roles.
All staff feature a link to their LinkedIn profile. You can learn more about EXMO's team here.
Social Media presence and digital footprint
#EXMO will sell EXMO Coin (EXO) tokens#btc #bitcoin #blockchain
Read on site: https://t.co/xU08szQhid pic.twitter.com/EBRglrylcU

— EXMO (@Exmo_com) December 1, 2017
A strong presence on Social Media is usually a good indicator of a company's popularity, though it is not the only factor that determines success.
Here's the numbers for EXMO, at the time of writing (January 2018)
Facebook – 17k followers
LinkedIn – 259 followers
Twitter – 13.2k followers
Telegram – 208 followers
Medium – 20 followers
Steemit – 0 followers
EXMO's presence on Social Media is rather impressive, but then again, it is a very established entity that has been trading for quite some time, so it's no surprise. It would be worrying if this wasn't the case. EXMO has little left to prove in terms of Social Media reach. It can only consolidate its presence and extend further.
Competition
New interesting material on #EXMO ?#btc #bitcoin #blockchain
Read on site: https://t.co/ZEjOWDweFd pic.twitter.com/JFNH9WEs8z

— EXMO (@Exmo_com) September 19, 2017
This is one of the points where EXMO has a lot of work to do. Many ICOs out there offer similar propositions. Kraken, BitMEX, and GDAX, to name just three, but there are others.
EXMO intends to 'become the market leader within the next five years,' according to its Whitepaper. This is a bold statement, so it remains to be seen whether theymake good on it.
Website quality & layout
An ICO's website is the first port of call for any potential investors, and if the site isn't appealing enough, they will move on and forget about your proposition, no matter how good or viable it may be. It is therefore imperative to design a good website, to make a strong and lasting first impression.
EXMO's website is essentially a banner for numbers and figures (it is a cryptocurrencies exchange, after all), so it's hardly exciting to look at. That said, the site is very neat and well organized, and secure, of course. The site is offered in a variety of languages, too, which is a nice feature to expand its global reach. The language selection includes German, French, and Italian among many others.
Apart from the general EXMO site, there is a crowdsale-specific site, https://crowdsale.exmo.com/ Both sites are pleasing to navigate and use.
Overall, EXMO's web presence ranks as Good.
Whitepaper
A well laid out, informative, comprehensive Whitepaper is a must for any ICO, if they are to be taken seriously. Documentation is sometimes treated as an afterthought, leaving many companies open to some criticism.
In this case, EXMO's paper is quite neat, with clear fonts, a nice footer, and a wealth of information throughout. It has the odd spelling mistake and weird grammatical structure here and there, but this does not detract from the overall experience in this instance. The paper is informative and clear in its purpose.
Overall, EXMO's Whitepaper ranks as Good.
Conclusion
?Great news: #EXMO is going to add three new cryptocurrencies#btc #bitcoin #ripple #monero #tether
Read on site: https://t.co/MEmRvbOeST pic.twitter.com/z3vm7tz0VV

— EXMO (@Exmo_com) August 28, 2017
EXMO has a lot of good things going for it. A established brand, a functioning exchange with a good user base, and the strength of cryptoknowledge that it has built up over the years. Its website and Whitepaper are good, too, so this adds to the positivity of the offering.
Margin Loans can however be quite risky and involve substantial losses due to market volatility and other circumstances, so it will be interesting to see if EXMO builds safeguards against this into its solution.