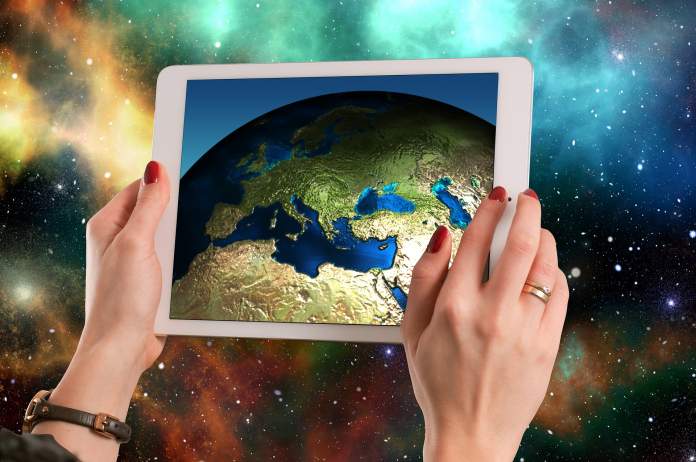 BBVA and Santander bank led a roundtable called "Bringing industries together for Europe to lead in blockchain technologies" promoted and organized by the European Commission. The purpose was to integrate both banks into the IATBA "International Association for Trusted Blockchain Applications", which goal is to unite organisms and companies with the purpose of developing Blockchain Technologies and Distributed Ledger Technologies to upgrade current financial and digital services. The IATBA is set to begin operating in Q1 2019.
During the conference held in Brussels Carlos Kuchkovsky, Head of Research & Development New Digital Business at BBVA, Mariya Gabriel, European Commissioner for Digital Economy and Society, and Roberto Viola, Director General of DG-CONNECT discussed the relevance of blockchain tech.
As explained by Kuchkovsky, the relevance of creating a joint project that aims to improve standards for the application of blockchain and a better management of private data needs to be promoted worldwide. Kuchkovsky also commented on Blockchain as a business model, and how it could lead to a new economy based on tokens, improving a decentralization model. The initiative will offer more clarity to potential investors, especially now that there's too much uncertainty in regards to the regulatory measures for Blockchain tech and cryptocurrencies in general. According to Kuchkovsky, to bring clarity into this industry:
It is essential to establish a system of governance that aligns the different participating industries and their objectives.
As for Mariya Gabriel, she commented on the functionality of Blockchain technology within the European Community, and how it be used in the future, especially in public services.
Blockchain is a great opportunity for Europe and Member States to rethink their information systems, to promote user trust and the protection of personal data, to help create new business opportunities and to establish new areas of leadership, benefiting citizens, public services and companies.