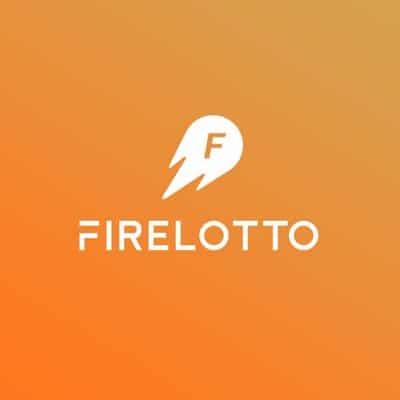 FireLotto: Quick Fact Check
Token name – FLOT
Token value – $0.5 – $0.7 – $0.38, depending on the stage
Pre-sale Start Date – January 15, 2018
Pre-sale End Date – February 15, 2018
ICO Start Date – March 15, 2018
ICO End Date – April 15, 2018
Soft cap: USD 2,000,000 (7,000,000 FLOT tokens) Hard cap: USD 15,000,000
Introduction
Games of chance have been around for thousands of years. In Europe for instance, documentation remains proving that lottery draws took place as far back a the sixteenth century. Early draws were not for monetary rewards, however. Rather, the draws determined ownership, for instance, and other rights.
Stateside, some historians say that it was British King James I who first authorized a lottery draw to fund works in the town of Jamestown, Virginia (the first British settlement in North America).
Lotteries rapidly grew in popularity. By the end of the American Civil War, lottery draws were used as fundraising tools to provide money for reconstruction work.
And so on. By the year 2016, lottery games worldwide generated a revenue worth almost $295bn, with most of the lottery sales (about 64%) happening across Europe and the United States.
Lottery history is fraught with controversies though. Fraudulent claims, rigged draws, and other such events have given rise to an aura of mistrust and lack of public confidence on the centralized entities that carry out the draws.
The centralization issue is key here, as the advent of blockchain technology has allowed for the decentralization of many industries, including games of chance.
FireLotto: Lottery platform built on the blockchain
FireLotto's concept evolved from the idea of restoring public trust in the lottery system, to remove concerns about anonymous individuals interfering with the process, and to prevent rigging.
To achieve this, the company offers a fully transparent, decentralized platform to conduct lottery draws, built on the blockchain, and using smart contract technology to collect and distribute funds.
FireLotto's lottery platform is currently up and running and it's fully functional. It offers four lottery types: 4/20, 5/36, 6/45, and Roger' Wheel.
Have you visited firelotto.io yet? #cryptocurrencies #bitcoin #blockchainhttps://t.co/Kw6ZYxSkWu

— Motiv8.me Magazine (@Motiv8MeMag) January 11, 2018
FLOT: The FireLotto token
The FireLotto token (FLOT) is built on the Ethereum blockchain, which means it is compatible with the ERC-20 standard.
The company will issue a total of 100,000,000 tokens.
Token holders will receive income in the form of a commission every time a draw takes place. Payouts are secured through Smart Contracts.
Any unsold tokens will be frozen for 12 months after the end of the ICO.
Random Number Generator (RNG): The heart of the FireLotto system
The Hot Lotto scandal hit the headlines in 2017, after a man by the name of Eddie Raymond Tipton admitted to rigging the computer that controlled the Hot Lotto draws to produce a certain result if the draw took place on a pre-determined day of the year.
Tipton attempted to defraud $14m, and got handed down a 25-year sentence for it.
Tipton interfered with the draw's Random Number Generator (RNG), basically the device that generates the lottery numbers we see on the screen when the draw takes place. In this context, 'random' means 'equally unpredictable.'
It is therefore crucial that the RNG's integrity cannot be compromised, to guarantee fairness and legality.
FireLotto uses a blockchain-based RNG that "draws any four, five, or six numbers taken from the unique code of the latest bitcoin block mined", according to FireLotto's Whitepaper.
Today it will be available a White Paper in the Spanish on @FireLottery website https://t.co/fjZUZef712#crypto #cryptolottery #cryptocurrency #investment #investor #investors #bestico #FireLotto #blockchain #lotto#bitcoin #ico #ethereum #investing #cryptoinvestment #flot pic.twitter.com/DlPLg7IAmX

— FireLotto (@FireLottery) January 13, 2018
Conclusion
People enjoy playing the lottery, that's a bit of an axiom. The $294bn (and change) generated in 2016 alone shows that the industry is booming, and can only get bigger, so FireLotto's choice of mission is smart.
Games of chance on the blockchain is a pioneering enterprise, as no other ICO currently offers anything similar.
From this point of view, FireLotto stands alone, uniquely positioned to offer an innovative, decentralized, and transparent platform for lotto players to chance their luck.
Lottery games involve no skill or deep knowledge of their inner workings. When conducted fairly and legally, lottery is, literally, the luck of the draw. This means that lotteries are accessible and involve no hassle or involvement in its mechanics. They are easy to play, which is one of the ingredients for its massive success.
FireLotto's version of the game is based on the blockchain, which may require a more involved experience, thus limiting its potential for achieving widespread acceptance.