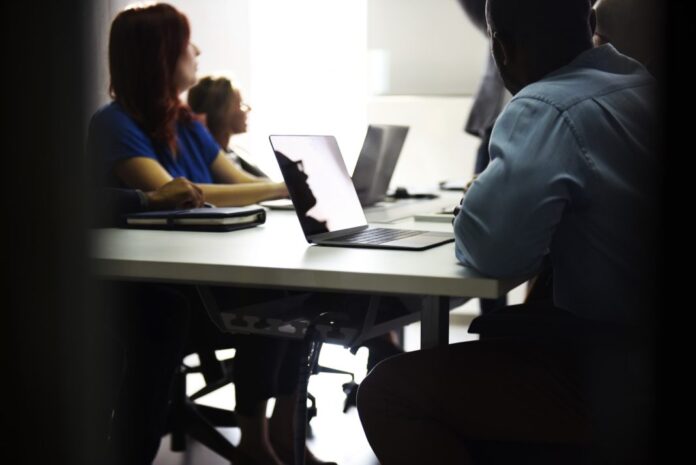 In an area as innovative as the blockchain and the cryptocurrencies no one can be considered an absolute expert yet. However, within the community, there are people who recognized the potential of these disruptive technologies earlier than the others and decided to start exploring them right away.
Below we have listed 50+ active members of the blockchain community who are considered prophetic in many respects, and extremely knowledgeable when it comes to IT, Fintech, cryptography, and the implementation of the innovations in various businesses. Some of these people are the core Bitcoin and Ethereum developers, blockchain developers, programmers, coders, cryptographers, entrepreneurs, bloggers, and those sharing information and spreading the word. You can often see them participating in conferences and meetups as the key speakers. We've listed 50 crypto-thought leaders here who have the most followers on Twitter. Please meet: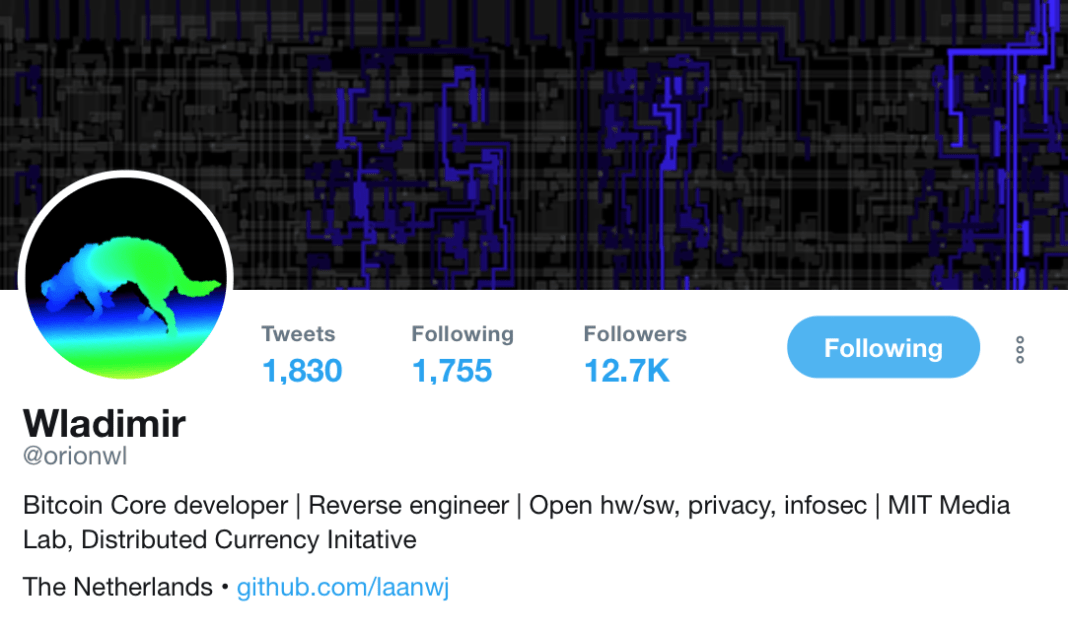 Wladimir is experienced software design engineer, the successor of Gavin Andresen in maintaining the Bitcoin repository, and member of the MIT Digital Currency Initiative group focusing on the research of the technology and the support of the open-source cryptocurrency communities.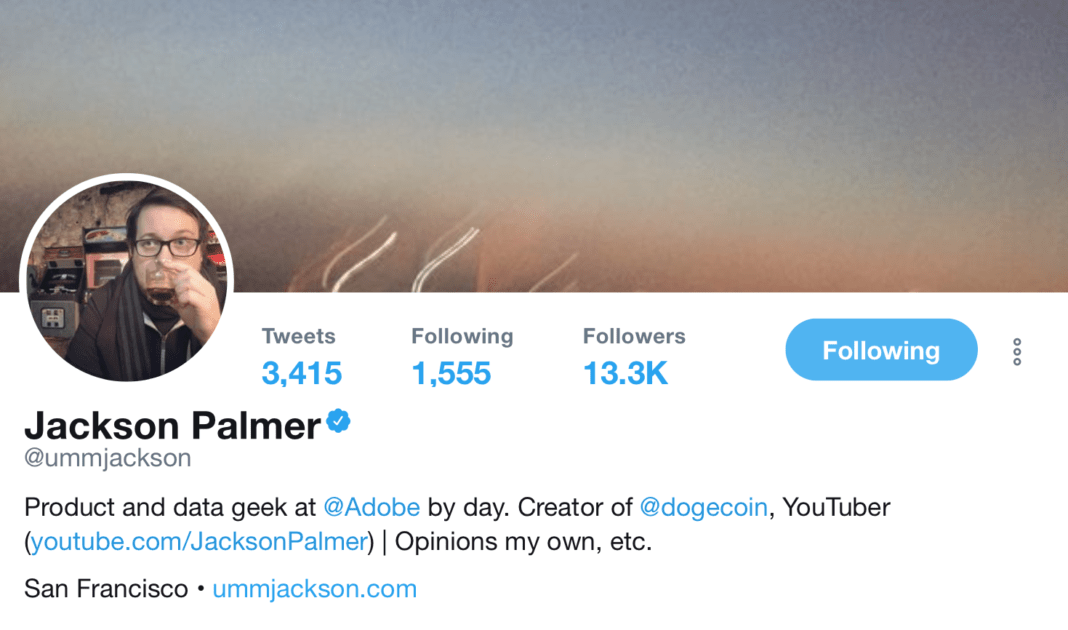 Jackson Palmer is Group Product Manager at Adobe with a degree in marketing from the University of Newcastle whose hobbies are coding and technology. He is known for creating the legendary altcoin Doge.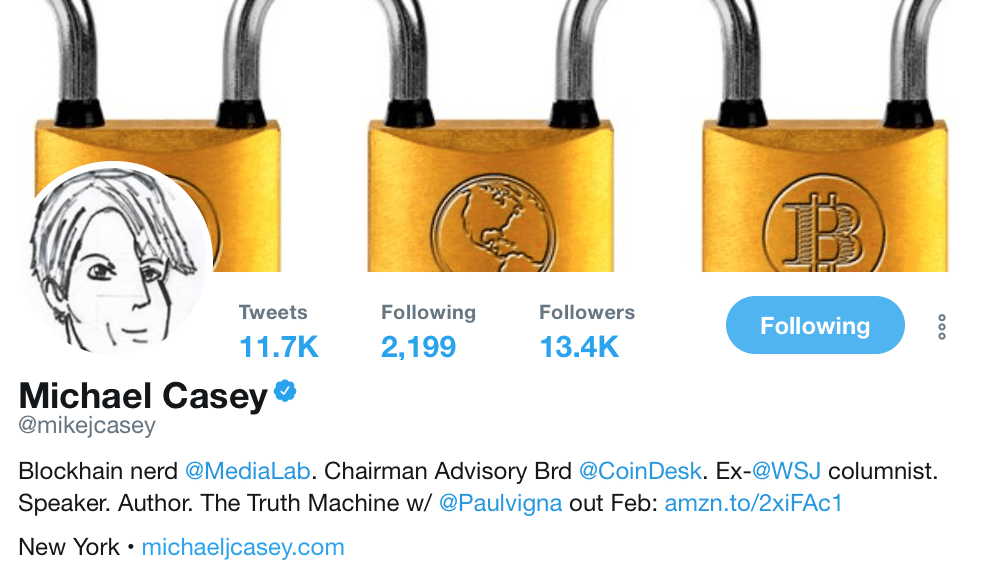 Michael Casey is blockchain and cryptocurrency consultant, speaker, journalist and co-author of "The Age of Cryptocurrency: How Bitcoin and the Blockchain Are Challenging the Global Economic Order" and "The Truth Machine: The Blockchain and the Future of Everything" in association with Paul Vigna.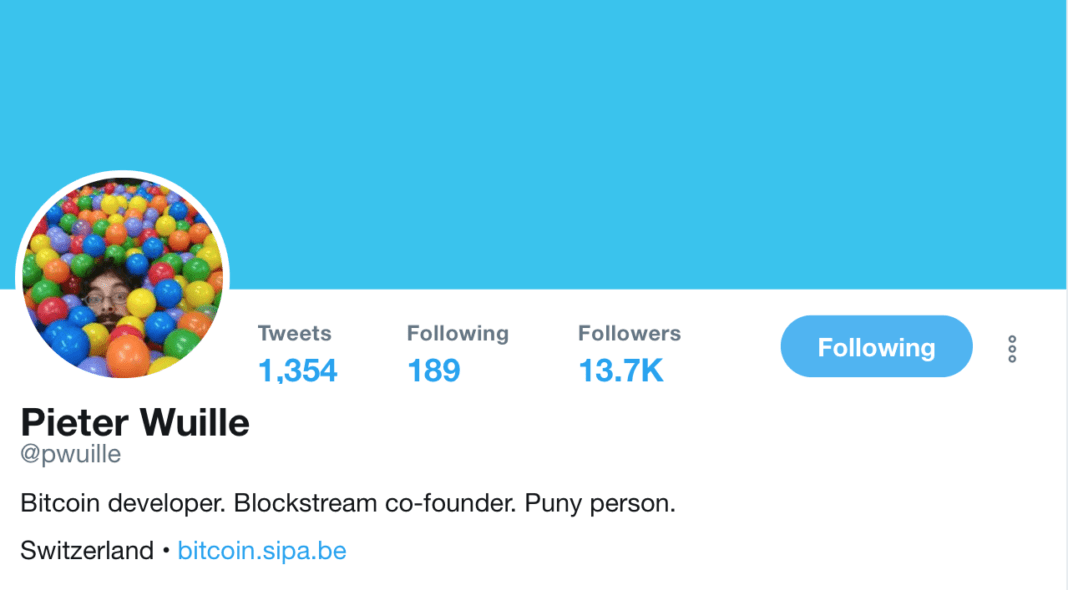 Pieter Wuille is KU Leuven graduate and former site reliability engineer at Google. Wuille is the one who introduced SegWit (Segregated Witness) soft fork to the Bitcoin system, which helped to solve the blockchain size limitation problem.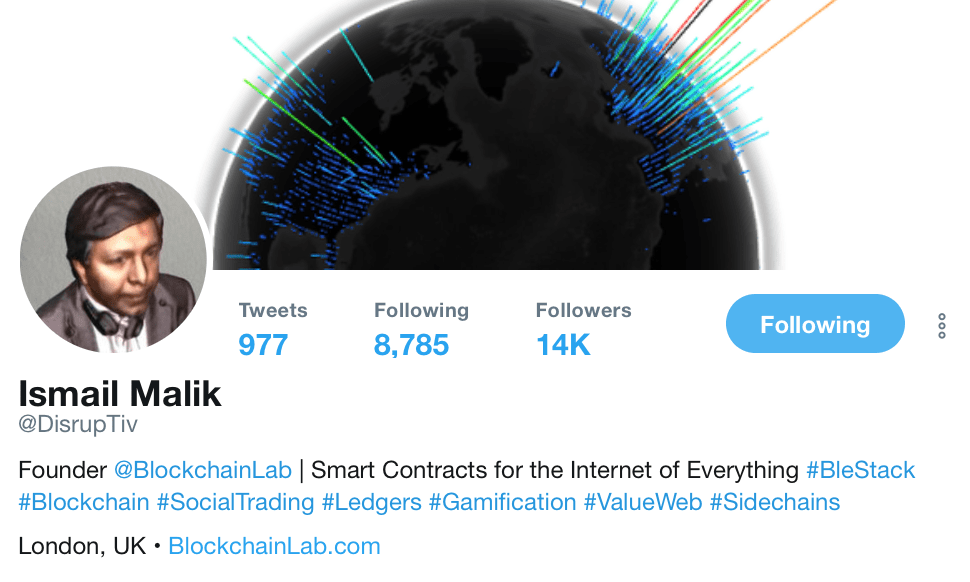 Ismail Malik is Blockchain researcher and developer, ICO Strategist, University of London alumni. He is on board of ICO CROWD, a UK magazine featuring various initial coin offerings.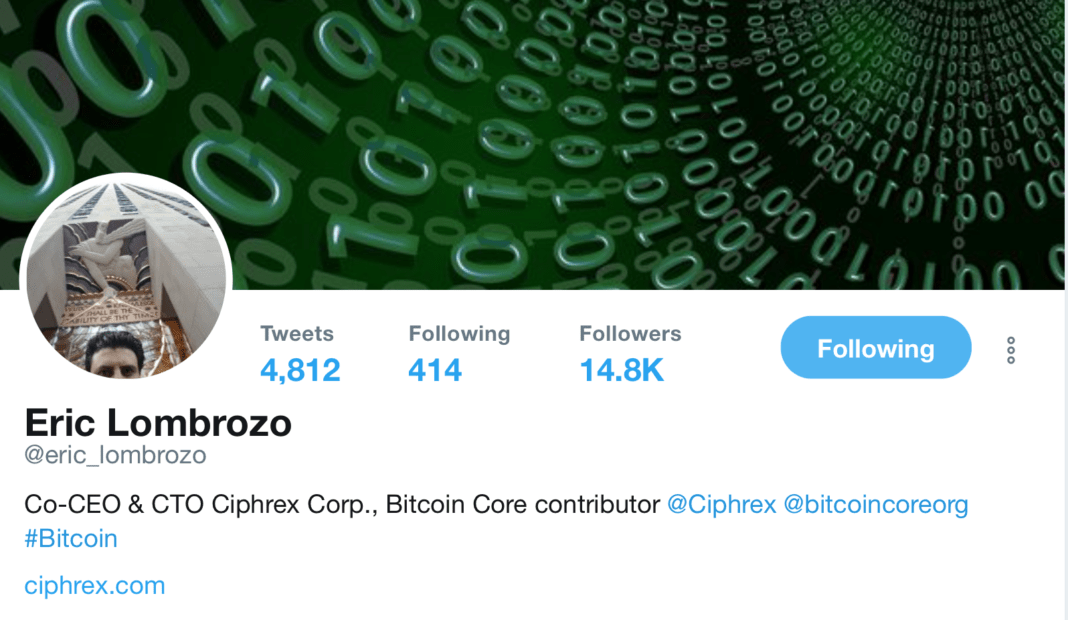 Eric's background lies in the field of software engineering and system analytics, in which he has over 20 years of experience. He has been contributing to the development of cryptocurrencies by creating various facilities where these payment media can be applied. Back in 2011, he worked on building Bitcoin ATM kiosks and the infrastructure for trading crypto. In 2013 he founded a project named CoinSurge that aimed to provide the point of sale integration services for cryptocurrencies. His current endeavor is Ciphrex Corp., a multi-sig wallet provider and pioneer in developing the decentralized consensus network technology including the peer-to-peer cryptographic transaction processing protocols, networks, and apps.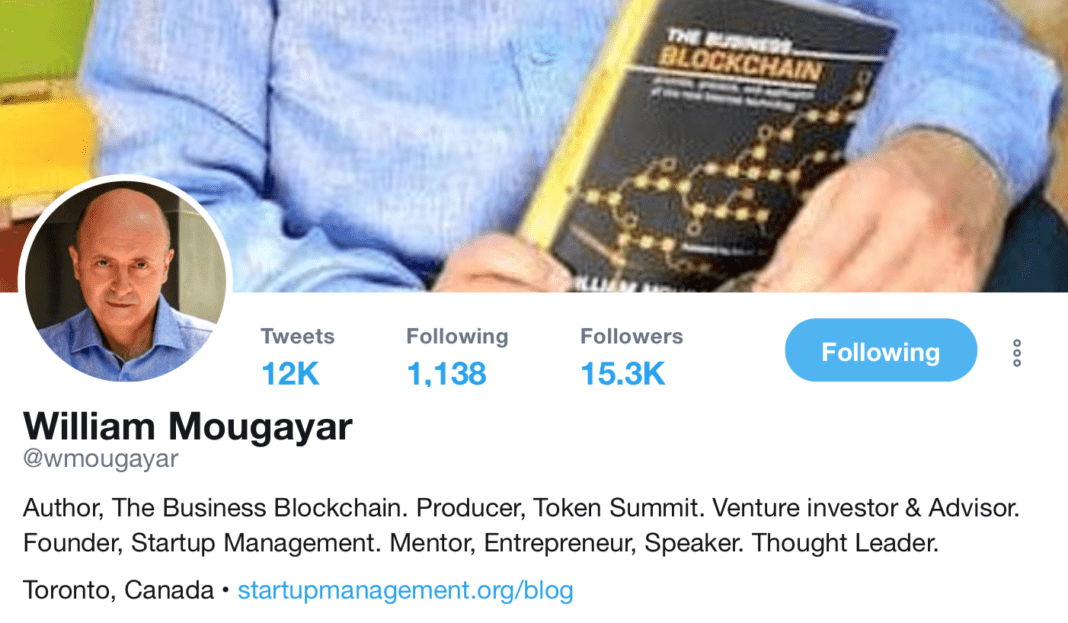 For 13 years William Mougayar worked for Hewlett-Packard as Systems Engineer, Sales Specialist, Sales Manager, Marketing Manager, Re-engineering Manager followed by several years of experience working on several technology-oriented projects. Four years ago he got into startup management joining crypto- and blockchain-related projects (OB1, Ethereum Foundation, Virtual Capital Ventures, CoinCenter) as advisor and partner. William shared his expertise in the blockchain technology in his book titled "The Business Blockchain".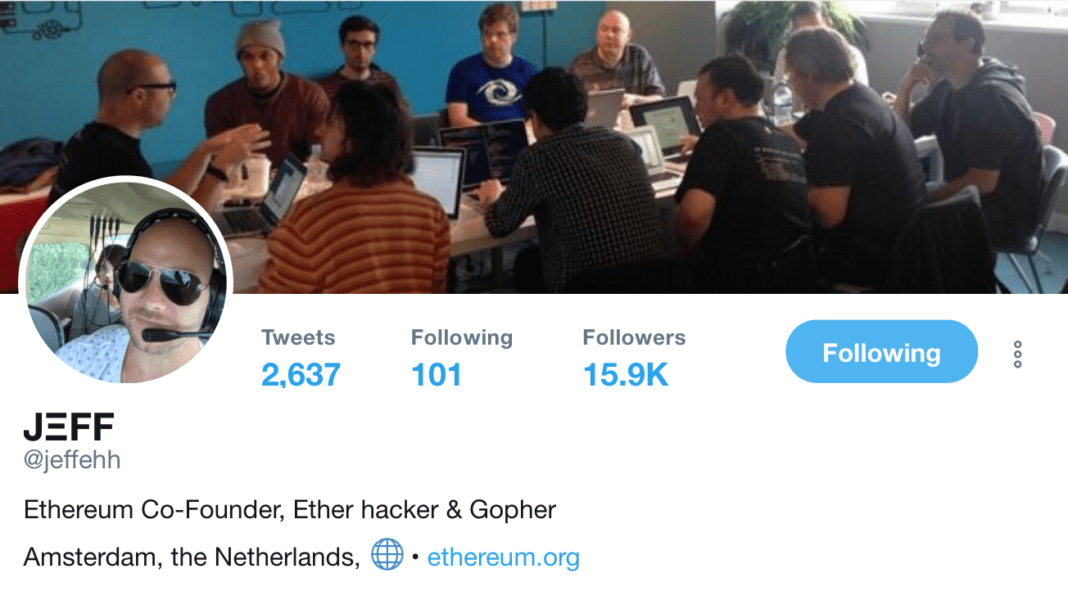 Jeffrey Wilcke is a programmer, co-founder and the lead GO developer at Ethereum Foundation.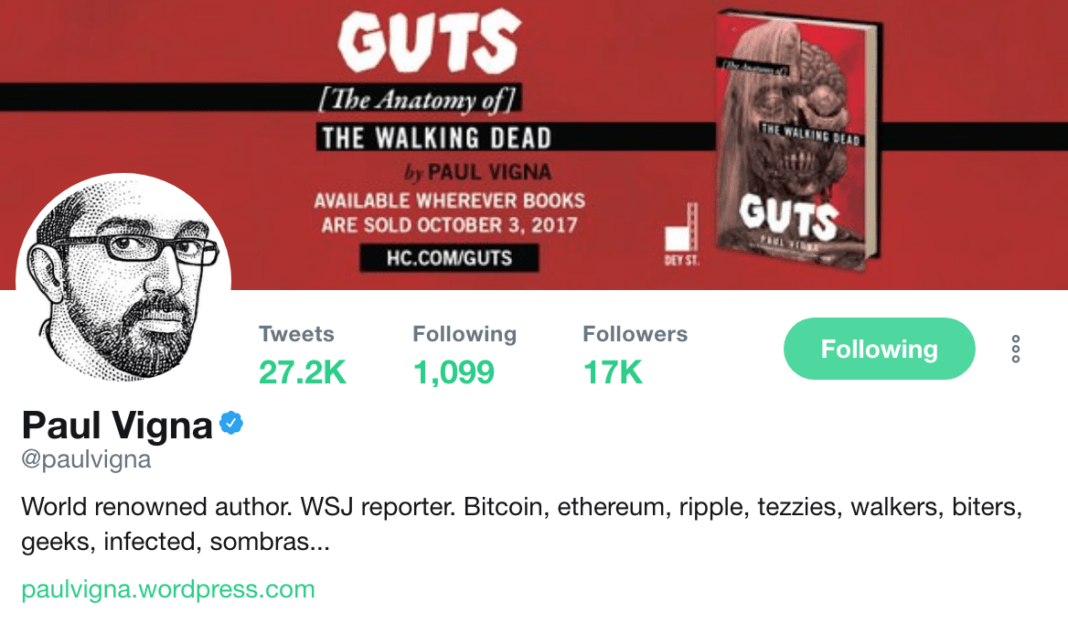 Paul Vigna is WSJ columnist, blogger and veteran business reporter who became known in the cryptocurrency community for publishing several books about crypto.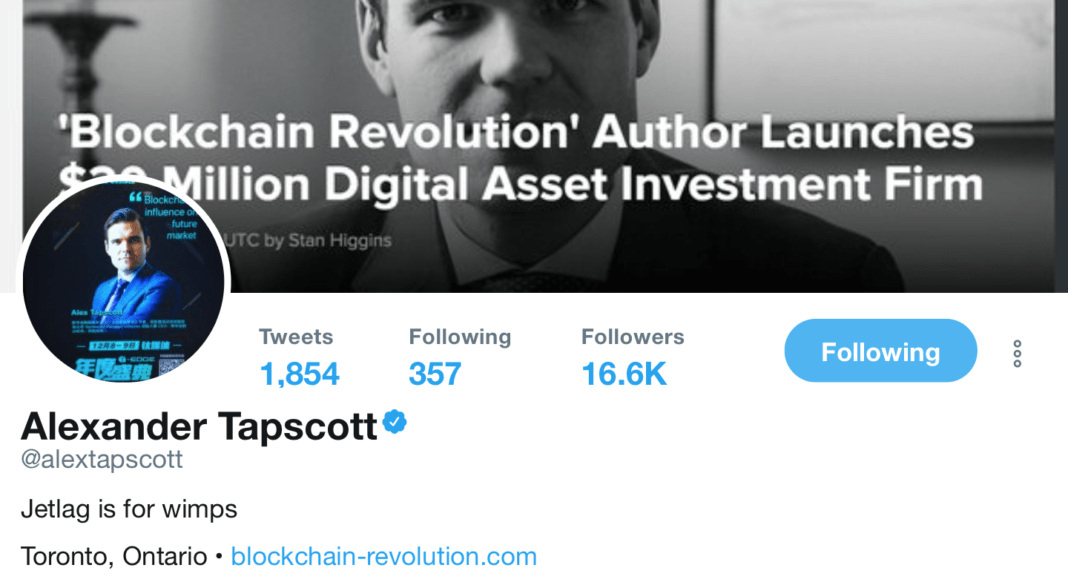 Alex Tapscott is CEO of NextBlock Global, a blockchain investment company based in Toronto, and Founding Member at International Monetary Fund High-Level Advisory FinTech Group in Washington D. C. Together with his father Don Tapscott, Alex wrote the Blockchain Revolution book.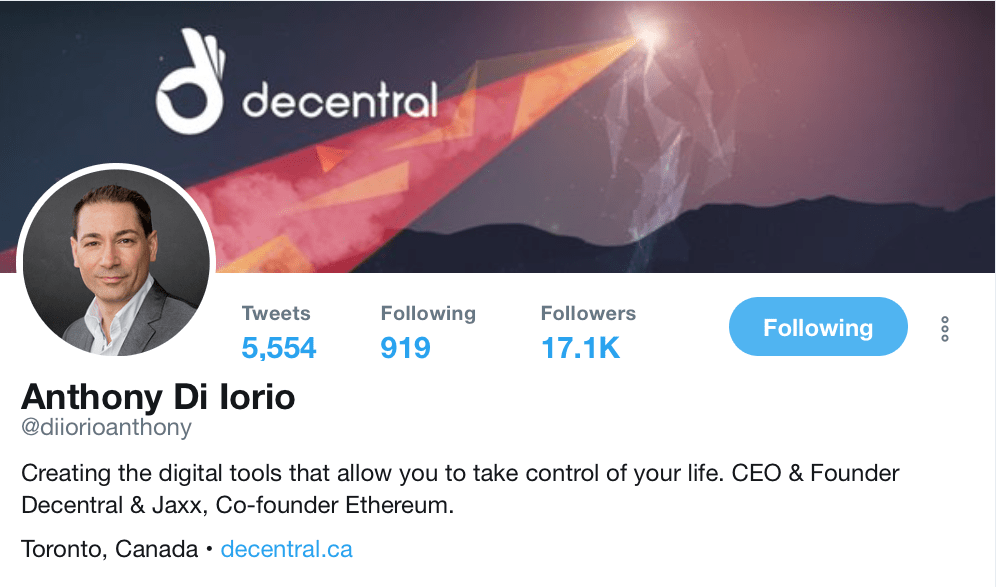 Anthony has been investing in cryptocurrencies and blockchain companies since 2012 yielding 2000x returns. Since 2012, Di Iorio was frequent host and speaker at hundreds of tech events. He organized the first Canadian Bitcoin Expo in 2014 at the Metro Toronto Convention Center and DEC_TECH events at MaRS Discovery District. On top of that, Anthony is a lecturer at the University of Nicosia's Master's program in Digital Currency, and advisor at MaRS Fintech Cluster, member of the Bitcoin Speakers Bureau for the Bitcoin Foundation and the Satoshi Roundtable.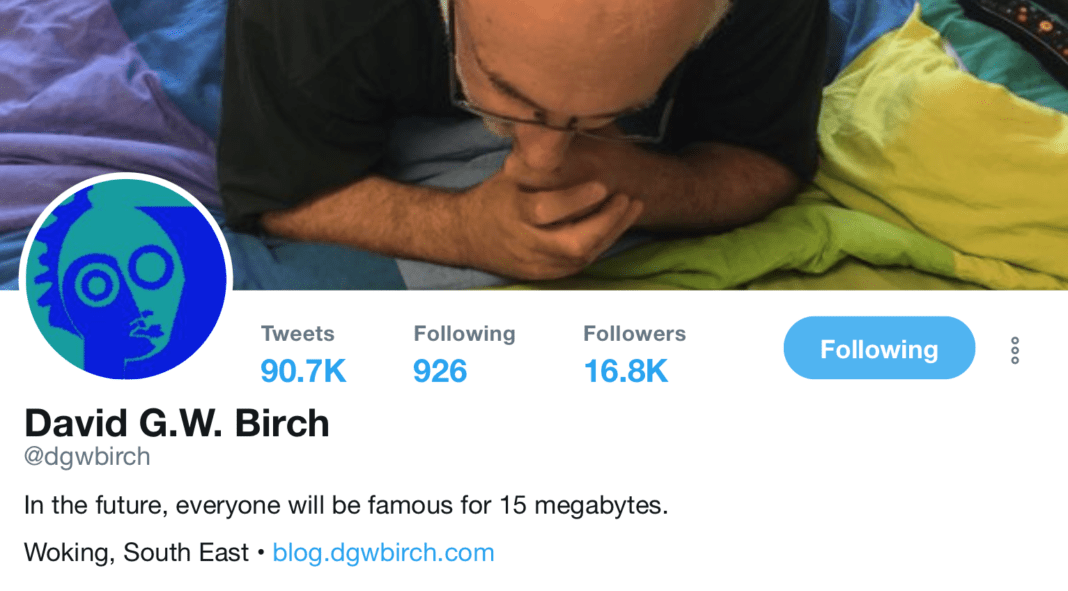 David is advisor and commentator on digital financial services and the blockchain, public speaker and blogger. Above that, he is one of the founders of Consult Hyperion and author of "Before Babylon, Beyond Bitcoin".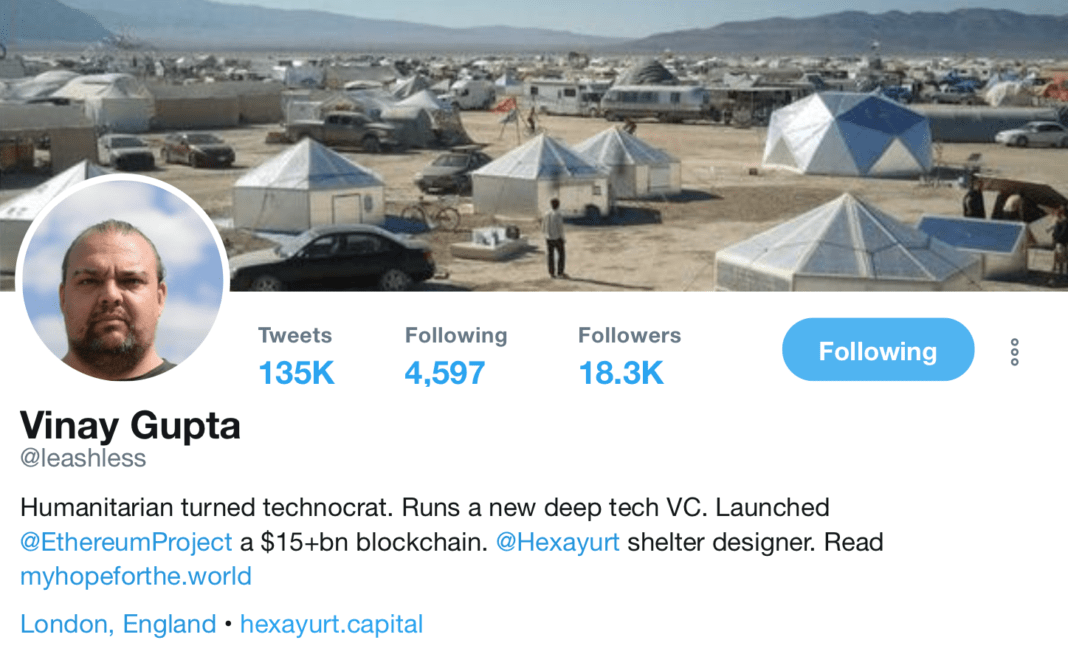 Vinay is one of the world's leading thinkers on infrastructure theory who analyzes the state failure solutions and develops the ways to manage the global system risks attempting to eliminate the poverty, the development, and the environmental crises.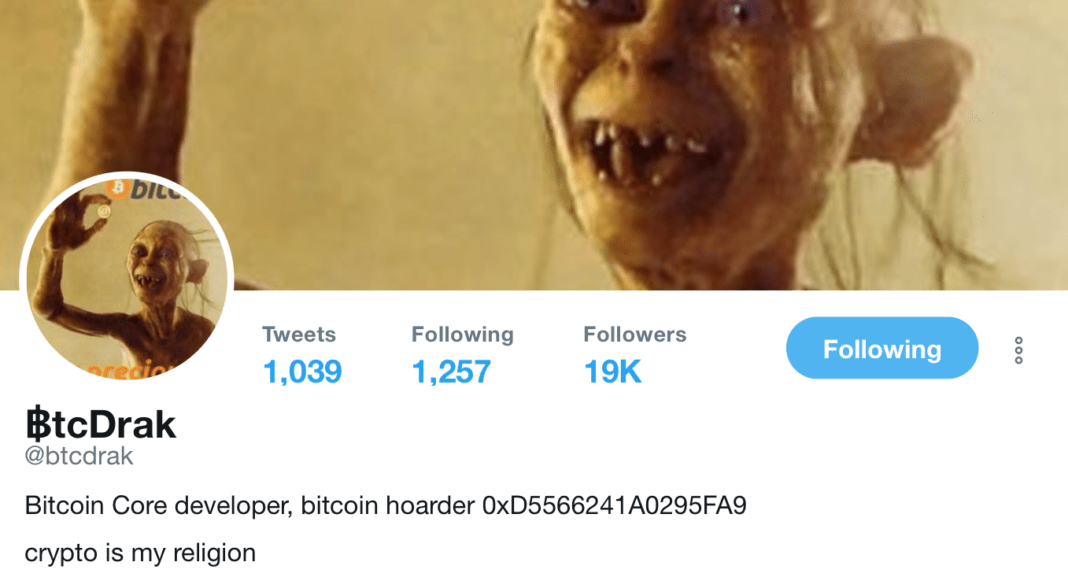 ฿tcDrak is Bitcoin evangelist and hoarder, as well as Angel investor.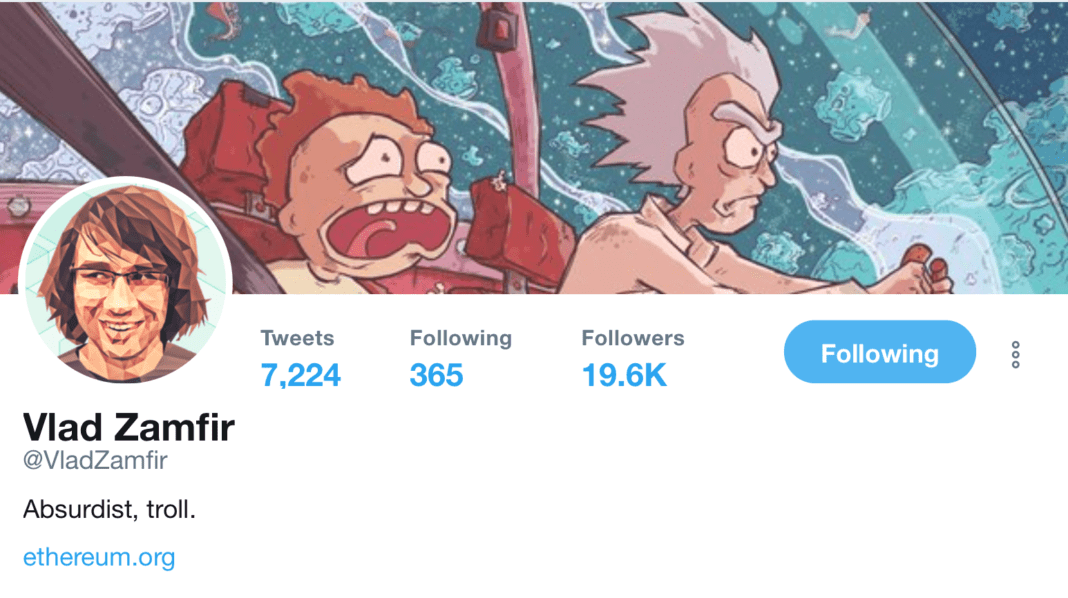 Vlad is a researcher of crypto-economics, the proof-of-stake, and the blockchain at Ethereum, with a background in software architecture and analytics.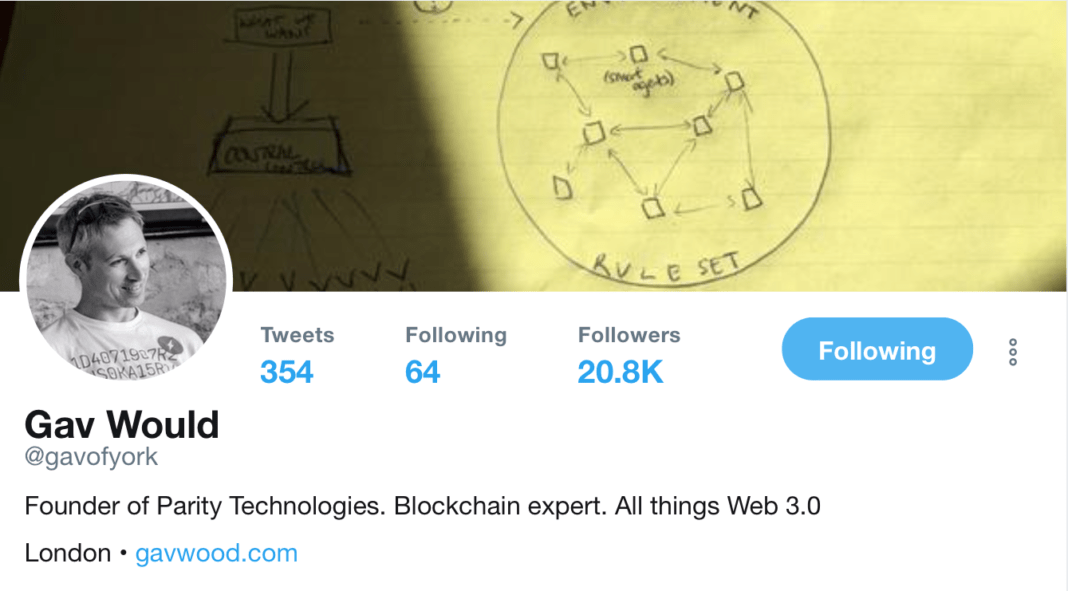 Gavin Wood is "free-trust technologist" as he calls himself, and one of the co-founders of Ethereum who had little interest in the cryptocurrencies in the very beginning, but re-discovered the technology in 2013. He coded the 1st implementation of Ethereum, the Solidity contract languages, wrote the Ethereum yellow paper and contributed to the project as CTO. In 2016 Gavin started a project named Parity Technologies, which is an Ethereum client, or, in other words, a browser facilitating the interaction with the Ethereum network.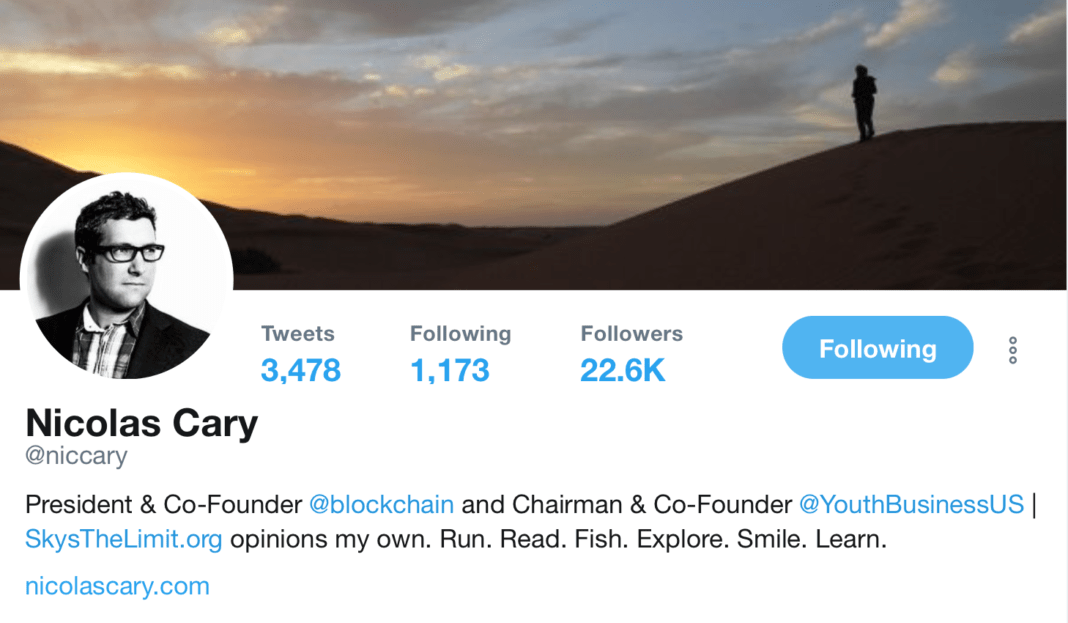 Nicolas Cary is a strong believer in the goodness that the blockchain technology can bring into society. He is a talented businessman and philanthropist who was nicknamed the "European Digital Leader of the Year" in 2015 by ICT Spring. Apart from managing Blockchain.info, the biggest Bitcoin wallet provider, and the blockchain explorer, Nicolas co-founded Sky's The Limit, a non-profit business initiative supporting the young entrepreneurs.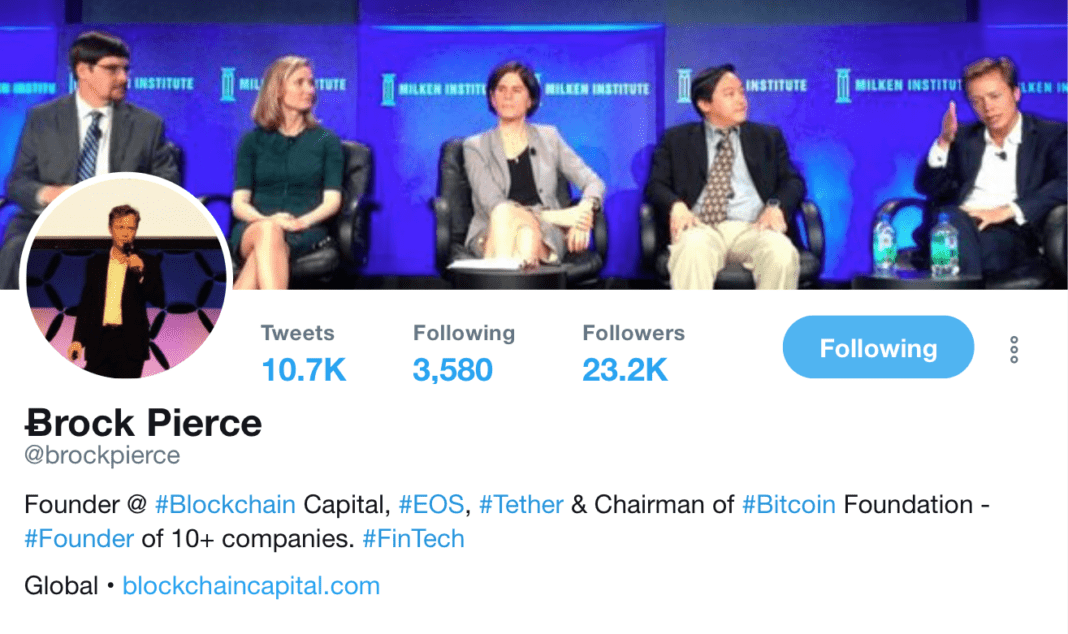 Entrepreneur and venture capitalist, the early investor in Bitcoin and one of the largest investors in the Ethereum crowdsale, Chairman of the Bitcoin Foundation, co-founder of Blockchain Capital, co-founder and Head of Strategy at Block.one, founding board member of Mastercoin (Omni), and an advisor to Bancor and BitGo. Above that, Brock is the founder of ZAM, one of the world's largest media properties for gamers; IGE, the pioneer of digital currency in online games.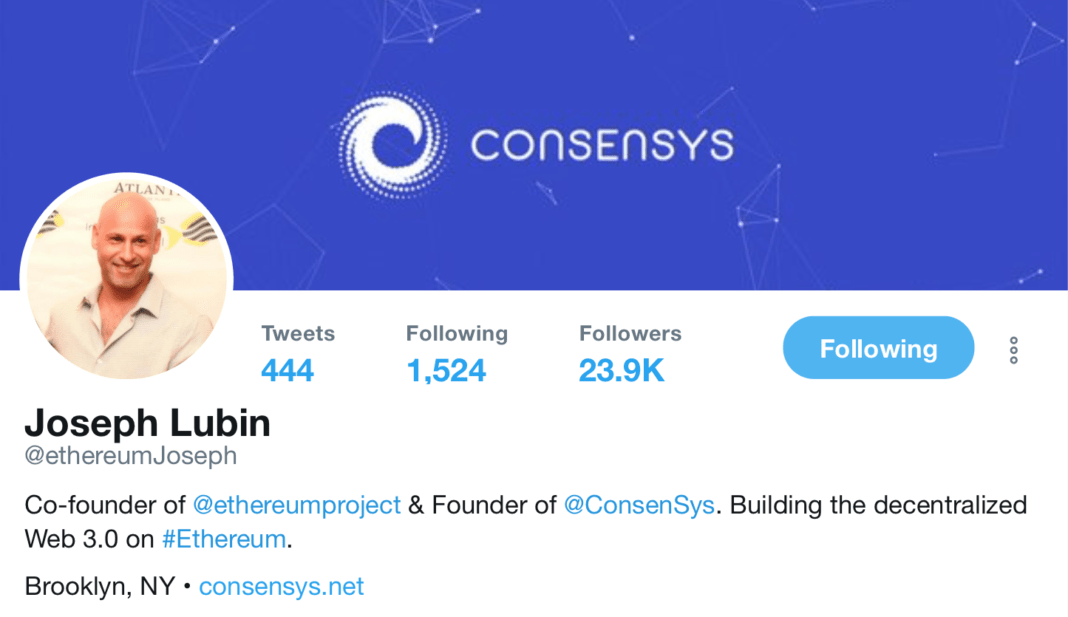 Joseph Lubin is known as a successful entrepreneur who joined EthSuisse in 2014 as COO and as a founder of a company that develops applications and utilities for the next-generation decentralized web, named ConsenSys.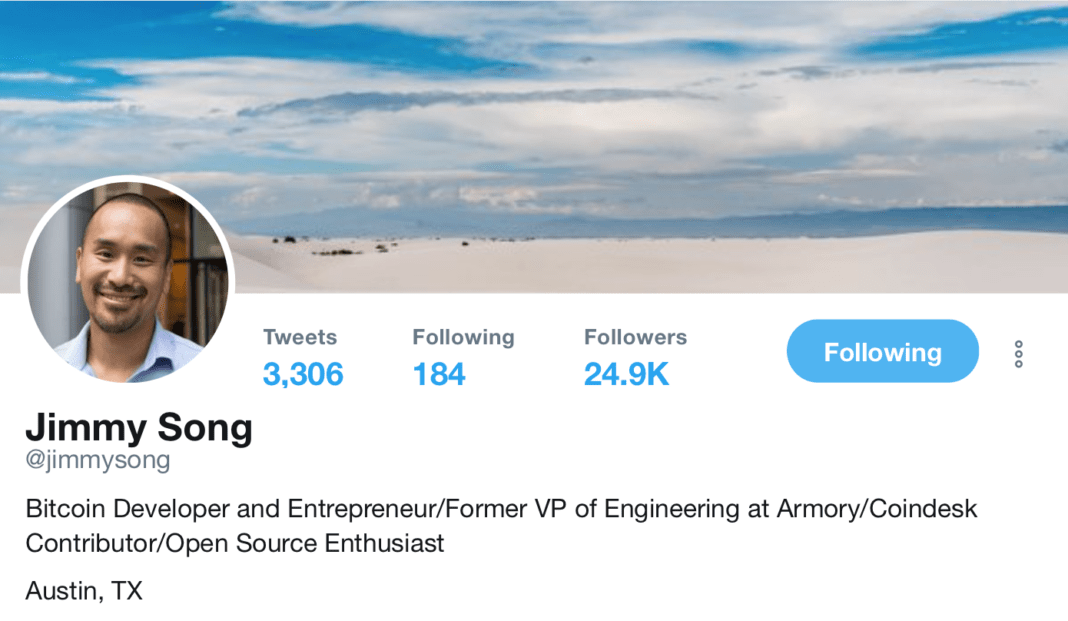 Jimmy Song is the full-stack developer, manager, Bitcoin early adopter, and currently, instructor at Programming Blockchain.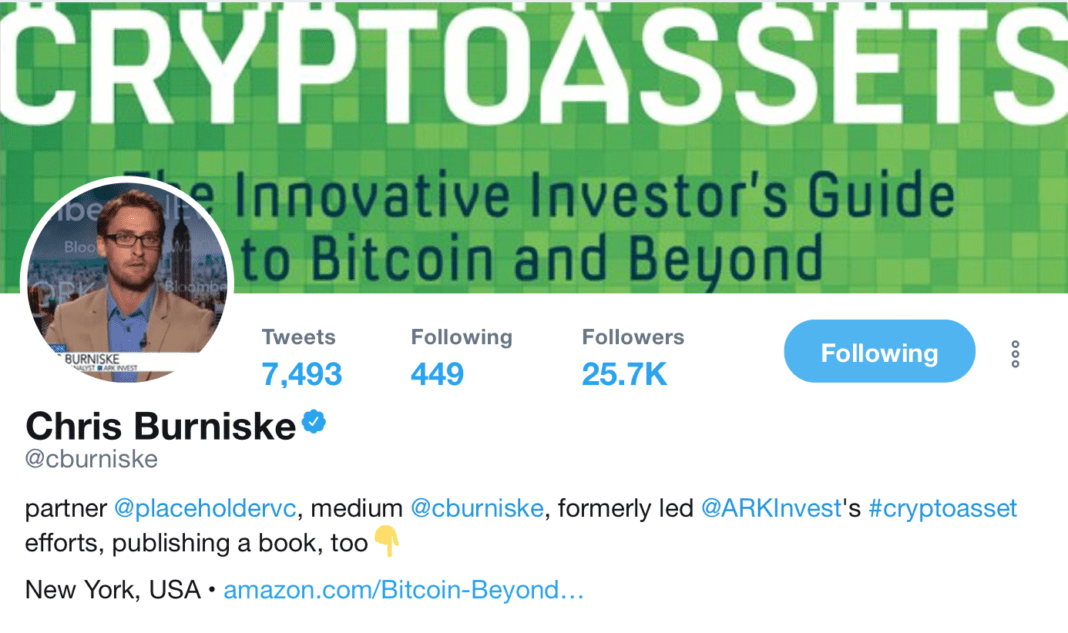 Chris has a high-level of expertise in big data, cloud computing, cybersecurity, bitcoin, and the blockchain technology.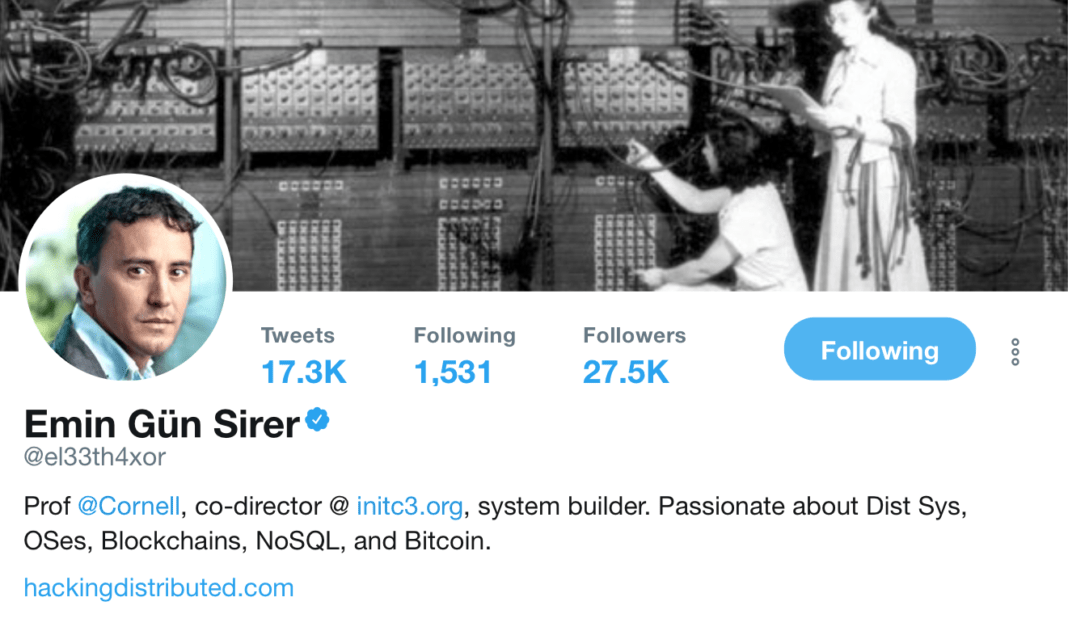 Emin is an associate professor, blogger, and co-Director, Initiative for Cryptocurrencies and Smart Contracts at the Computer Science Department of the Cornell University.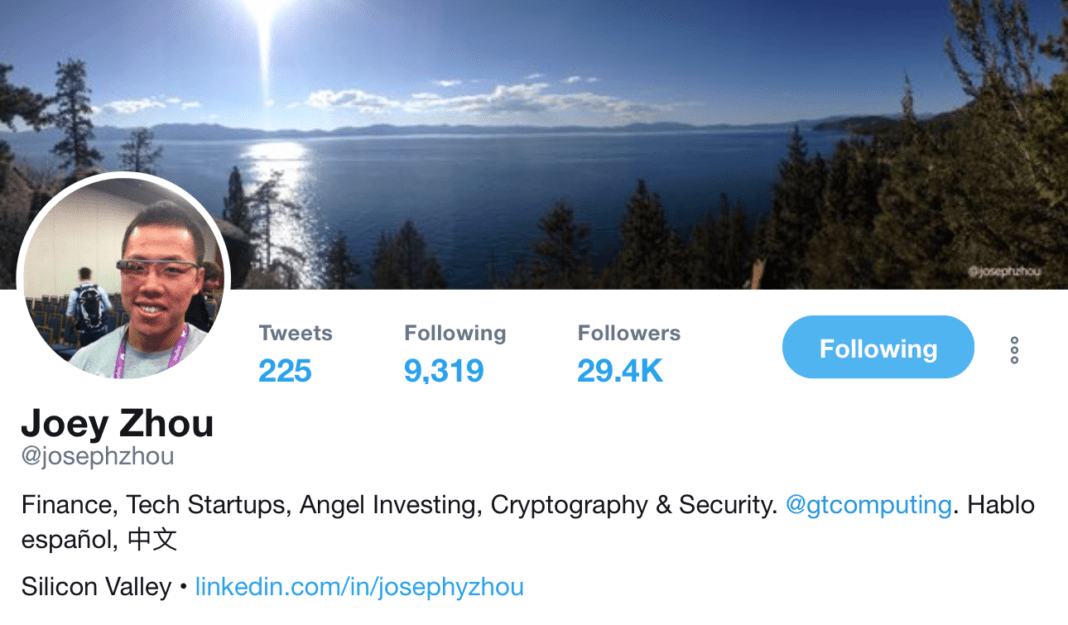 Joey Zhou is Engineer, Founder and Angel Investor who wrote the first node implementation of Ethereum, contributed to geth, go-ethereum, cpp-ethereum. At the moment he is managing partner at Cyborgenic.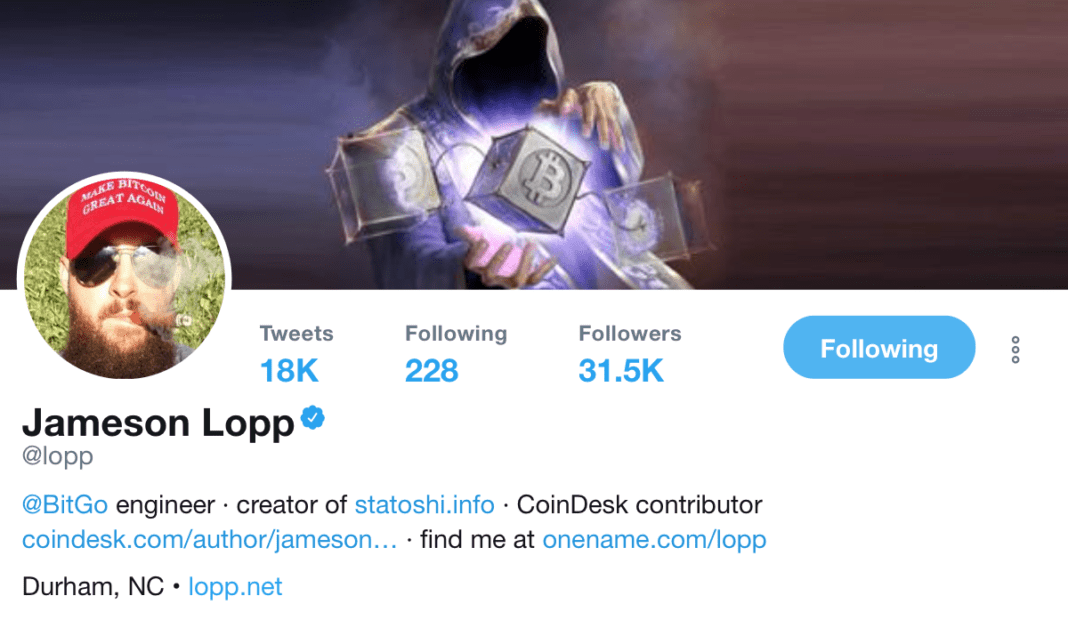 Jameson Lopp is the Bitcoin Core developer known as the creator of the Statoshi fork.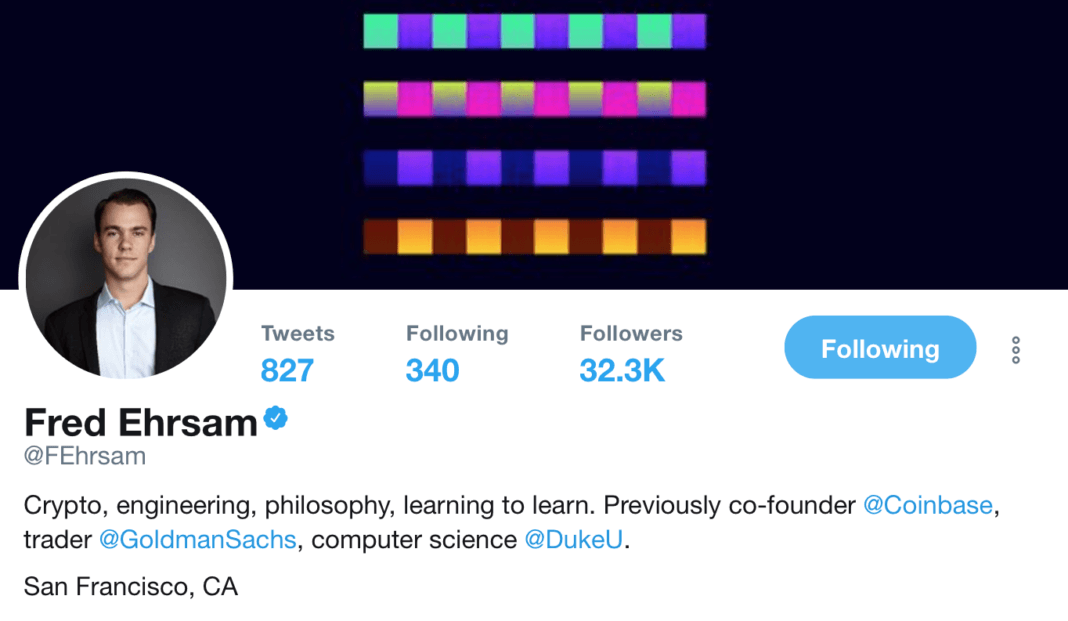 Fred Ehrsam is a blogger, public speaker and, for the time being, advisor at Polychain Capital, a cryptocurrency hedge fund.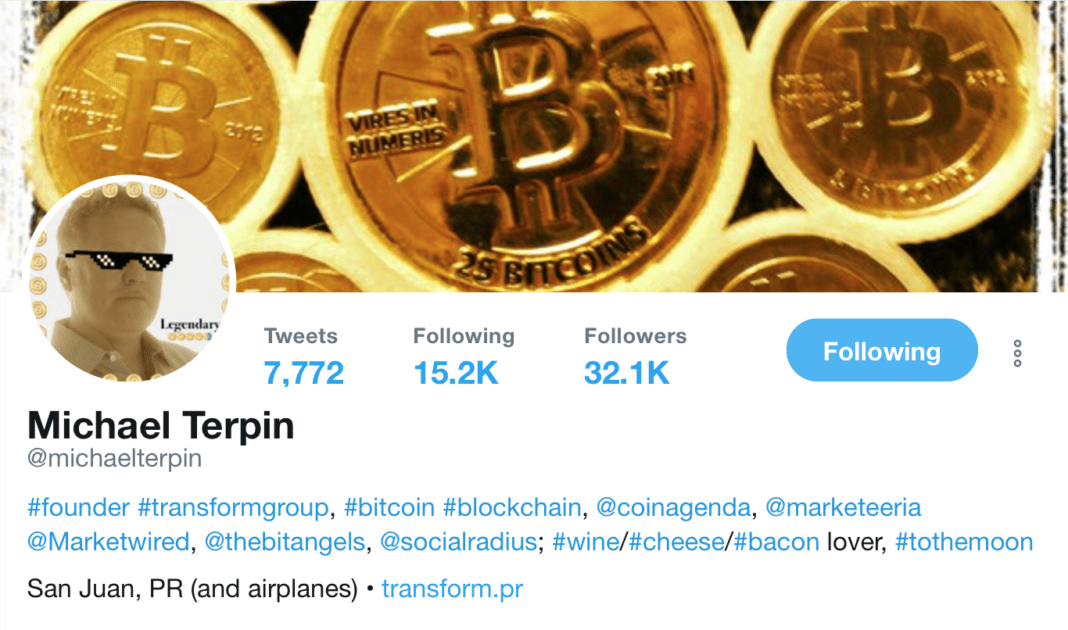 Michael is widely-known as advisor and investor in technology startups. He runs Transform Group, the blockchain and ICO PR and advisory services company that helped to promote 40 ICOs.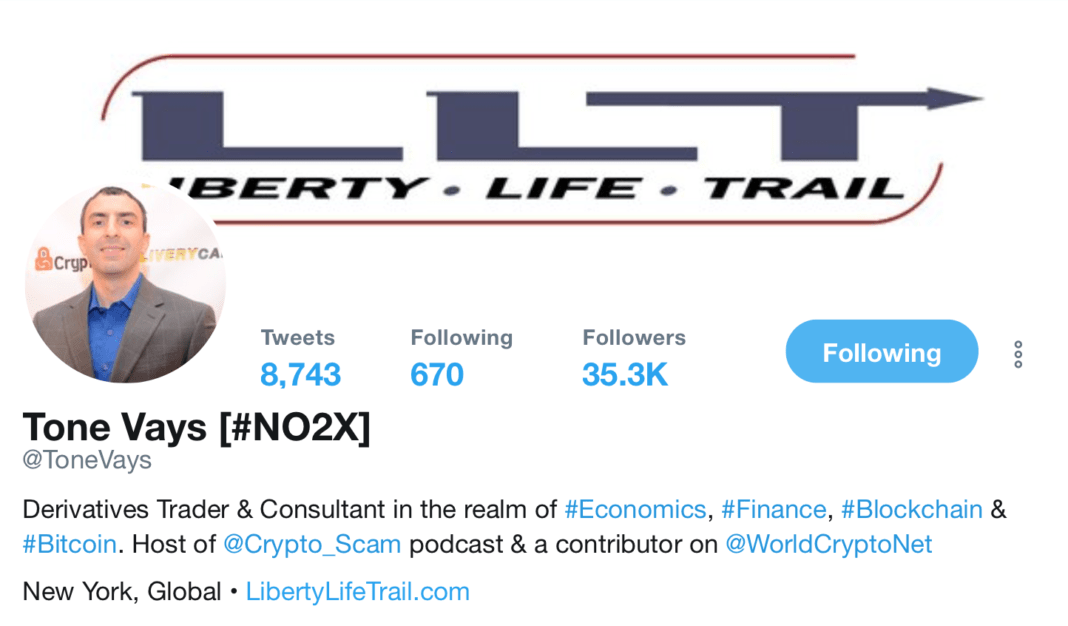 Tone is blockchain consultant and researcher with the background in finance analytics, who has been contributing to a number of the cryptocurrency- and the blockchain-related projects. Three years ago he launched the website LibertyLifeTrail.com focused on defining the legitimate projects in the Crypto/Blockchain space from scams.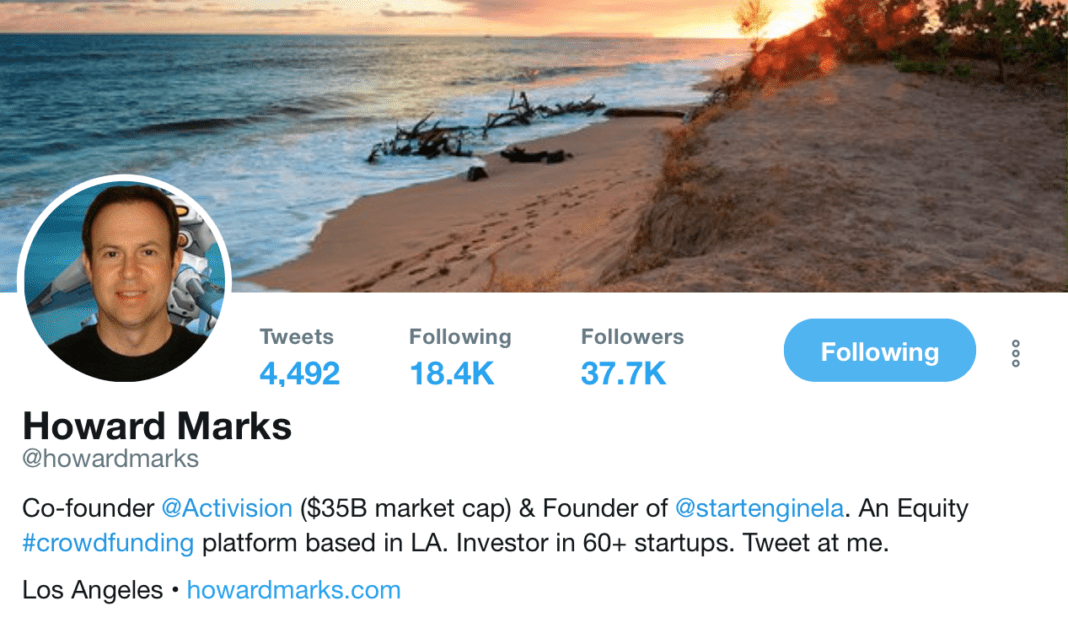 Howard Marks is entrepreneur focused on content and technology, video and online gaming industries, in particular. He is executive chairman and co-founder at StartEngine and Activision/Blizzard.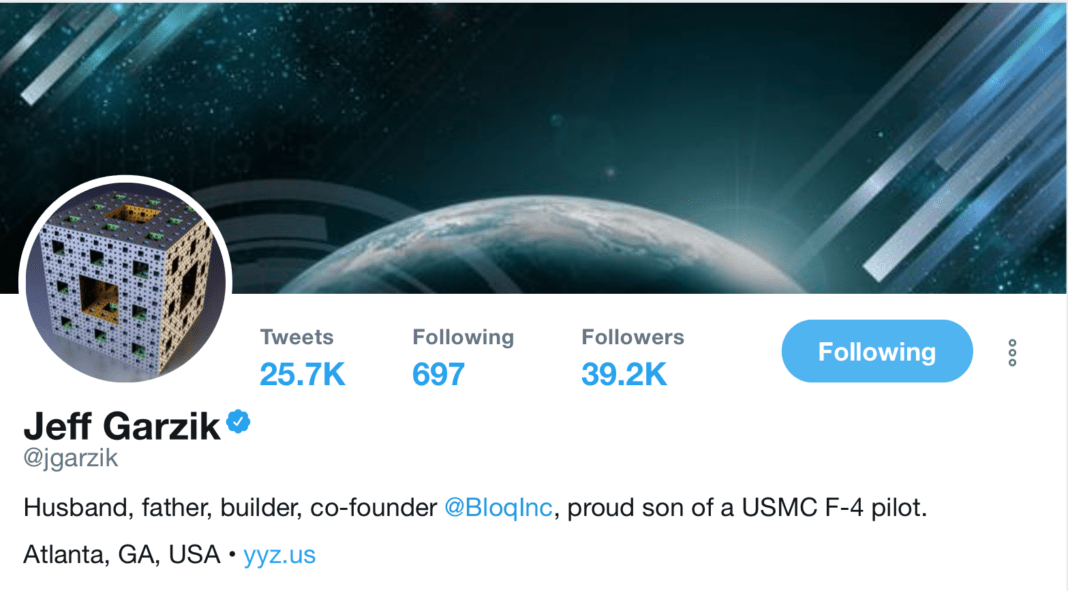 Jeff is futurist, author, software engineer, bitcoin core developer, Linux kernel engineer, and cloud computing hacker. He co-founded Bloq and served the projects such as CoinCenter, BitFury, BitPay, Chain, Netki, WayPaver Labs, etc. as developer and advisor.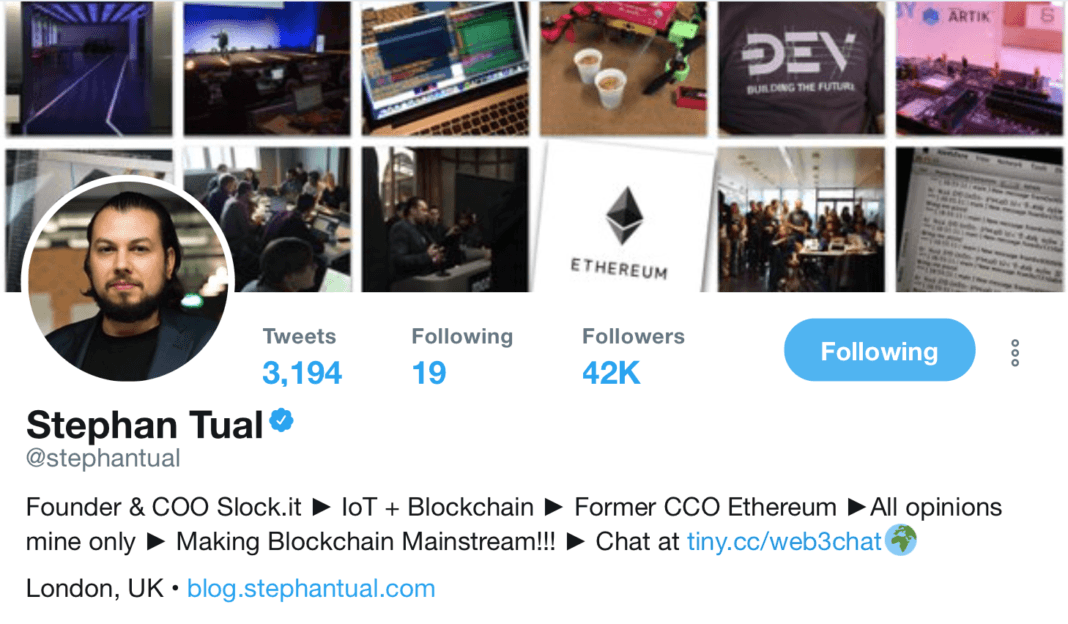 Stephan is blockchain expert in smart contracts, smart property, and their decentralized applications, and blogger with 20 years of enterprise IT experience. He is now working at Slock.it, a project at the intersection of the IoT and blockchain aiming to address security, identity, coordination and the privacy of devices.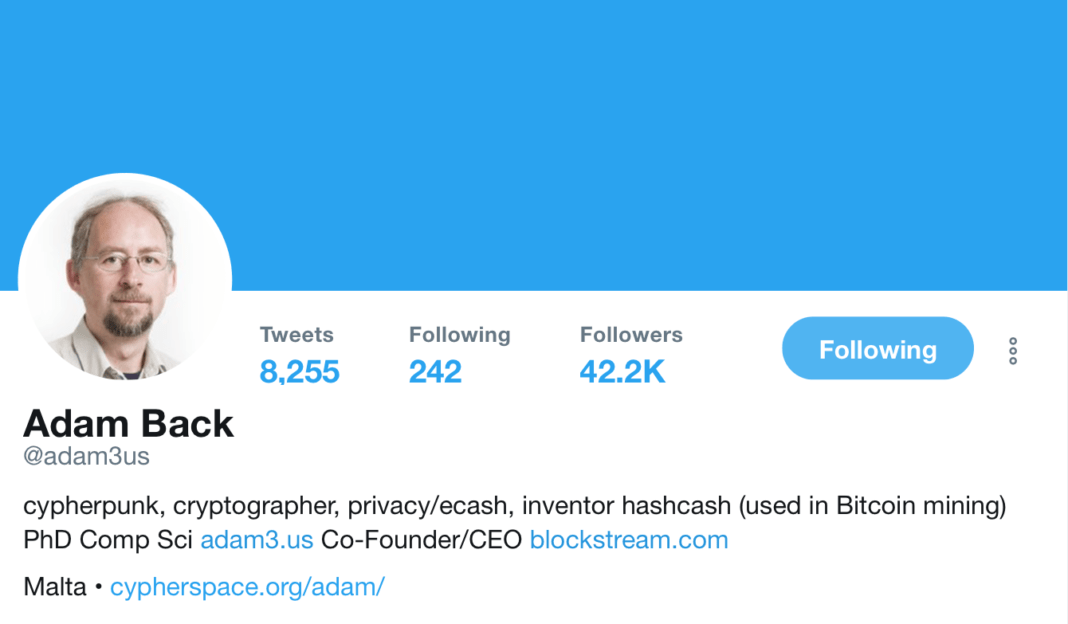 Adam is cryptography consultant and hacker who invented Hashcash, the proof-of-work algorithm used for decentralized mining in Bitcoin back in the 1990s. He worked as e-cash consultant at Nokia and Credentica (acquired by Microsoft). Most recently, he has been working as a consultant in Cypherspace Internet Security, as applied cryptographer and Bitcoin consultant. He is also co-founder of Blockstream.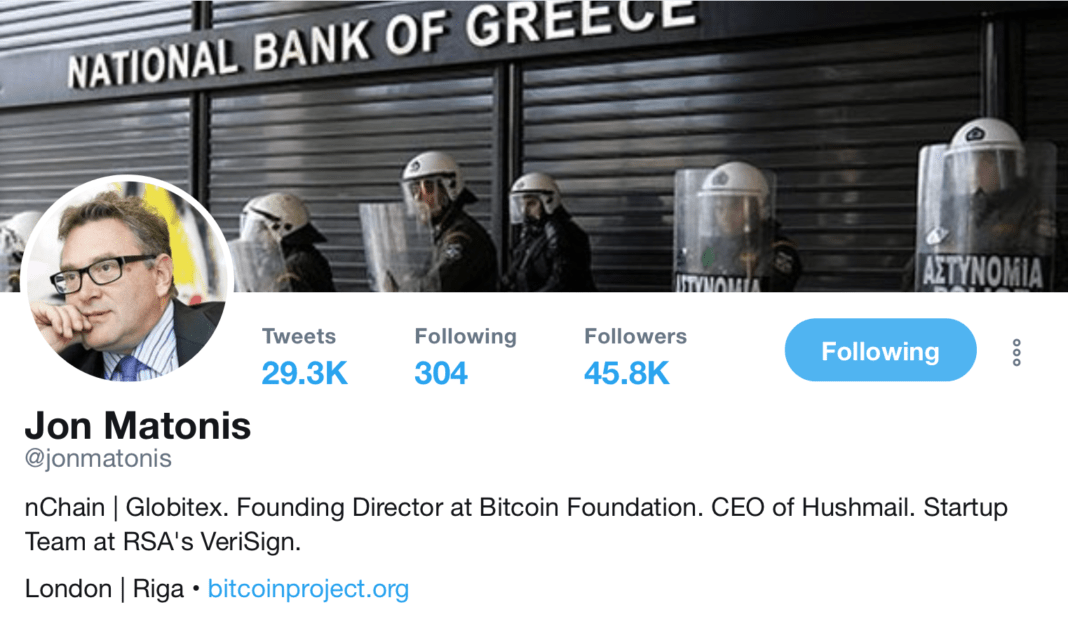 Jon Matonis is economist and e-Money researcher focused on expanding the circulation of nonpolitical digital currencies, Jon has joined several companies in the Bitcoin, the Blockchain, mobile payments, and gaming sectors as an independent board director.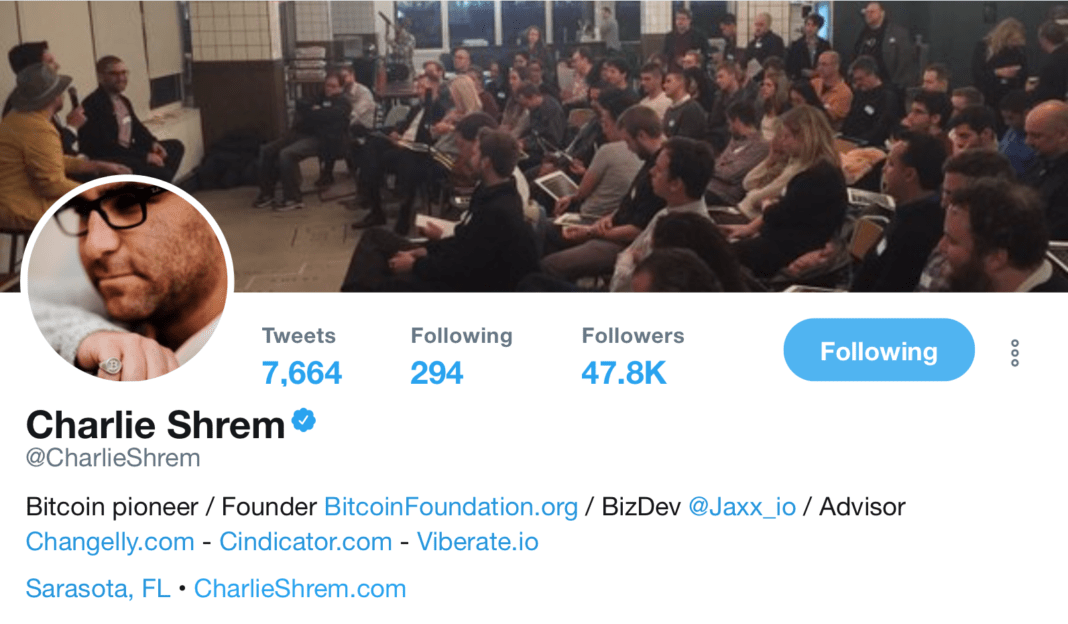 Charlie is an entrepreneur, Bitcoin advocate, and evangelist who was sentenced to 2 years in 2014 for commitment to an unlicensed money-transmitting business featured on SilkRoad. He was released in 2016 and joined Jaxx, Changelly, and Decentral soon after.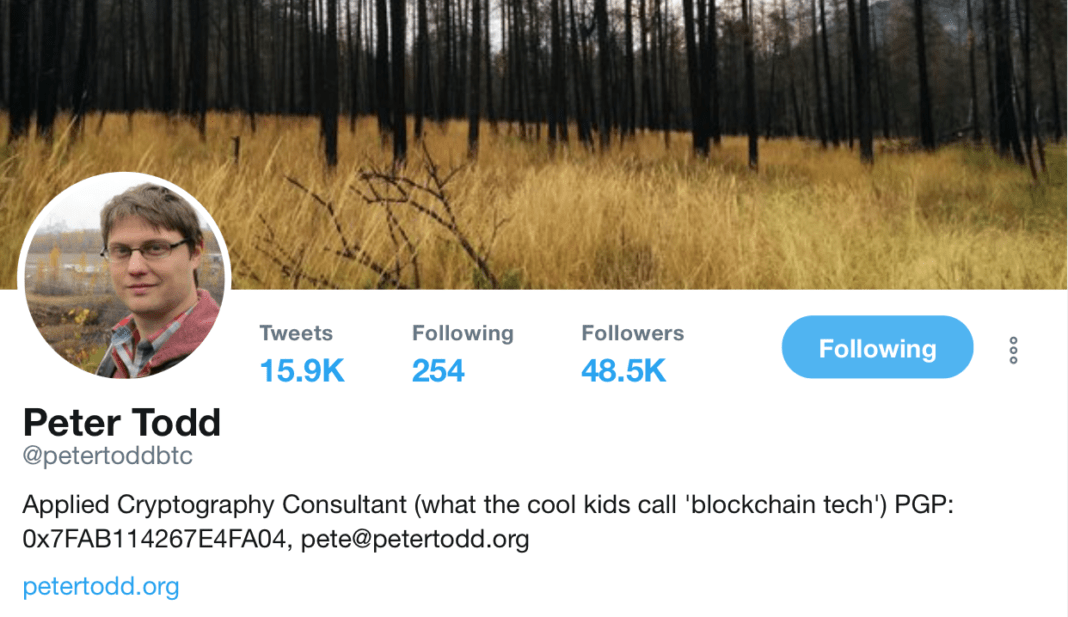 Bitcoin developer involved into the Bitcoin-related startups, namely Coinkite and DarkWallet.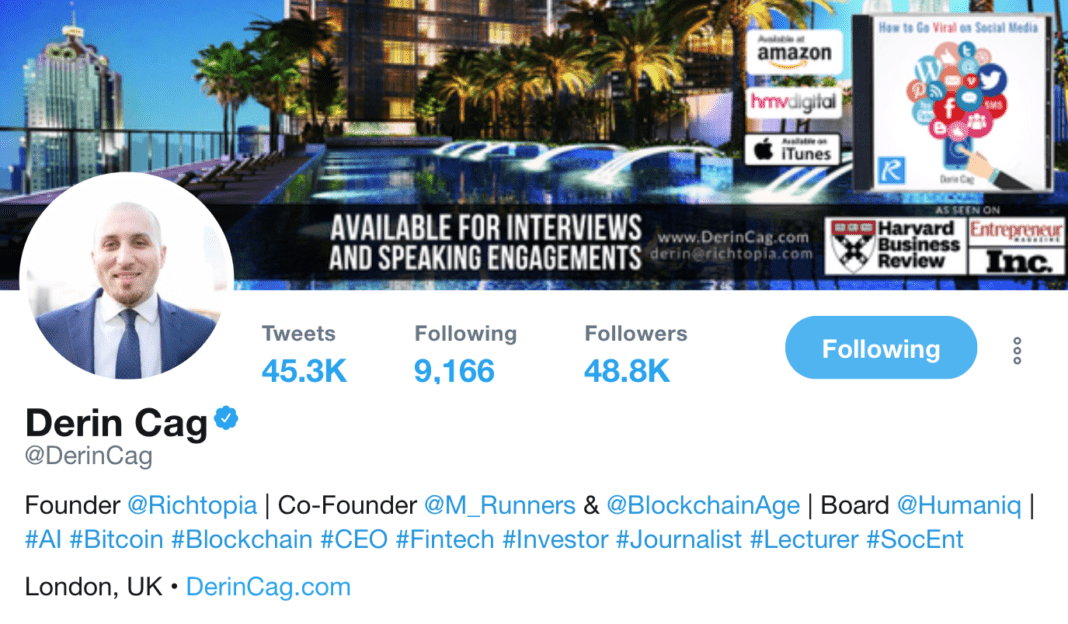 Derin is a founder of Richtopia, the online business magazine, and blog written by the thought-leaders and the top influencers, and lecturer of a Sup de Pub (Groupe INSEEC) postgraduate (MA) course on Digital Marketing Studies in London.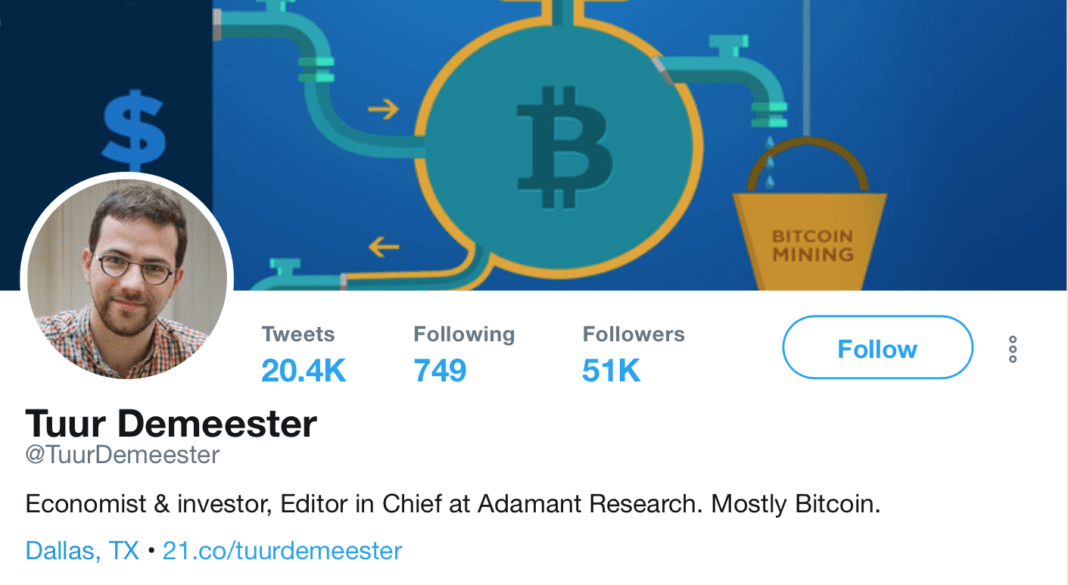 As an editor-in-Chief of Adamant Research, Tuur focuses on global macro investment opportunities with the emphasis on Bitcoin and the blockchain technology.  
Tim is Harvard Business School alumni and venture capital billionaire investor (into Baidu Inc., Tesla Inc. Skype, Tezos ICO, etc.) who purchased nearly 30,000 bitcoins in 2014 seized by the US Marshals service and auctioned to the public accumulating $19 M at the time. In 2015 he wagered about $400,000 (approx. 2000 bitcoins worth $200 each back then).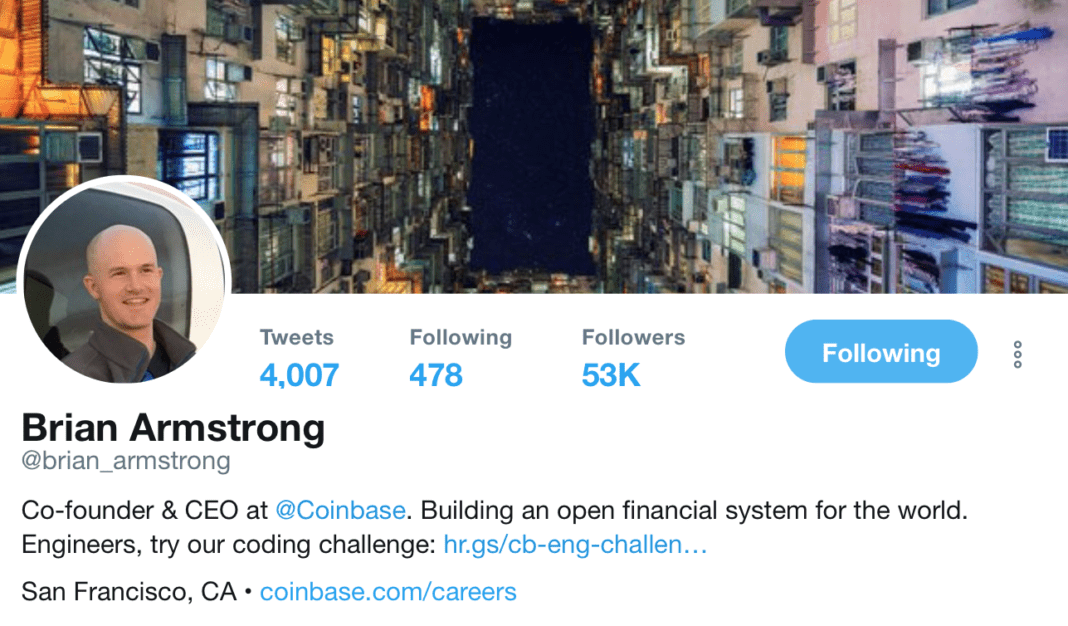 Brian is former team lead at IBM, the former consultant in terms of enterprise risk management at Deloitte & Touche, former software engineer at Airbnb. Currently blogger on Medium, CEO, and co-founder at Coinbase.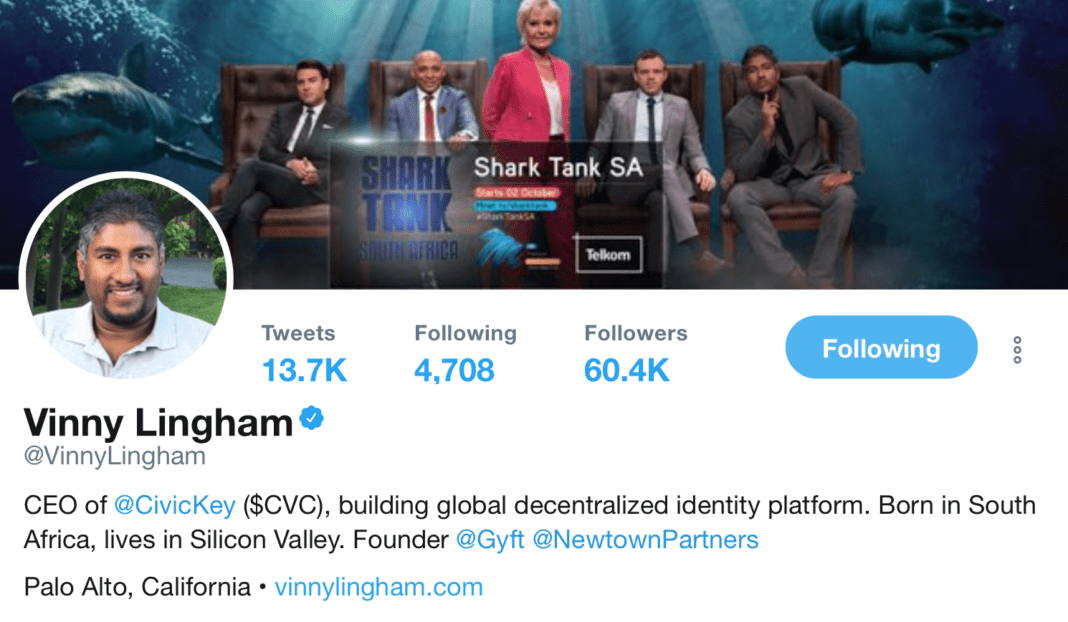 Vinny is the entrepreneur, board member of Bitcoin Foundation and founder of Civic, a startup that provides identity theft protection on the blockchain having raised over $33M USD in ICO in June 2017. Recently, Civic provided the encrypted login functionality to WikiHow.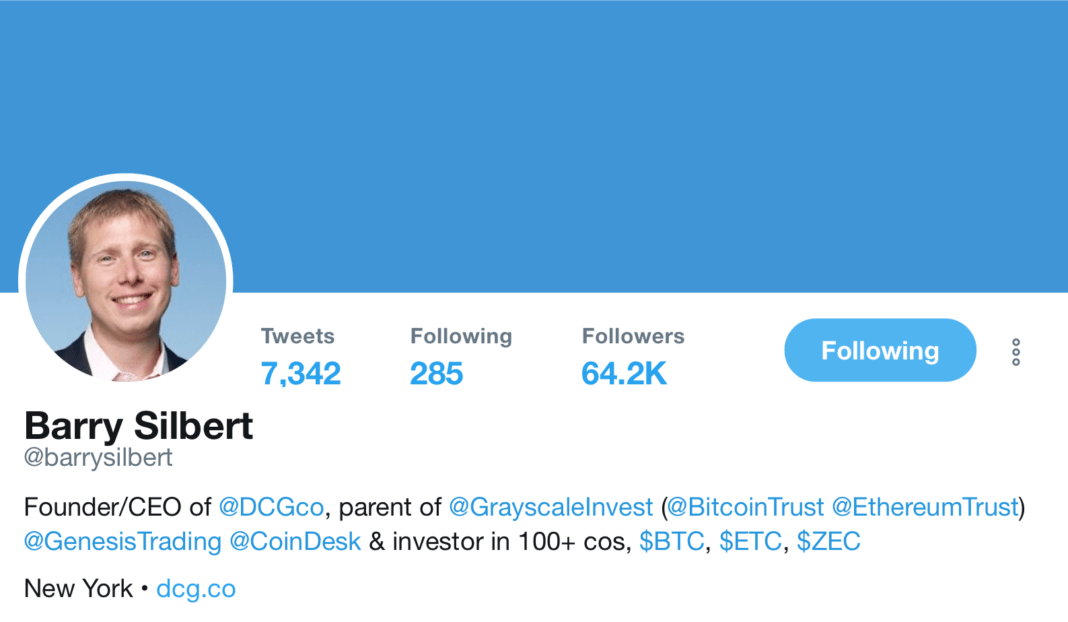 Barry Silbert is known as the founder of Grayscale, the Bitcoin and the Ethereum Investment Trust.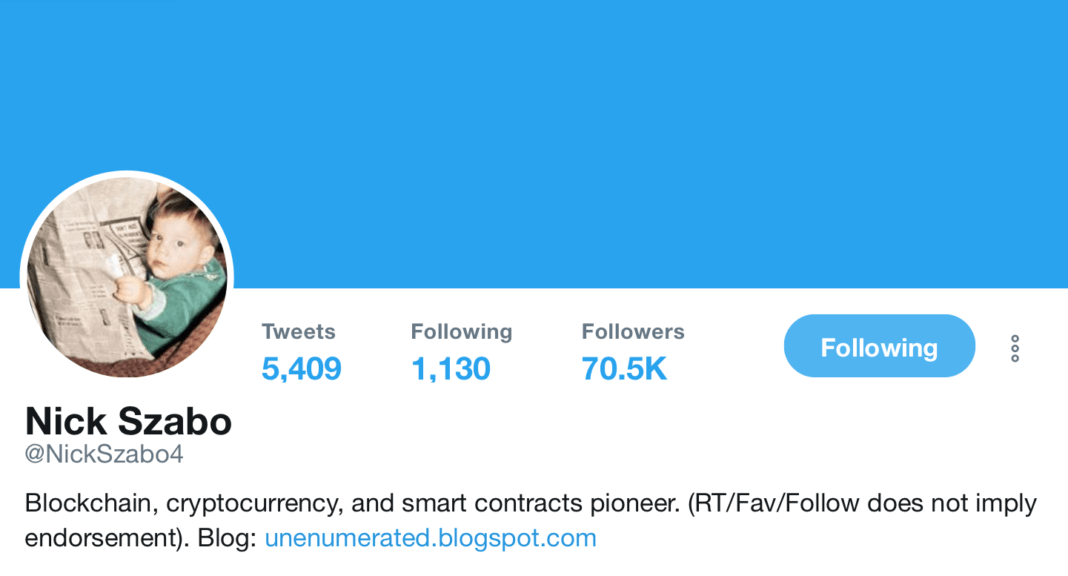 Nick Szabo is a computer scientist, scholar, and cryptographer who invented the term "smart contracts" and created the precursor of Bitcoin, named BitGold.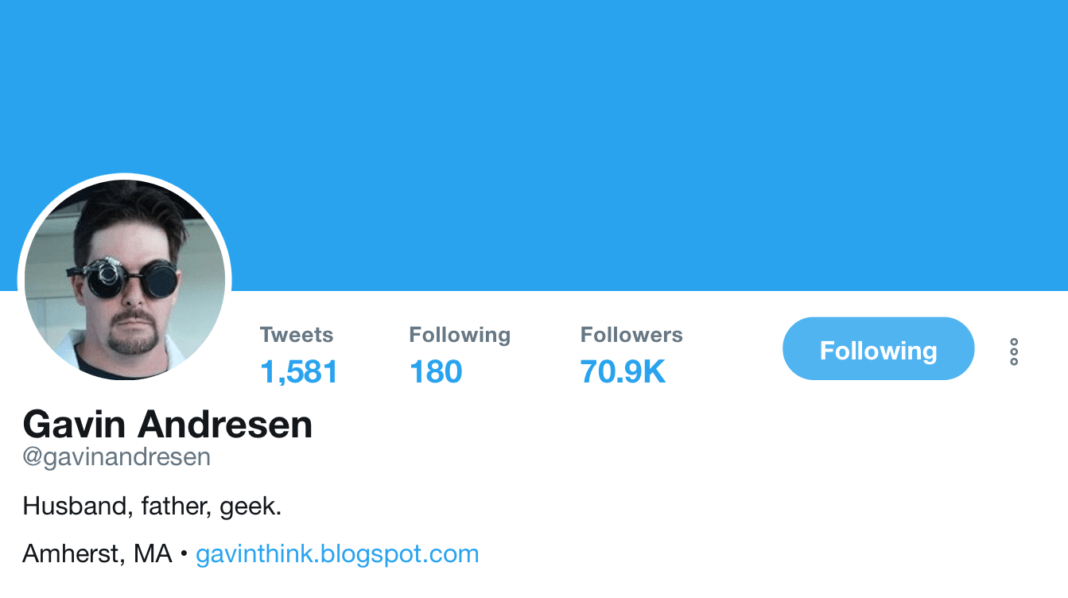 Gavin is chief scientist at Bitcoin Foundation specializing in WebTech, 3D Graphics. He is the former lead core Bitcoin developer at TruCoin.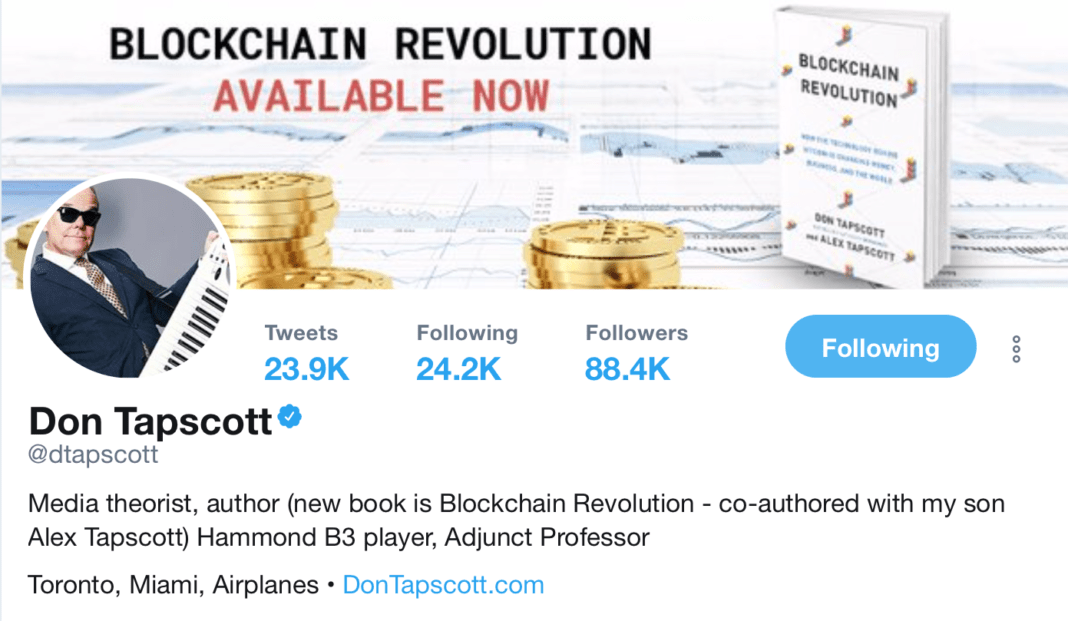 Don Tapscott is Co-founder and Executive Director at Blockchain Research Institute who has authored over 15 books about technology, management, business, and most recently, Bitcoin and the blockchain. The Blockchain Research Institute is developing 40 projects delving into the possibilities of the blockchain, its use-cases, the implementation challenges and the organizational transformations.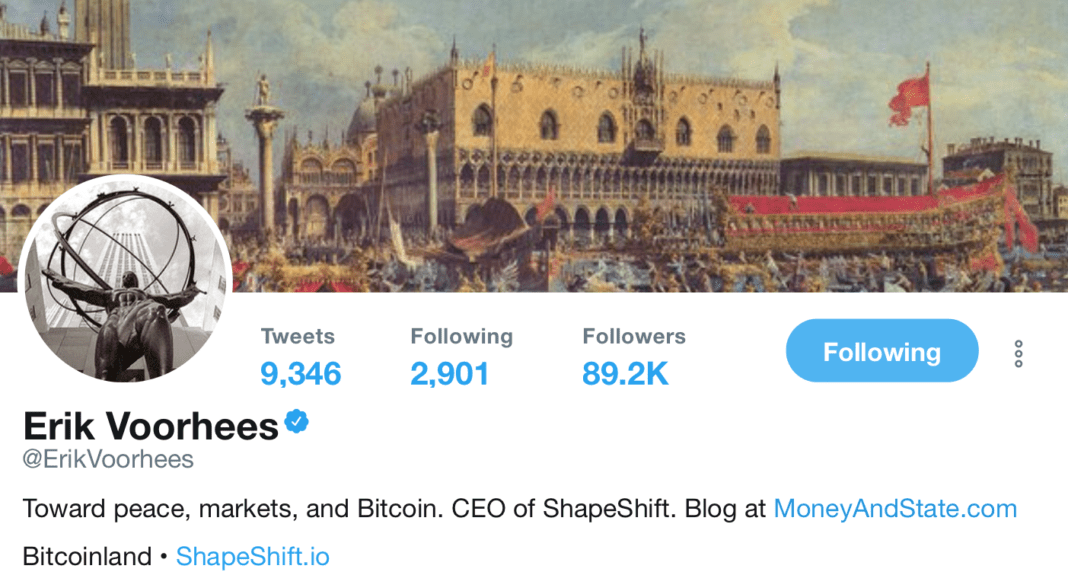 Bitcoin advocate and entrepreneur, a former contributor to Coinapult, BitInstant (defunct) and SatoshiDICE, helping to increase the worldwide traction of Bitcoin with the later one.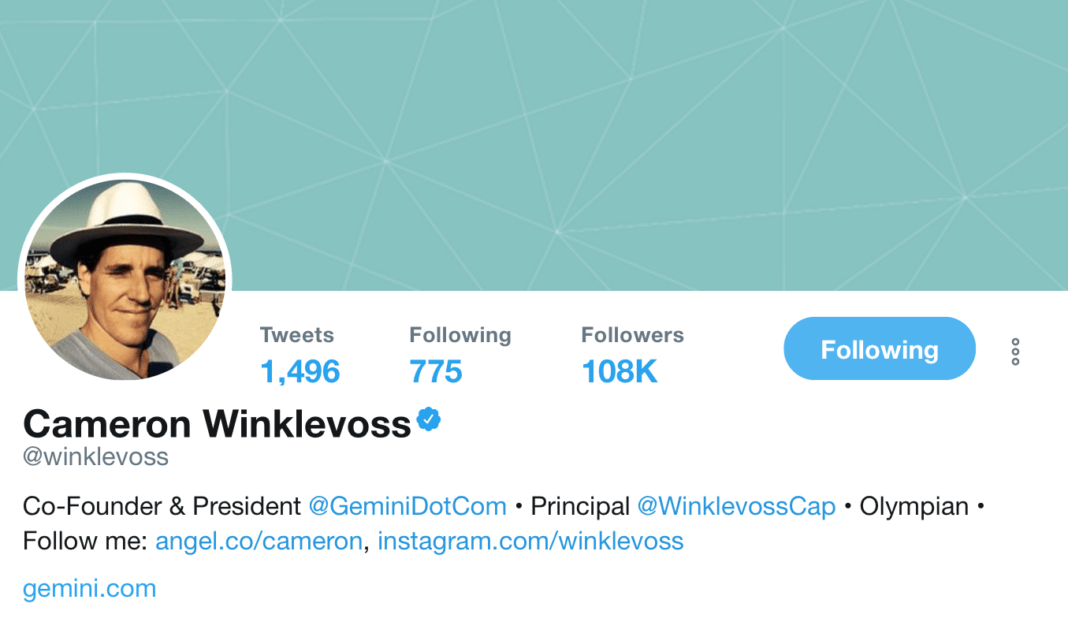 Cameron is rower, Harvard graduate majoring in Economics, and entrepreneur who co-founded Gemini, digital assets' exchange with his twin brother Tyler in 2014.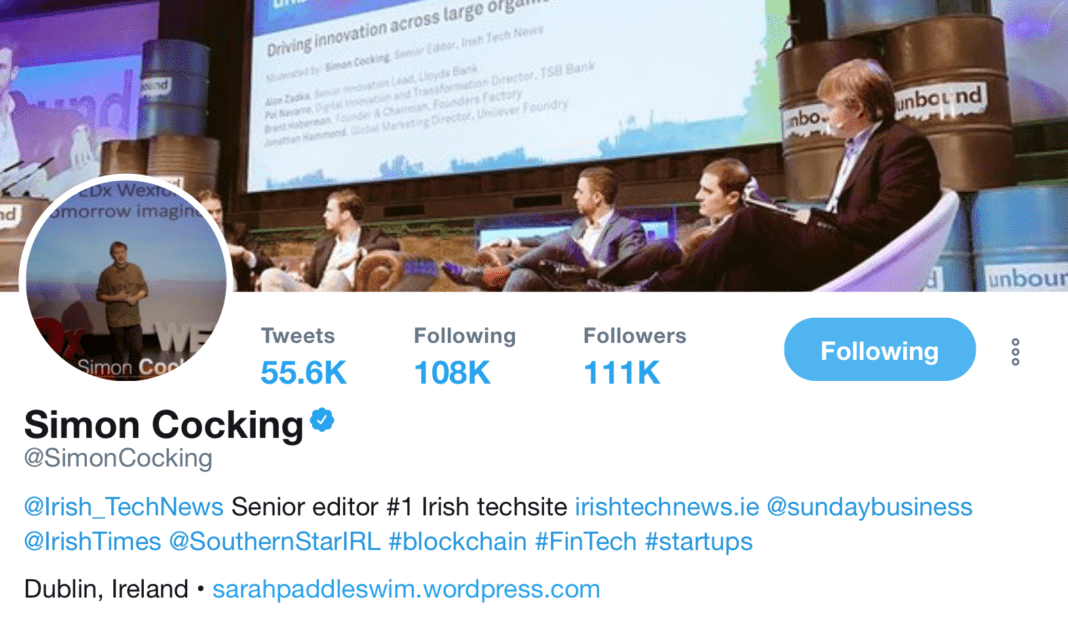 Simon is co-founder and Editor in Chief at CryptoCoin.News. He has advised numerous ICOs including  Bit India, Ventureon, and HydroMiner, and co-founded a number of startups. In 2014 and 2016 he won the Irish Web Awards in best Science & Technology category, and  Littlewoods Best Ireland Blog for Digital & Tech, accordingly. At the moment, Simon contributes to a number of projects as content writer and editor (IrishTechNews, Sunday Business Post, Irish Times, G+D, Dublin Globe, Tweakyourbiz, UCD Innovation Academy, Digital Skills Academy, and IBM).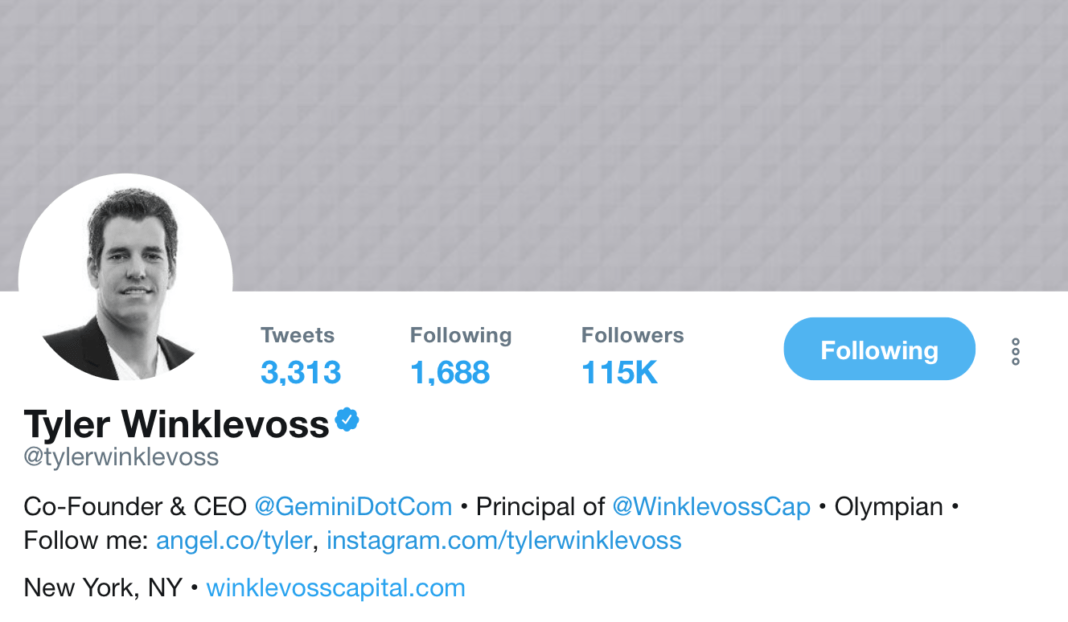 Co-founder of Gemini exchange with his twin brother Cameron Winklevoss.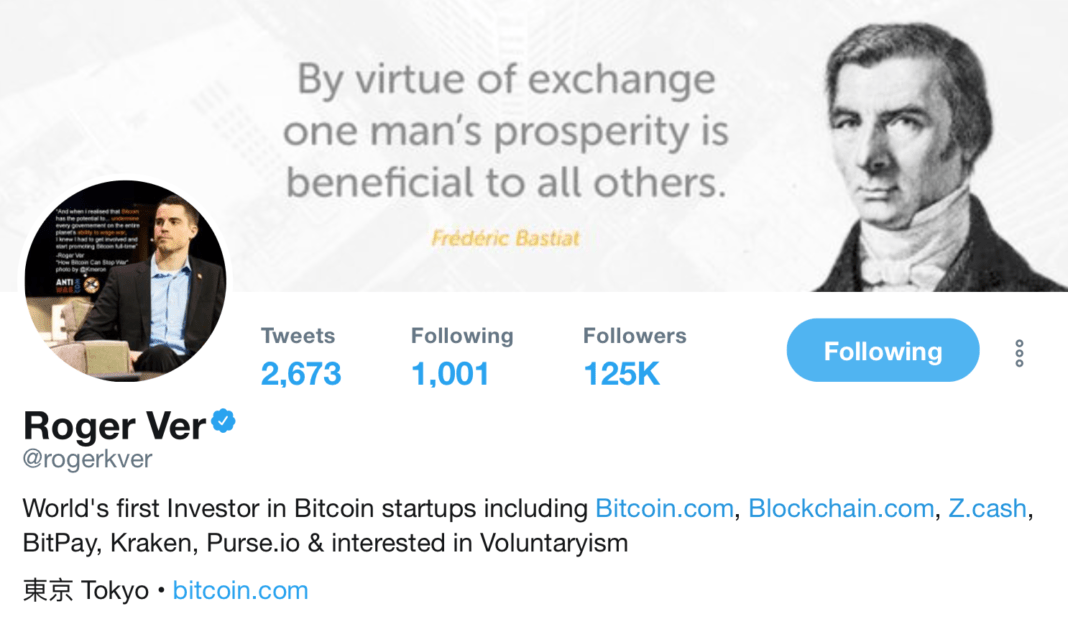 Roger is one of the early investors into Bitcoin and various startups associated with it. From 1999 to 2012 Roger was CEO of Memory Dealers, the first mainstream business to accept Bitcoin paving the way for cryptocurrency adoption.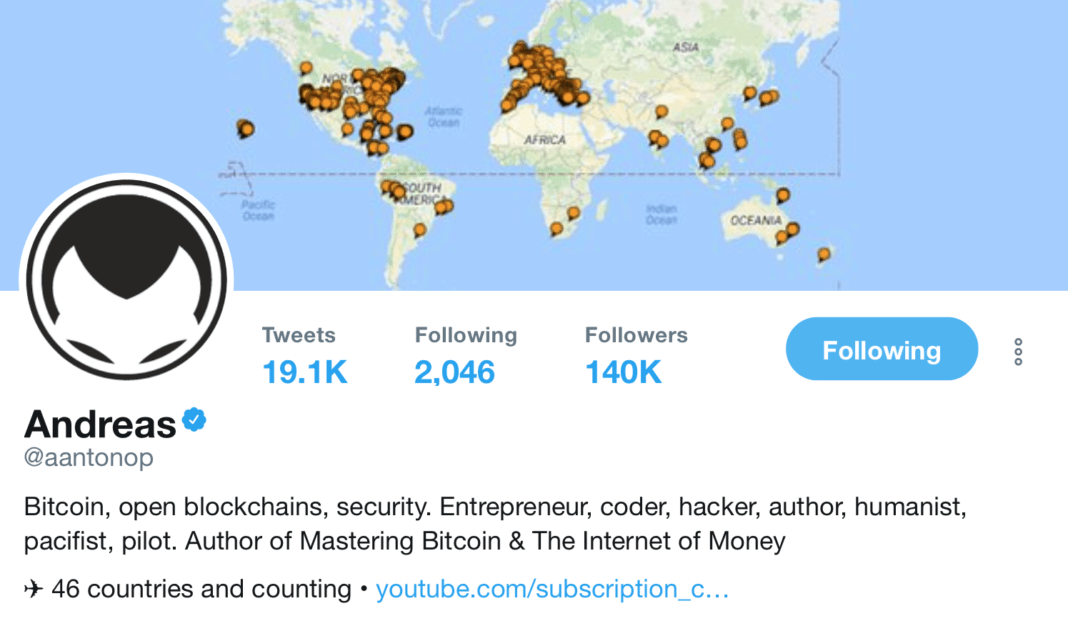 Andreas is a technologist, serial tech-entrepreneur, Bitcoin & open blockchain expert, information security expert, public speaker and author who earned degrees in Computer Science, Data Communications and Distributed Systems from University College London (UCL). He is currently contributing Third Key Solutions as CTO.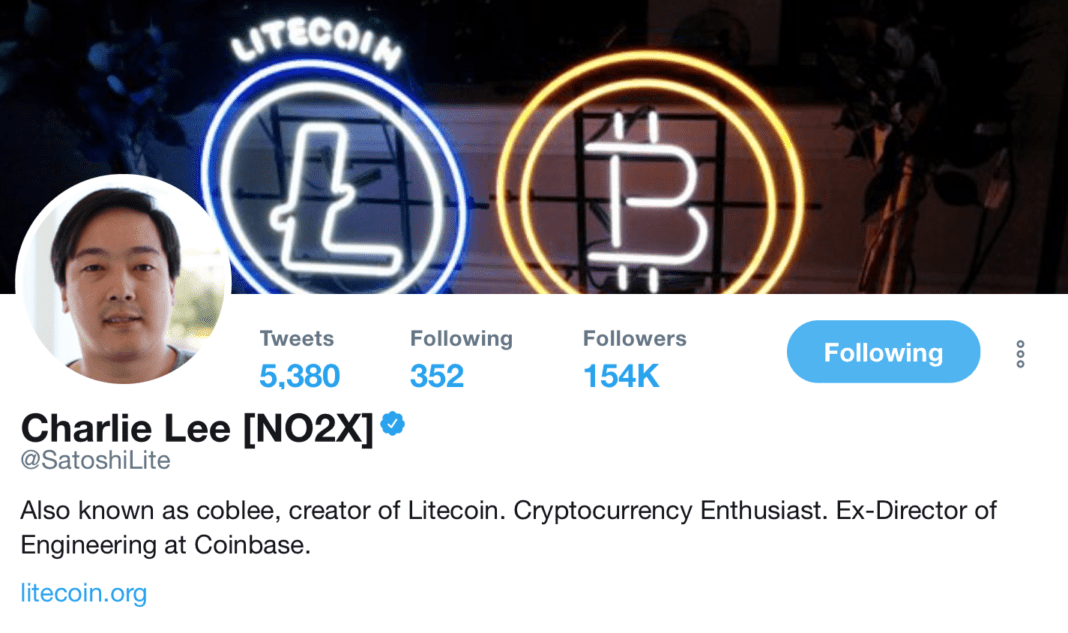 Charles Lee is MIT BS and MEng Computer Science graduate, former software engineer at Google working on YouTube, Chrome, and Play Games.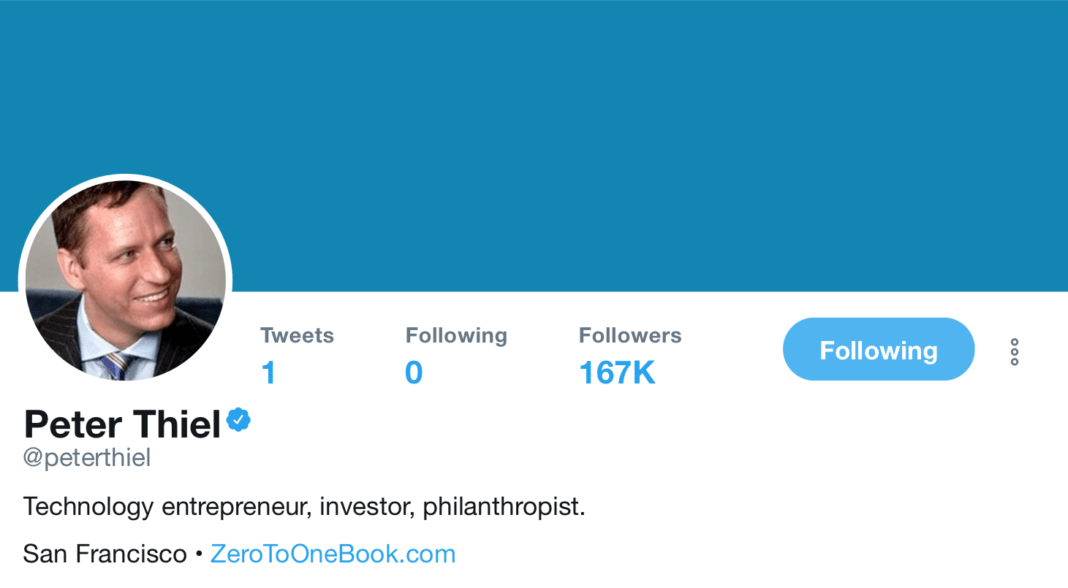 Peter Thiel invested into 80 technology startups including PayPal, Facebook, LinkedIn, and Airbnb. He established a private Thiel Foundation that awards fellowships to projects presenting potential technological breakthroughs. The founder of Ethereum, Vitalik Buterin, was awarded $100K Thiel Fellowship in 2014.  
]
Thomas Power is tech-entrepreneur focused on crypto-economics and the underlying innovations. Thomas published 7 books, spoke at thousands of conferences and events worldwide. At the moment, he is a non-executive board member at Savortex, Digital Entrepreneur, the Business Cafe and 9 spokes, social media business strategist at CSC Leading Edge Forum and chief digital officer at Electric Dog.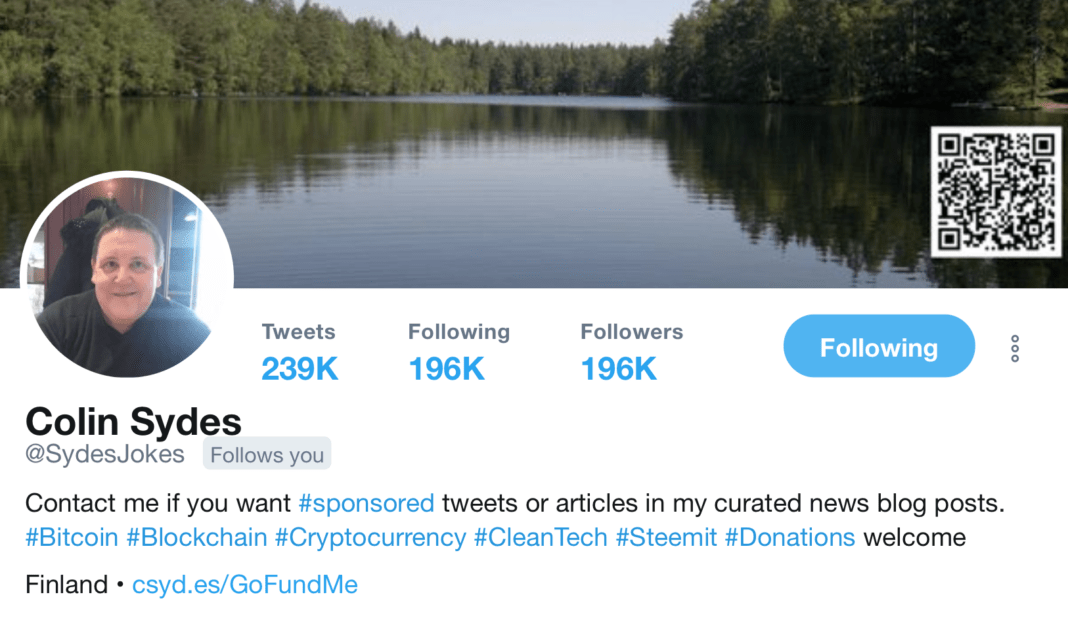 Colin Sydes is former Systems/Analyst Programmer, Contractor, Web-Master, with employment history at Nokia and Microsoft where he occupied a number of managing positions.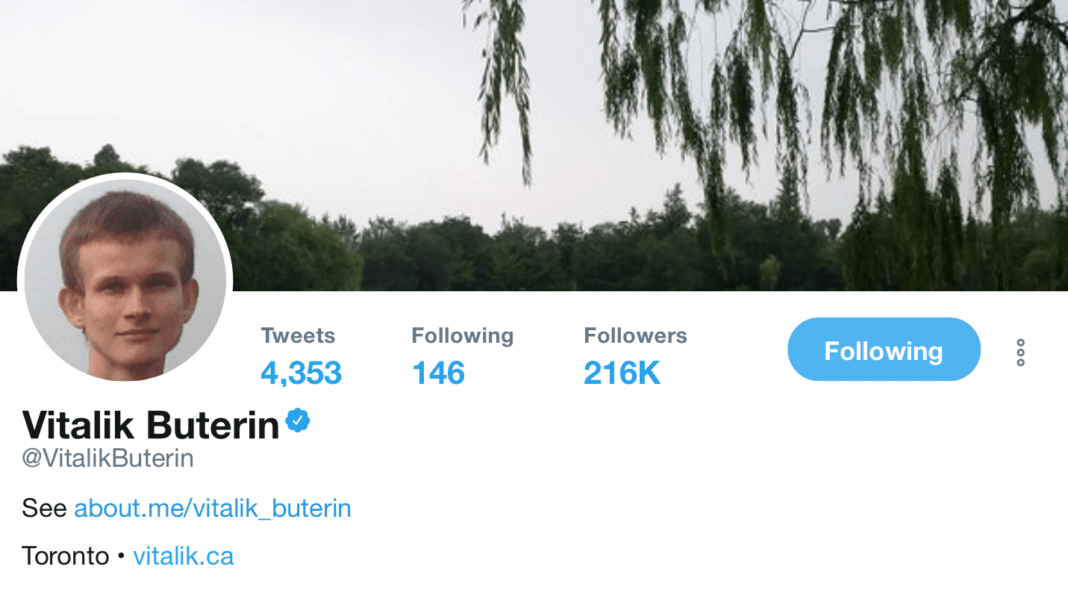 Vitalik is the creator of the Ethereum platform, who dropped out of the University of Waterloo to develop Ethereum full-time, having received the $100K Thiel Fellowship in 2014. Earlier, in 2011, he co-founded Bitcoin Magazine, one of the oldest news publishers covering crypto.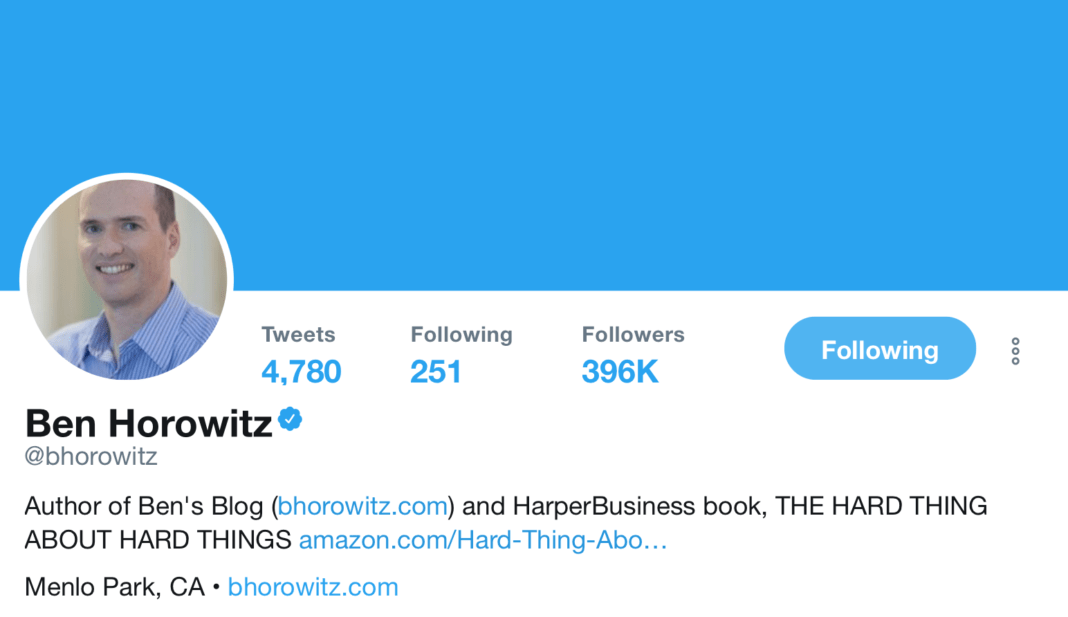 Ben Horowitz has an educational background in computer science. Formerly, he was vice president and general manager at Hewlett-Packard. Ben is co-founder and general partner of a Silicon Valley-based venture capital firm, Andreessen Horowitz.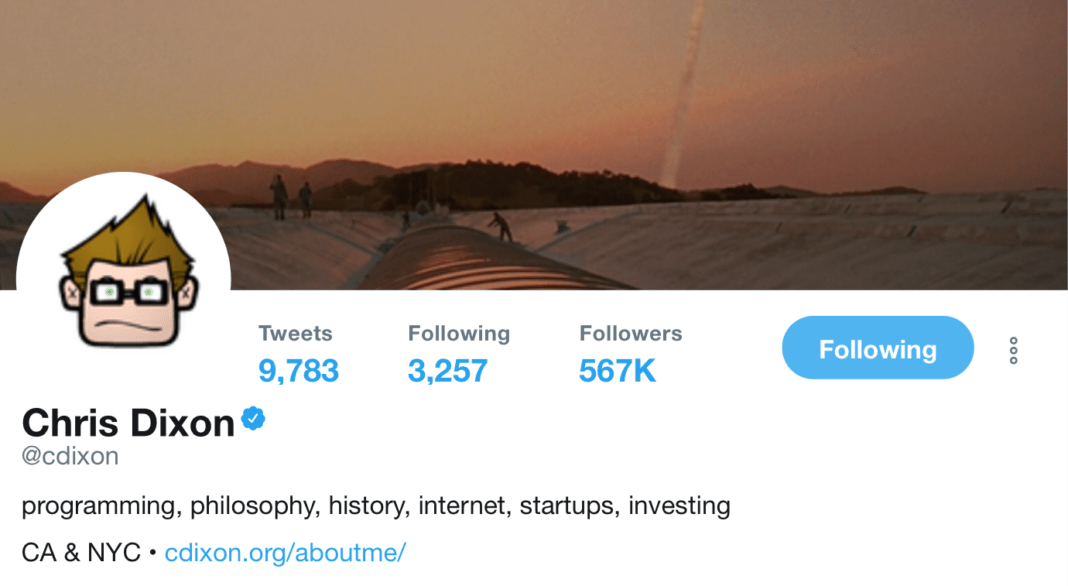 Chris Dixon is the former software engineer and general partner at a16z at the moment. He co-founded (Hunch (acquired by eBay), Founder Collective, SiteAdvisor (acquired by McAfee)) and invested into lots of technology startups, including Kickstarter, Warby Parker, Stripe, Pinterest, Foursquare, Flatiron Health, Bloomreach, Stack Overflow, Optimizely, Zipline, Sift Science, Behance (acquired by Adobe), TrialPay (acquired by Visa), Smart Things (acquired by Samsung), OMGPOP (acquired by Zynga), Truaxis (acquired by Mastercard), DocVerse (acquired by Google), ScanScout (IPO), Invite Media (acquired by Google).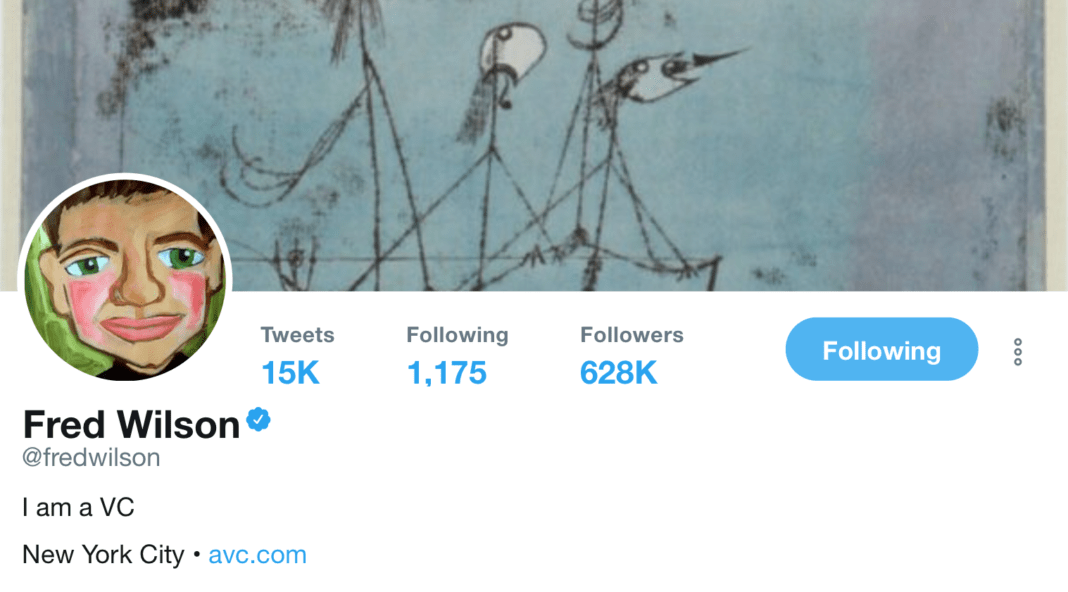 Fred Wilson is a financier, venture capitalist, and blogger who co-established Union Square Ventures, a venture capital firm interested in decentralization and shaping the new economy, where he is now managing partner. Fred is the early investor into the blockchain.