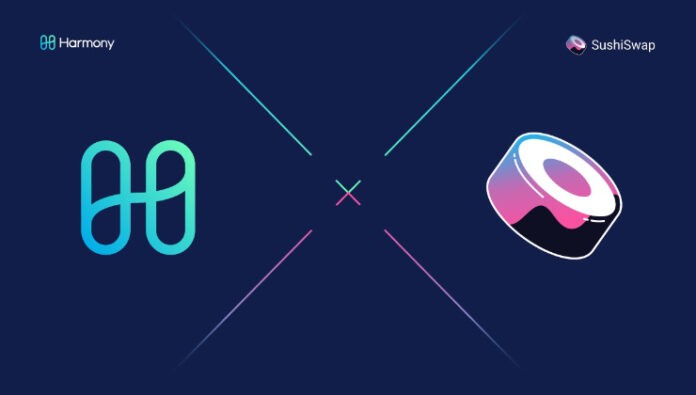 Harmony (ONE) has announced that they will become another host blockchain for SushiSwap, allowing the decentralized exchange to leverage Harmony's interoperability features.
The #Defi ecosystem on Harmony continues to grow. We're excited to announce @sushiswap on Harmony.

Read the details below 👇https://t.co/fRMDPilsEX pic.twitter.com/xZOph8bUFo

— Harmony 💙 (@harmonyprotocol) April 7, 2021
A Busy Month for Harmony
Harmony's business development made great progress in March. After their Ethereum bridge, the interoperability-centric layer 1 blockchain network launched a bridge to the Binance Smart Chain. Combined, the two bridges have a TVL of over 8 million USD. Additionally, the ONE token got a fiat gateway thanks to a partnership with Simplex, and the project Blits launched a cross-chain lending protocol between Harmony and the BSC.
After the Harmony community has launched two decentralized exchanges, they will now be joined by the third-largest DEX measured by TVL. 
The Ethereum Standard
Besides Harmony, SushiSwap is available on the Binance Smart Chain, xDai Chain, and of course Ethereum. What all of them have in common is that they are compatible with MetaMask as they are running their own instance of the Ethereum Virtual Machine and use the same address space on Ethereum. 
This means that a user's address always stays the same across all of these blockchain networks. As result, it is easier to port a dApp from Ethereum to one of these alternative chains. Also, this facilitates users to transition to one of the Ethereum alternatives, since users can simply switch networks from their MetaMask wallet, rather than having to download and set up a proprietary wallet.
The exodus of projects towards these alternative chains does not necessarily spell bad news for Ethereum. After all, projects usually expand to other chains instead of leaving Ethereum entirely. Also, these projects often provide interoperability features, thus enriching the Ethereum ecosystem. In a certain sense, interoperable blockchains can even be regarded as unofficial shards of Ethereum, making them yet another scaling solution, until the sharding feature is officially released as part of the Ethereum 2.0 roadmap.