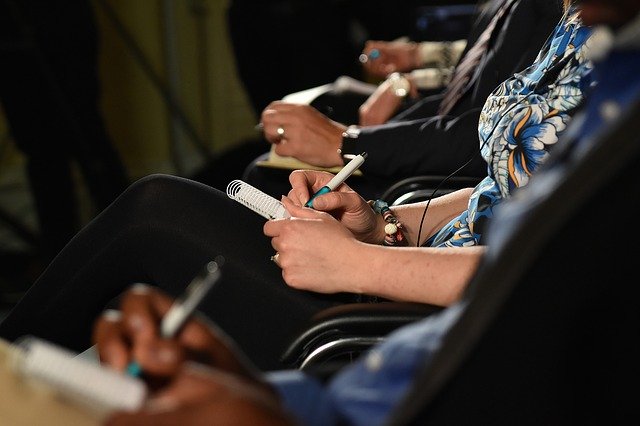 The Coronavirus, or COVID-19, is causing significant losses in all industries around the globe. Just a few hours ago, one of the most significant events in crypto shifted its strategy to ensure that the event was able to proceed despite the pandemic. Consensus' organizers have now decided to host the entire experience virtually and at no charge, bringing in thousands of people together to watch the event live. Consensus is known as one of the biggest events that focus on cryptocurrency and blockchain technology, bringing together experts from all industries to serve as speakers.
In addition, the organizers of the event claim that they will refund everybody who purchased a ticket with a 60 days period and will give regular updates on how to connect and watch the event from home. Unfortunately for many, the Coronavirus is spreading at a rapid pace and is already claiming hundreds of victims and debilitating economies as it moves from one country to the other. China, where the virus initially came from, seems to be winning the battle against the virus, while the rest of the world is just starting.
Spain just implemented a state of emergency and forced all stores except pharmacies and supermarkets to close for at least 15 days to try and contain the situation. Italy took similar measures a few days ago. Many other events have also been canceled or delayed, including the World Mobile Congress, NBA games, concerts, and many others. 
The Coronavirus is forcing everybody to implement a work from home policy or transform events into fully virtual experiences. According to experts, countries must implement the necessary measures to avoid the virus from spreading, which implies forcing people to stay home for a few weeks to avoid getting sick. 
As for Consensus 2020, the event will be transformed into a TV-like experience and will feature quality platform providers that will ensure that the event is held in May as scheduled. According to the announcement:
We are working with best-in-class platform providers to support this effort and are committed to bringing the entire crypto community together with the high-quality content you have come to expect from CoinDesk. With premier speakers discussing the most important topics of our time, all coordinated by CoinDesk's experienced journalists and moderators in a rolling live TV-like experience, we are confident a virtual Consensus 2020 will be an enriching experience for our audience. And everyone can enjoy it from the safety of their homes.