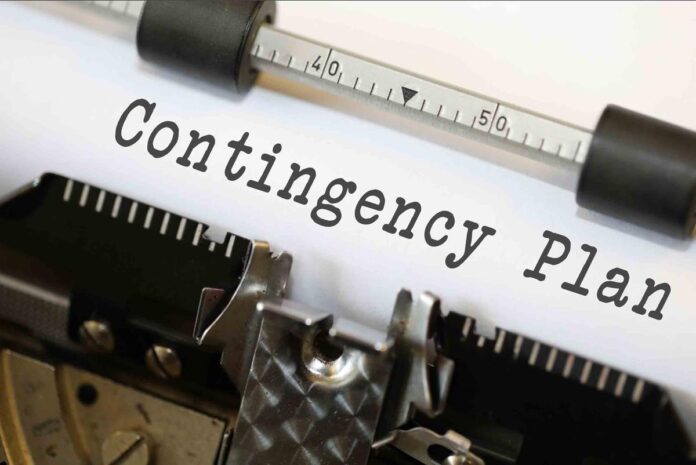 A New York watchdog is demanding contingency plans from crypto businesses affected by the Coronavirus.

The request came mere days before a massive rout in the crypto markets, which could affect the viability of several businesses.

It's unclear why the regulator is specifically targeting these businesses, given the Coronavirus's global effect.
The New York Department of Financial Services (DFS) this week issued an unusually specific directive aimed at crypto businesses in the state.
The industry letter requires virtual currency providers to outline what measures they're taking to mitigate operational and financial risks from the Coronavirus (Covid-19):
COVID-19 has already had adverse economic effects domestically and globally. It is critical that each regulated entity establish plans to address how it will manage the effects of the outbreak and assess disruptions and other risks to its services and operations.
The DFS demanded a response from all 18 regulated crypto businesses within the next four weeks.
Timely Warning from Regulator Following Thursday's Carnage
The DFS's "preparedness plan" includes a laundry list of preventative measures against cyber-attacks, fraud, and operational disruption:
DFS would underscore, in particular, the risk to Virtual Currency businesses of increased instances of hacking, cybersecurity threats, and similar events, as bad actors attempt to take advantage of a COVID-19 outbreak
It also wanted to know what employee protection strategies were being put in place. A growing culture of remote working is now expected to boom as big tech firms ramp up a practice well-suited to mitigate the spread.
The DFS's request seems rather relevant, in retrospect, following yesterday's carnage in the crypto markets. Bitcoin cratered more than 30% in a matter of hours, placing pressure on the miners who secure its network.
According to Digital Asset Manager Charles Edwards, the plunge threatens the viability of weak hands in the mining space:
#Bitcoin miners now unprofitable.

Bitcoin Electricity Cost tested, this is the point where miners start to turn off rigs, b/c the electricity bill is more than 1BTC.

These conditions don't last long.

Expect we hold (mostly) above $5000, and then start to see Hash Rate drop. pic.twitter.com/AW7H3T3Q1D

— Charles Edwards (@caprioleio) March 13, 2020
DFS's pre-carnage warning is timely but as CryptoCoin.News reported on Thursday, there's no clear evidence that Covid-19 caused the selloff.
Unclear Why DFS Targeting the Crypto Sector
The New York regulator's apparent concern for the crypto sector is somewhat confusing. The U.S. has not typically led the way as a friendly place to do crypto business, given the SEC's repeated rejection of bitcoin ETF bids.
In that vein, why would the DFS target crypto-related firms instead of any other financial business? The novel flu does not discriminate and is disrupting practically all businesses in the world economy.
Allow me to repeat, for my crypto investors/traders followers. To understand what is going on with crypto prices, need to understand the virus and related events. Can use the price of the S&P 500 as proxy for risk sentiment. $BTC is for moments trading tick for tick with stocks.

— Alex Krüger (@krugermacro) March 13, 2020
In any event, cryptocurrencies continue to be seen as risk-on investments and may continue to fall further, in line with the rest of the market.
High profile exchanges BitMEX and Deribit had to dip into their insurance funds following yesterday's price action.
Feature image courtesy of ImageCreator.