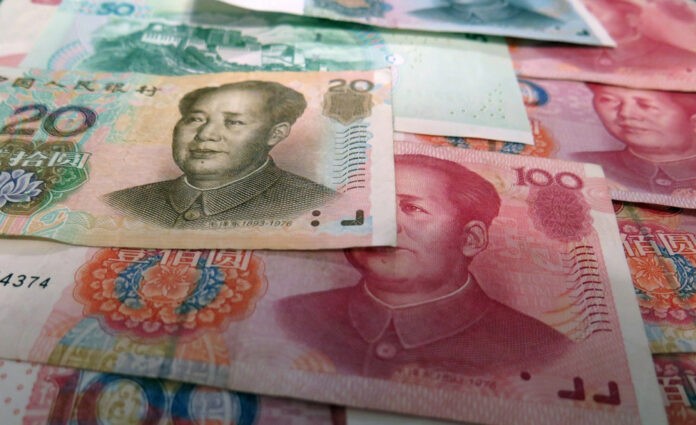 China's iron ore importers have expressed interest in abandoning the USD and switching to Chinese yuan.

They also noted that they would adopt digital yuan as soon as it became officially available.

Blockchain-based international payments have been on a sharp rise in China, as many partners start to accept them.
Due to all the tensions between the US and China, it appears that Chinese iron ore importers are interested in alternative ways of handling payments, instead of having to rely on the USD. And, with China expanding the usage of its digital yuan, iron providers appear to be quite interested in shifting towards this new technology.
Iron Providers Want to Switch to Yuan First, and Digital Yuan Second
Blockchain technology is advancing rapidly in China, especially with the country's recent appreciation and endorsement of it. Now, the Chinese iron ore sector seems to be among the first movers towards this blockchain-powered, cross-border platform, and would rather conduct deal in yuan (RMB) than in USD.
China Economic Net claims that some of the world's biggest ore providers have requested the adoption of blockchain platforms for their businesses. They would use it to sell their materials to China's companies directly.
Meanwhile, they also wish to adopt digital yuan as soon as it becomes officially available and make transactions that would not depend on the USD.
Major Firms Already Use Blockchain for Cross-Border Settlements
Recently, two companies, Rio Tinto Group and Ansteel Group International Economic and Trade Co. completed a massive $14.44 million-large international settlement. They did it by using blockchain technology. Rio Tinto representative stated that this would serve the company's customers in China better, as they can now also purchase small quantities and easily pay in RMB.
Furthermore, recent reports also noted that the cross-border payments and receipts paid in RMB increased by 36.7%, going up to RMB 12.7 trillion, or $1.83 billion.
International blockchain-based payments have been surging in China, particularly in the city of Qingdao, after a pilot platform's implementation. Now, the companies involved with the process continue to make trades with international partners, including those in Asia, as well as those in North America.