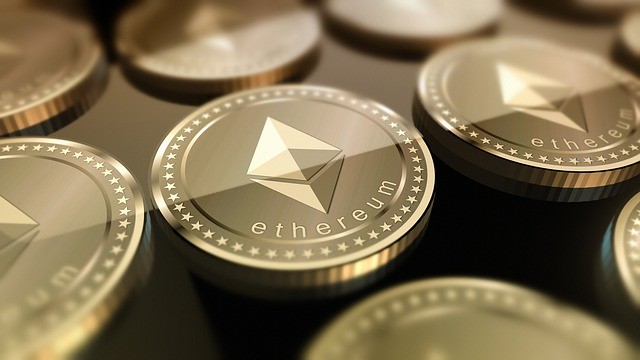 Heath Tarbert, Chairman of the United States Commodity Futures Trading Commission (CFTC) believes Ether (ETH) is a commodity, and that futures trading for this crypto is bound to happen. While speaking at the Yahoo! Finance All Markets Summit, Tarbert confirmed his beliefs that Ether (ETH) was not a security. According to Chairman Tarbet:
We've been very clear on bitcoin: bitcoin is a commodity. We haven't said anything about ether – until now… It is my view as chairman of the CFTC that ether is a commodity.
Furthermore, Tarbert confirmed that the CFTC is currently working with the United States Securities and Exchange Commission (SEC) concluding that both, Bitcoin (BTC) and Ether (ETH) could not qualify as securities. As for what the future holds, Tarbert insinuated that the CFTC could allow the issuing of Ether futures to trade on the U.S. markets. 
When asked about other cryptocurrencies, Tarbert acknowledged the uncertainty about the status of altcoins, claiming that similar digital assets should be treated similarly. Additionally, Tarbert referred specifically to forked cryptocurrencies such as Bitcoin Cash (BCH) and Ethereum Classic (ETC) claiming that since those derive from other digital assets that have been labeled as commodities, those should also be treated the same way as the original asset. However, Tarbert did notice that if a forked coin altered its protocol or technology in ways that could raise securities law issues, they should definitely go through a more careful study to determine whether or not they could be classified as securities. As explained by Tarbert himself: 
It stands to reason that similar assets should be treated similarly. If the underlying asset, the original digital asset, hasn't been determined to be a security and is, therefore, a commodity, most likely the forked asset will be the same.
Regardless of its definition, it appears the Securities and Exchange Commission (SEC) is not ready to approve Bitcoin (BTC) ETF just yet. The SEC just rejected the latest attempt at creating a bitcoin exchange-traded fund (ETF). According to the decision reached by the SEC, the proposal filed by Bitwise Asset Management in conjunction with NYSE Arca did not meet the legal requirements necessary to prevent market manipulation or other illicit activities.