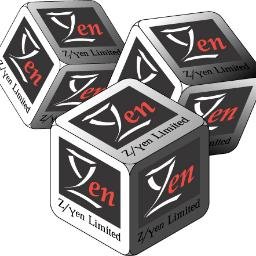 Input from Cardano blockchain users will inform research priorities
to accelerate potential use cases
Zug, Switzerland, Cardano Foundation, the organisation behind leading blockchain Cardano, has selected city think-tank Z/Yen Group's Distributed Futures practice as its partner for a research programme into blockchain applications to inform and accelerate the development of the Cardano Protocol and its new cryptocurrency, Ada.
The Foundation – whose role as an objective standards body is to protect and promote the Cardano Protocol technology – will consult with its community of over 15,000 users on an ongoing basis to inform research priorities. Distributed Futures is a new research practice of Z/Yen dedicated to blockchain, cryptocurrencies and artificial intelligence.
The Cardano – Z/Yen Distributed Futures partnership programme will launch between eight and twelve new projects a year, covering proof of concept and pilot testing, and has already published two joint research papers on the application of smart ledgers, one of which the Dutch government has asked to use in its blockchain work. The partnership will focus on a wide range of industries including banking, trade and insurance, and aims to foster engagement with regulators, investors and policy makers.
The Cardano Foundation's investment in the Distributed Futures programme follows the recent launch of Ada, Cardano's cryptocurrency on Bittrex in October 2017. The technology underpinning Cardano's Ada token was designed by leading experts, academics and cryptographers over the last two years and now ranks in the top 10 cryptocurrencies by market cap.
Distributed Futures is led by Professor Michael Mainelli, co-founder of Z/Yen, the influential City of London think-tank, who will now also undertake the role of Cardano Foundation's Director of Research. Already commissioned upcoming research includes:
"The Economic Impact Of Smart Ledgers On World Trade",
"Geostamping Approaches For Smart Ledgers",
"Cyber Catastrophe Insurance Linked Securities On Smart Ledgers",
"Simulating Cryptocurrencies, Coins, And Tokens For Regulatory Control".
Michael Parsons Chairman & Executive Director, Cardano Foundation comments:
"We have partnered with one of the leading figures in blockchain research to support the ongoing development of the Cardano Protocol and our cryptocurrency Ada, but also to further industry understanding around governance and regulatory issues. Our work with Z/Yen will involve direct consultation with our extensive community of Cardano users to develop the potential use cases for the Cardano blockchain, as well as a robust cryptocurrency. We have already set out our roadmap for development and are actively working to integrate tools and functionality that increase use cases in the real economy, not least in emerging markets. To this end, partnership with specialists such as Distributed Futures is extremely important."
Professor Michael Mainelli, Executive Chairman, Z/Yen Group comments:
"We are delighted to be working closely with the Cardano Foundation to conduct cutting-edge research in this rapidly evolving sector. By developing a better understanding of where tools such as smart ledgers could be best applied, we can engage and educate key industry stakeholders such as policy makers, investors and regulators to ensure the industry is advancing in the right direction."
About Cardano Foundation
Cardano Foundation is a blockchain and cryptocurrency organisation based in Zug, Switzerland. The Foundation is dedicated to act as an objective, supervisory and educational body for the Cardano Protocol and its associated ecosystem and serve the Cardano community by creating an environment where advocates can aggregate and collaborate.
The Foundation aims to influence and progress the emerging commercial and legislative landscape for blockchain technology and cryptocurrencies. Its strategy is to pro-actively approach government and regulatory bodies and to form strategic partnerships with businesses, enterprises and other open-source projects. The Foundation's core mission is to "standardise, protect and promote" the Cardano Protocol technology.
https://cardanofoundation.org/
@CardanoStiftung
About Distributed Futures
---
Smart ledgers are the confluence of distributed ledger (aka blockchain) technology with embedded computer code, cryptography, and consensus techniques for validating transactions. Smart ledgers offer the very real potential to organise cooperative forms of commerce using transactions less susceptible to central third party monopolies or cheating.
Distributed Futures is a significant part of the Long Finance research programme managed by Z/Yen Group. The programme includes a wide variety of activities ranging from developing new technologies, proofs-of-concept demonstrators and pilots, through research papers and commissioned reports, events, seminars, lectures and online fora.
Distributed Futures topics include mutual distributed ledgers, artificial intelligence, cyrptocurrencies, blockchains, FinTech, RegTech, and the internet-of-things. Distributed Futures has already published significantly on smart ledgers and completed two large pieces of research with the Cardano Foundation – "Responsibility Without Power? The Governance Of Mutual Distributed Ledgers (aka Blockchains)" in 2017, and "The Missing Links In The Chains? Mutual Distributed Ledger (aka blockchain) Standards" in 2016.
Smart ledgers can increase trust in third party digital relationships and trade transactions, at a time when these are increasingly threatened. Wider beneficiaries of the research include:
Industry: The wide applicability of smart ledgers means that we intend to engage with a diverse range of industries including banking, insurance, trading, shipping, logistics, identity, law, accountancy, agriculture, forestry, fishing, music, advertising, mining, construction, manufacturing, transportation, utilities, the voluntary and public sectors.
Entrepreneurs: Our research programme will be shared openly to speed learning and innovation.
Regulators: Our research will contribute to thinking and consultations.
Researchers: Our programme aims to become one of the core research hubs for smart ledgers.
Financiers: Our network provides access to a ground-breaking new industrial sector for trade and investment.
Governments: Our community should help governments shape policy for the common good
Project Website: www.distributedfutures.net
Project Brochure: www.longfinance.net/1123
@ZYenLF