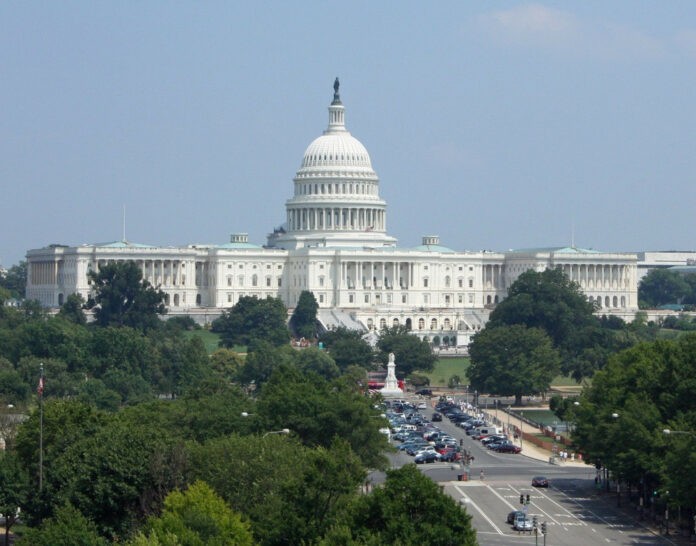 Binance CEO, CZ, recently urged developers to start working on a blockchain-based voting system.
Buterin and Zhao agree that using blockchain would lead to simpler and more secure elections.
Buterin did note that this is not as simple as it sounds, but that it is still the right way to go.
US presidential elections are still the hottest topic in and out of the US, as the entire world waits to see who will be the next US President. Meanwhile, major representatives of the blockchain world are finally agreeing about something — a new blockchain-based voting system is necessary to improve democratic processes in the US.
Binance CEO Puts in a Request for Developers
Recently, the Ethereum co-founder, Vitalik Buterin, and Binance CEO, Changpeng Zhao (CZ) agreed that blockchain implementation for voting systems is a must. However, implementing it is not as simple as it may sound.
There has been a lot of uncertainty regarding the 2020 US elections, and many people are even calling them quite controversial right now. In the midst of all that, CZ tweeted that this is the right time to create a blockchain-based mobile app that people can use to vote.
If there is a blockchain based mobile voting App (with proper KYC of course), we won't have to wait for results, or have any questions on its validity. Privacy can be protected using a number of encryption mechanisms.

— CZ 🔶 Binance (@cz_binance) November 5, 2020
Zhao further noted that this kind of system would significantly improve the time required for confirming the outcome of the elections. Meanwhile, voters' privacy would be improved, and no one would be able to question the validity of the results. He even urged developers to consider the problem, and start working on a solution.
Develop something now, get it approved (obviously hardest step), and get 300 million plus (fully KYC'ed) users in 4 years time. Any capable developer should be willing to do it "for free".

— CZ 🔶 Binance (@cz_binance) November 5, 2020
Buterin Agrees: This is Directionally 100% Correct
While Ethereum's Vitalik Buterin noted that this is not going to be easy, he actually agreed with Zhao, and even shared his tweet.
The technical challenges with making a secure cryptographic voting system are significant (and often underestimated), but IMO this is directionally 100% correct. https://t.co/J0qHiN2bbk

— vitalik.eth (@VitalikButerin) November 5, 2020
Buterin further noted that a cryptographic approach is what is necessary, but that this doesn't necessarily have to include the blockchain approach. But, the blockchain would 'maximize anti-censorship guarantees.'
One issue is that, while all votes would be counted, there is still the need to ensure that every vote is valid.
Others have supported the idea of blockchain voting, as well. Charles Hoskinson, the creator of Cardano, is one example. However, there were also some who believe that there are simply too many security issues for it to work, such as Taylor Monahan, the CEO, and founder of MyCrypto.
Okay. Breath in. Breath out.

WE CANNOT COME CLOSE TO SECURING FAKE INTERNET MONEY THAT TECH GEEKS PLAY WITH AND MANIPULATE FOR FUN WHILE CLIPPING THEIR TOENAILS DO NOT THINK FOR A SECOND WE ARE READY TO BLOCKCHAIN DEMOCRACY. https://t.co/9BujAUSiGA

— Tay (@tayvano_) November 5, 2020