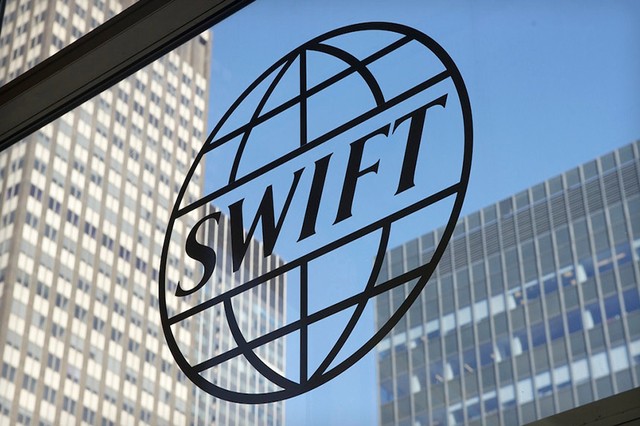 The world's leading company in financial messaging services known as the Society for Worldwide Interbank Financial Telecommunication (SWIFT) has announced a partnership with Blockchain R3 Corda. SWIFT currently handles the majority of the information that's sent worldwide when it comes to financial institutions and the transactions made.
The partnership signed with the blockchain tech company will aim to develop during its first phase a protocol named Proof of Concept (PoC), which SWIFT will first test in order to later develop a connection between different platforms for e-commerce. Just back in 2017, SWIFT announced the launching of its newest product for the e-commerce sector, a payment system named SWIFT gpi.
SWIFT has a lot of trust in the PoC technology, which could bring great benefits for transaction speed and the capacity of payments made through the platform. According to the company, the ultimate plan is to merge their current SWIFT gpi tech with Distributed Ledger Technology (DLT), creating a new system that could allow for instant payments in a much larger scale.
The PoC protocol that companies will use is the R3 platform, which is based on the issuing of payment authorizations programmed by companies, and later liquidated by commercial banks using the gpi Link, while the gpi Link sends back the confirmation through the R3 platform for each transaction made once completed.
All trade platforms require tight linkages with trusted, fast and secure cross-border payments mechanisms such as gpi. While DLT-enabled trade is taking off, there is still little appetite for settlement in crypto-currencies and a pressing need for fast and safe settlement in fiat currencies. With gpi Link, banks will be able to provide rapid, transparent settlement services to e-commerce and trading platforms, opening up whole new ecosystems to the speed, security, ubiquity and transparency of gpi and enabling them to grow and prosper in the new digital economy. Given the adoption of the Corda platform by trade ecosystems, it was a natural choice to run this proof of concept with R3.

Luc Meurant, SWIFT's Chief Marketing Officer
As for R3, they've expressed their excitement to work alongside such a major company as SWIFT, and to provide an adequate integration system with blockchain technology.
We are excited to announce our partnership with @swiftcommunity to integrate gpi with Corda Settler. @Cordablockchain https://t.co/FyEJScr0j8

— R3 (@inside_r3) January 30, 2019
David E Rutter, R3 CEO, also acknowledged the importance of integration between SWIFT gpi and Blockchain Technology, and how this could transform the current payment systems. As of today, SWIFT gpi has allowed for transactions to be made within seconds, but with the integration of R3, the service could reach a lot more companies and markets. The prototype for the PoC protocol is expected to be launched sometime in September 2019.