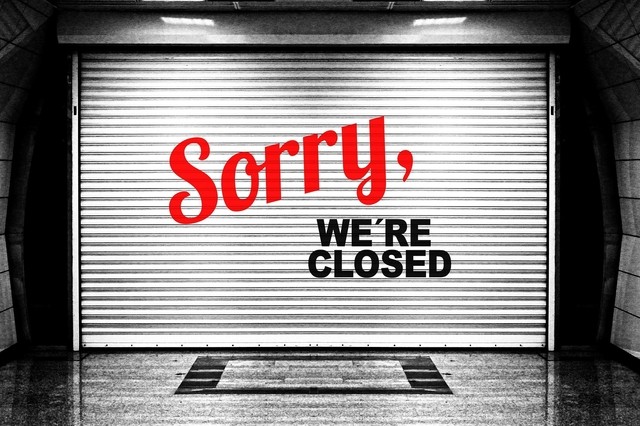 The crypto market recession has led to the closure of various crypto exchanges worldwide. The sudden drop in prices during 2018 came with devastating results for the smaller exchanges and 2019 seems to be going towards the same path. It's been announced that the Ukrainian cryptocurrency Exchange "Liqui" has ceased its operations due to lack of liquidity necessary to continue functioning.
Liqui tried to continue offering its services by changing part of its infrastructure to accommodate itself to the current climate for cryptocurrencies, however, the company failed to resolve any issues and instead, aggravated the situation, causing the imminent closure of operations due to lack of liquidity.

Liqui Exchange was first launched back in 2016, with headquarters in Kiev, offering up to 235 trading pairs at the time. By 2017, the crypto exchange was ranked on the 23rd position worldwide according to blockexplorer, with a trading volume of approximately 1250 Bitcoins (BTC) per day. Unfortunately, during 2018 Liqui began delisting many of its trading pairs due to the bear market, reaching a critical phase last November. By December, Liqui had already informed its customers of the upcoming changes in the service and terms policy as a desperate attempt to overcome the crypto winter.
The company expressed how the decision was "heartbreaking" but had to be made. Customers were also informed about the website being viable for withdrawals for 30 days so that customers could empty their wallets before shut down. Furthermore, users were warned that all funds had to be withdrawn as soon as possible to avoid any issues given that the company is not guaranteeing that they'll keep services running for much longer after the 30-days period given or that they'll even keep the website open that long.
The high costs associated with the maintenance of a cryptocurrency exchange, the competitive market that intensified itself during 2018 and the change in tax laws in Ukraine led to the ultimate failure of Liqui exchange. Not all were bad news, the company did establish that if the conditions were to improve, they were open to return to the crypto market.