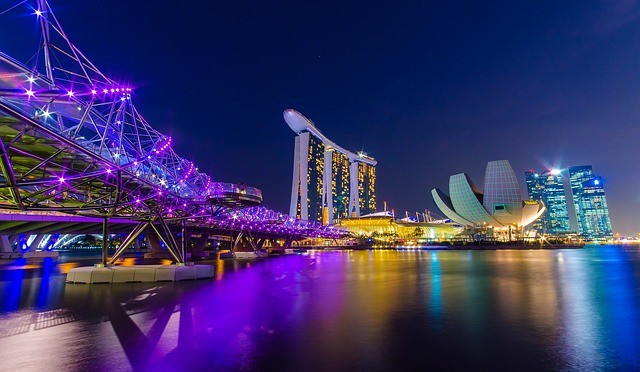 Recently crowned as one of the best places to live in, Singapore is a country that amazes anyone who visits. From its architecture to its food, culture, and cleanness; this country can dazzle anybody. Singapore is also well-known for its technological advancements given that the government spends quite a large amount of money on tech developments. Just recently the government announced an alliance with Mastercard, Mitsubishi Corporation, DBS Bank, Tokio Marine, Marubeni Corporation and other companies to speed up the deployment of new techs in trade and commerce.
Singapore is looking to shift its current paper-based system to a digital one, which will cut associated operation costs and time, while also reducing human error, fraud, and other incidences. Part of this transition will include the usage of distributed ledger technology to the existing systems, leveraging digital solutions that have already proven to be faster, safer, more efficient, transparent, and cheaper across global networks. According to the DBS Bank:
Among business processes, trade and trade finance continue to be the most onerous, with reams of physical paper having to move from place to place to establish authenticity and ownership. Digital technologies, especially distributed ledger, are well geared to solve this, but this requires coordination from key players on a global scale.
The newly developed system called ICC TradeFlow will be built on top of the Singapore Government's TradeTrust network, enabling the interoperability across different trade platforms to exchange trade documents on a public blockchain. As detailed by Perlin: 
This has huge benefits including enabling new alternate sources of trade financing, allowing investors currently locked out by the complex and time-consuming paper-based frameworks to invest in and trade digitized physical assets (e.g. sovereign wealth funds, pension funds, family offices, etc. — will be able to participate). Whole new types of financial derivatives will be possible for trade and trade finance globally.
Blockchain technology has been a key technology for many industries throughout the past few years. The latest industry that seems to be taking advantage of the great features that the only blockchain can offer is the trade industry. With the implementation of new techs, this industry could easily be transformed into the digital era, increasing speed, efficiency, and transparency while also reducing costs.