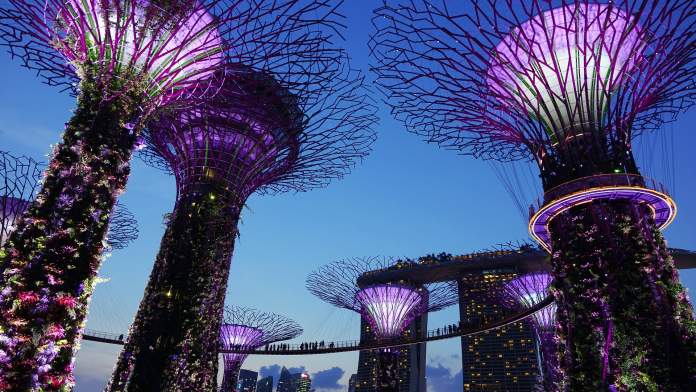 The Monetary Authority of Singapore (MAS), in alliance with the Singapore Exchange (SGX) announced the completion of their Delivery vs. Payment (DvP) platform, created to develop a mechanism that will work for the liquidation of tokenized assets in different blockchains. This platform was mainly developed by Anquan, Deloitte and Nasdaq.
According to Sopnendu Mohanty, Chief FinTech Officer of MAS:
Blockchain technology and asset tokenisation are fuelling a new wave of innovation globally. This project has demonstrated the value of blockchain technology and the benefits it can bring to the financial industry in the short to medium term. The concept of asset tokenization, as well as other learnings gleaned from this project, can potentially be applied to a broad spectrum of the economy, creating a whole new world of opportunities.

The DvP is a result of Project Ubin, an initiative created back in 2016 which main goal was to explore the liquidation of assets through the Distributed Ledger Technology (DLT). The platform was developed with the usage of a Stablecoin paired to the Singapore Dollar to test the connection of the banking systems to the DLT while also linking the electronic payment system of MAS to the DLT platform. This process would allow for automatic transactions between banks to work with greater transparency and privacy.
As explained by Juzar Motiwalla, Co-founder of Anquan Capital:
The evolution of new forms of tokenized assets is accelerating the search for new business models, which in turn intensifies the search for dramatically improved settlement engines. With a view to revolutionizing settlements, Anquan has introduced novel ways of enabling atomic swap, high throughput, security and privacy on its blockchain platform. We see keen interest in this across multiple sectors, including financial services and digital advertising.

With the development of the DvP platform, MAS and the SGX have turned the table in Singapore. Thanks to this platform, Singapore has one of the most innovative platforms adapted to crypto assets that could easily work with existing business and financial models in the country. Singapore is now taking the lead in the development of blockchain solutions for financial markets.
[ninja-inline id=4875]