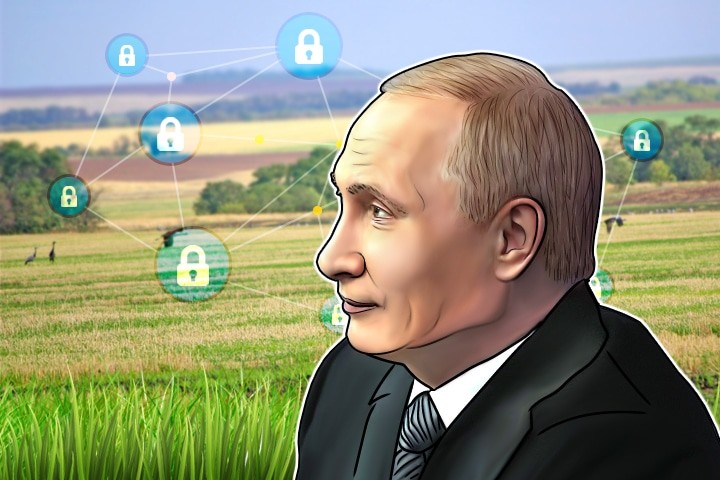 A department of the Russian Ministry is drafting a new bill that proposes a system to detect cryptocurrency miners. The government is also considering introducing several benefits for cryptocurrency miners such as a 24-month tax break.
According to Vedomosti, the Russian Ministry of Communications and Mass Media is creating a new system that will allow them to detect cryptocurrency miners within the Russian Federation, for taxation purposes.

Vedomosti adds the detection system is based on pre-existing internet traffic and consumption, and is designed to correspond with the mining equipment's capacity and amount of cryptocurrency mined, which the miner states on the relevant cryptocurrency exchange platforms.
According to the news outlet the information is in the new bill for mining regulation, is  drafted by the Russian Ministry of Communications. The bill will be delivered to the State Duma for consideration in February.
Russia has a long history of grappling with issues pertaining to cryptocurrency regulation, especially when it comes to mining. In October 2017, Anatoly Aksakov, who serves as the State Duma Committee on Financial Markets Chairman, stated the committee has been considering using a system that utilizes electricity consumption as a means of detecting cryptocurrency miners.
However, the feasibility of this suggestion has been debated among Russian authorities.
The Russian news publication, Ria Novosti, quoting the Ministry of Energy stated that, while the suggestion is theoretically feasible, it is not necessarily economically sound to do so. The Ministry suggested the monitoring of big nodes in order to detect mining activity.
Several experts noted it is still unclear how the relevant authorities plan to distinguish between users of electricity for cryptocurrency mining or those who simply use it for everyday activities such as heating their apartments, powering their electronic appliances and devices. It is almost impossible to distinguish the electrical consumption between a citizen mining cryptocurrency and a citizen who is simply downloading films.
According to the director of Synergy University's Centre for Economic Research, Andrei Koptelov, a system that proposes to detect miners by internet traffic and electricity consumption will be incredibly difficult to create and maintain. Koptelov added that most virtual private networks (VPNs) would allow miners to encrypt their traffic, which makes detection equally impossible.
However, in addition to this system, the Ministry of Communication is considering introducing several benefits tailored to cryptocurrency miners.
While the Ministry will definitely tax cryptocurrency miners, they are considering options around lucrative benefits such as a 2-year tax break with mandatory accounting. Miners would have to pay all income tax but be exempt from the VAT.
However, there is still some dispute within the Ministry regarding this decision. Alex Moiseev, who serves as the Russian Deputy Minister of Finance, stated he did not consider the two-year tax break necessary.
The Ministry of Communications has expressed other possible benefits to miners such as special tariffs on electricity as well as energy quotas.
However, this possibility seems somewhat doubtful. Last week, the Ministry of Communications held a meeting in order to address Russia's policies on cryptocurrency mining. Local media outlets report a Ministry of Energy representative attended this meeting. The representative stated he did not understand why there was a need for special tariffs at all for cryptocurrency miners. They added the Russian Federation already boasts one of the lowest electricity prices in the world, and miners did not need any more incentive.