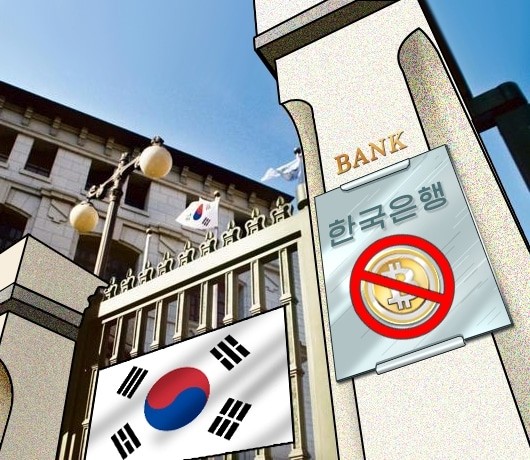 Several major banks in South Korea have announced that they will no longer issue banking accounts required for crypto currency trading in the country. This comes on the back of the announcement by national regulators to ban crypto related banking activities, with media leaks today revealing some of the proposed Bitcoin regulations.
The Korea Development Bank, Industrial Bank of Korea and Shinhan Bank are among those who have made the announcements, with the move affecting some of the world's largest Bitcoin exchanges based in Korea, including Bithumb and Coinone.
On December 13th, regional publications reported that South Korean financial regulators had been meeting daily to discuss and clarify the proposed regulations on crypto currency, specifically Bitcoin, with AFP quoted as saying:
"The Prime Minister's Office said Seoul would ban financial institutions from dealing in virtual currencies – including buying, possessing, or holding them as collateral."
Meanwhile, South Korean news outlet Hyankoreh leaked several official draft documents that provided further clues to the extent of the regulations that would be implemented before the end of the year to:
Ensure banks and exchanges would restrict trading accounts to minors and foreigners.
Temporarily suspend investors from buying crypto currencies.
Prevent exchanges from serving unaccredited investors or as speculative platforms.
The South Korean government had been apprehensive of installing regulatory frameworks over the past year as it believed that strict regulations would further legitimize the local market. It had earlier clarified its stance on crypto currency and Bitcoin, saying that measures did not reflect an outright ban. Instead, the new regulations were to prevent volatility and ensure investor protection.
In a press release, the government said that the new regulations were necessary "to prevent a general public without expertise from suffering losses by participating in virtual currency investments that have massive fluctuations."
A crypto currency task force led by the South Korean Ministry of Strategy and Finance, Financial Services Commission, Ministry of Justice, Fair Trade Commission, and Financial Supervisory Commission had been having emergency meetings this week, days after a Korean high school student created a fake Bitcoin hard fork, resulting in a 7% drop in Bitcoin value and causing some $46 billion losses to investors.
South Korean based exchanges account for roughly 20% of global trading volume for crypto currency, with the an influx of Chinese investors flocking there after China's recent closure of crypto currency trading platforms. Thanks to demand, Bitcoin there regularly trades for above 4% of global market averages.