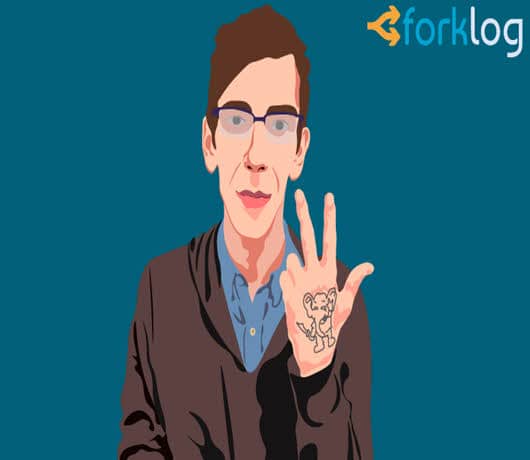 The popular Russian crypto news outlet, Forklog, has accused the Ukrainian Security Service of unlawful conduct and harassment during an unwarranted shakedown last week.
Anatoly Kaplan, the owner of the Russian cryptocurrency news outlet, Forklog, has recently stated that his company has been harassed by officials from the Ukrainian Secret Service (SSU). Last week, SSU agents searched both the new outlet's offices situated in Odessa, as well as Kaplan's home. According to the SSU official at the time, the search was conducted to investigate a possible affiliation between Forklog, and instances of U.S. citizens committing crimes.
The SSU is a Ukrainian law enforcement agency that focuses on acts associated with counterintelligence as well as terrorist activities. According to Kaplan, the SSU agents stated that they were searching the premises of Forklog as well as Kaplan's home to investigate a possible connection between US and Ukrainian citizens committing fraud. The SSU also stated that the suspects exchanged bitcoin to the Ukrainian fiat currency, hryvna, using Forklog's platform. However, since these events, both Kaplan, as well as the Russian media, has accused the search as unwarranted as Forklog does not even have an exchange service. Kaplan has confirmed that Forklog does not have the available software to enable them to do this.
According to Kaplan, SSU officials confiscated his laptop as well as several storage devices during the search. In addition, a particular SSU agent attempted to transfer a portion of Kaplan's bitcoin holdings to another address. Kaplan added that the agent was halted in this after Kaplan's lawyer intervened and told the agent that that would be considered robbery and dealt with accordingly. Despite this, the SSU agents continued to take Kaplan's laptop, and the following day, a large portion of Kaplan's ethereum funds was transferred to another address.
Kaplan stated that he has decided to make this public, as it illustrates the need to form a friendly relationship between the state and cryptocurrency and its users. The forklog owner added that it's about ensuring future protection for the entire crypto community, and not about protecting his own interests. Kaplan added that it sent a message to all members of the crypto community, that they're not safe, not even if you're a prominent public figure.
According to Kaplan, the company is now engaged in attempting to retrieve the items that were unlawfully taken from him and Forklog offices. The fact that SSU agents attempted to transfer crypto funds seems, at best, an unusual and strange practice. In addition, Kaplan's lawyer has detected several procedural violations during the search, such as the fact that agents turned off the camera.
Perhaps more alarmingly, Kaplan and his lawyer confirmed that SSU agents routinely conduct unwarranted searches and harassment campaigns against individuals and firms in the tech and blockchain industry. The so-called "Search Season" has been active since 2015, and it involves SSU officials raiding well-known figures in the tech industry.
Blockchain and cryptocurrency-related firms have also fallen victim to Search Season, as the SSU also recently raided the bitcoin firm, Kuna Bitcoin Agency. In this raid, both the Kuna offices, as well as its founder, Michael Chobanian's, apartment was raided. Kaplan notes that mining farms have also recently registered on the SSU's radar.
However, Kaplan confirmed that he and his lawyer intend to file charges against the unlawful conduct of the SSU.
Kaplan's lawyer stated that after taking legal action, they expect all confiscated items to be returned as well as to get a reaction from the SSU and to start a conversation regarding law enforcement's apparent hostility to the tech department. Kaplan's lawyer added that this will prove a watershed case for the tech and crypto industry of Ukraine.