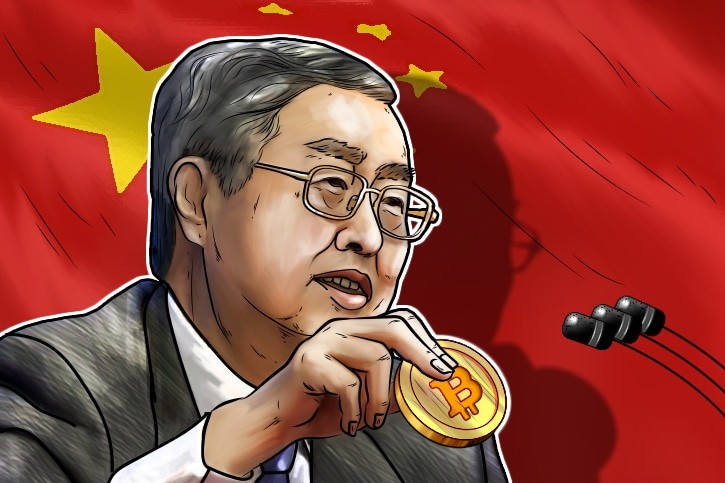 This week the cryptocurrency market has seen positive numbers and green lights due to positive news regarding cryptocurrency regulations such as the G20 position and recently the new Governor elected for the People's Bank of China (PBOC).
On Monday March 19th, the Congress of the People's Republic of China approved and appointed the official Yi Gang as their new governor of the PBOC, who was nominated by President Xi Jinping.

Gang earned a business degree at Hamline University in St. Paul, Minnesota, and a Ph.D. in economics at the University of Illinois before moving to Indiana University at Indianapolis as a professor in 1986, according to his official PBOC biography. Gang had previously served as vice-governor of the same institution. What is truly remarkable are the positive comments he has made in regards to cryptocurrencies, specifically Bitcoin, which he called 'inspiring', praising its accessibility.

According to the Chinese news network Sina, Gang commented back in 2013 about the potential of crypto-assets: "Ordinary people are free to participate in this market", although he also said that in the near future he did not believe that the PBOC could assimilate the currency as legal.
The comments made by Gang could suggest that in the future, less rigid positions could be adopted in regards to cryptocurrencies. Previously, the financial organization behaved in a hostile manner, banning crypto-fiat exchanges and Initial Coin Offerings (ICOs) in Q3 2017, banning all foreign cryptocurrency exchanges this year, and threatening to limit the electricity supply to cryptocurrency miners.
https://twitter.com/iamjosephyoung/status/976175118832447488
Despite the skepticism in the western hemisphere and the restrictive policies adopted in China, with the new governor the cryptocurrencies could take a U-turn in the Asian market, well known for their huge market and cryptocurrency mining activity.