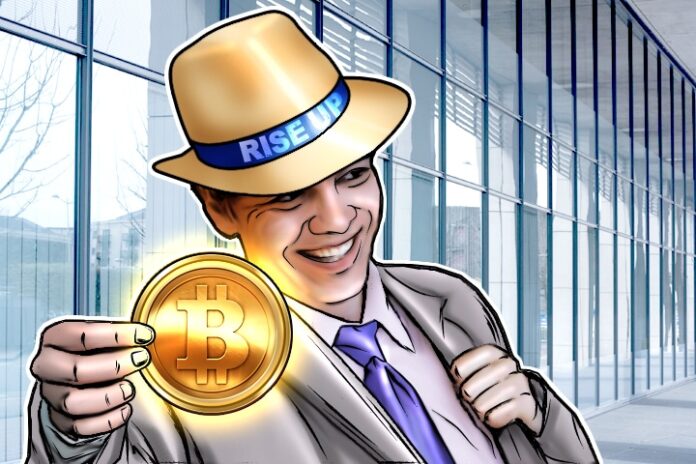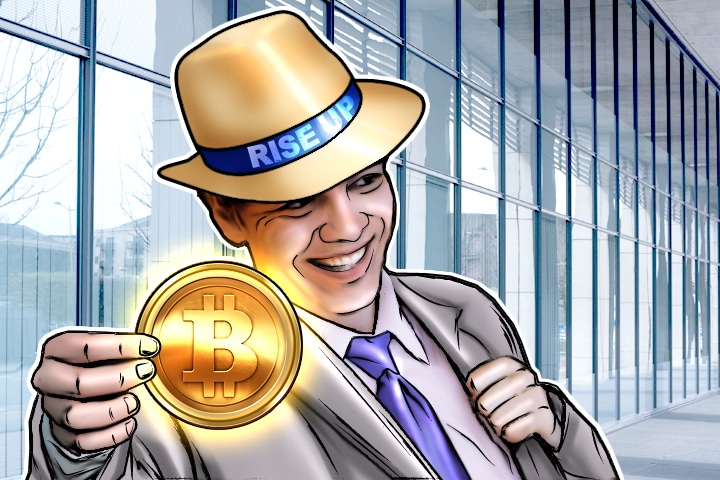 Even though the value of the cryptocurrency market is steadily rising, Max Keiser, host of Russia Today's financial program, 'Keiser Report,' has advised that sticking with bitcoin is the best course of action to take.
Speaking with RT, Keiser said that bitcoin will continue to dominate the field, pushing the market forward, adding that:
"Fact is, bitcoin is a gift from God to help humanity sort out the mess it has made with its money."
At the time of publishing, bitcoin is trading at $8,164, with a market cap worth $136.3 billion, according to CoinMarketCap.
Where bitcoin is now follows a series of uncertain months where the digital currency's value was being impacted by market events, the latest of which was the suspension of the planned SegWit2x upgrade earlier this month. Since then, however, bitcoin has rallied back, reaching a new record of $8,332 on Monday. Increasing its value eight-fold since the beginning of the year, the Keiser Report host believes that it has the potential to reach $100,000; however, when he thinks this will be achieved he doesn't say. A Keiser Report episode from August shows Keiser saying that bitcoin will eventually be worth a trillion dollars.
Several others have also provided price predictions for bitcoin. Billionaire hedge fund manager Mike Novogratz thinks that the cryptocurrency will reach $10,000 before the end of the year. However, Ronnie Moas, founder of Standpoint Research, is of the opinion that it will hit $14,000 in 2018, given recent Wall Street developments regarding the crypto market.
Of course, when it comes to the rest of the digital currency market Keiser doesn't have much hope for it. In fact, he said that ninety percent of trading is done within the top 20 coins, which will continue.
"The composition of the top 20 will change less frequently," he added. "It's similar to the thousands of stocks that trade on the NYSE and NASDAQ. Over the years, many disappear, new ones are listed. The difference being that with crypto, things move 100 times faster."
Interestingly, while he claims that trading will remain within the top 20 alt-coins, he's not a fan of the third most valuable digital currency, bitcoin cash. In his opinion it is plagiarising the idea of bitcoin.
"Bitcoin's brand is being stolen by a competitor that calls itself bitcoin cash and this is outright fraud in my opinion, just like it's fraudulent to use Coca-Cola and Nike's name to sell soft drinks or shoes," he said.
Despite his claims that bitcoin is here to sort out the fiat system, many in Wall Street don't share his enthusiasm for it.
In a white paper published last month, UBS wrote that bitcoin was a 'speculative bubble' and that it was unlikely to become a mainstream currency. Whereas, Larry Fink, BlackRock CEO, claims that the cryptocurrency is a 'speculative' investment that thrives because of its anonymous nature. Many would argue, though, that bitcoin is pseudo-anonymous compared to monero or Dash, which offer more anonymity features.
According to Keiser, bitcoin is not a hyper-inflated asset, but thinks that the U.S. dollar is. In September, he was reported as saying that the real bubble was in banking, but not in the cryptocurrency market. More recently, he said that the digital currency has been hyperdeflating due to the fact that its supply is continually decreasing unlike the U.S. dollar.
"The US dollar is an inflating asset," he stated. "There are trillions more of them every year. The amount I need to buy a Lamborghini keeps going up, not down. It's garbage."
At the end of October, Catherine Wood, CEO and CIO of Ark Investment Management, said during a PBS interview with Charlie Rose, that bitcoin had the potential to end up being bigger than Amazon or Apple.
That's certainly the thinking of Keiser. In fact, he states that those who don't believe in bitcoin can be compared to Michael Dell, founder and CEO of Dell Technologies, who was against Apple in its early days.
"Twenty years later, [Apple's] approaching a $1 trillion market cap, and nobody talks about Michael Dell anymore," Keiser said.