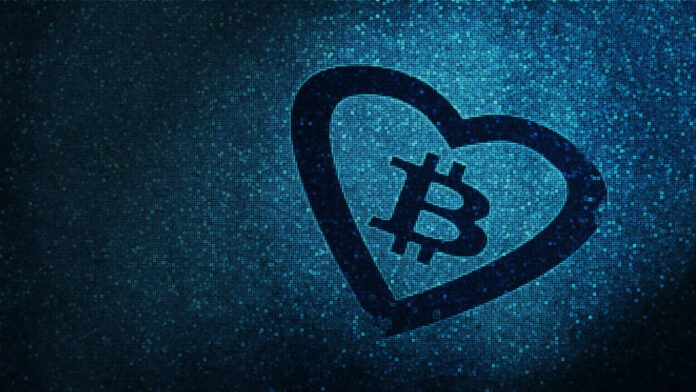 A stock market analysis, who made previous correct predictions about Bitcoin, has estimated that the currency will trade at $50,000 by 2022.
The analyst who famously predicted earlier that Bitcoin will trade at $5000 by 2017, has made yet another prediction which claims that Bitcoin will trade by $50,000 in 2022, and bypass Apple's $800 billion market cap in the next five years.
Earlier this year, Ronnie Moas, a stock analyst and founder of Standpoint Research successfully predicted that Bitcoin is likely to reach a trading price of $5000 before the end of 2017. While it seems believable now, at the time of prediction, Bitcoin was trading at a relative low of $2600 per Bitcoin.
However, Moas's latest prediction states that the cryptocurrency market is likely to explode even more. In the coming five years, Moas claimed, the cryptocurrency market will reach $2 trillion, and the current price will experience a 12x increase to reach $50,000 per Bitcoin.
Moas recently appeared on CNBC's "Capital Connection", during this interview, the main point of discussion seemed to be the future of cryptocurrency. According to Moas, the combined global markets, which includes gold, stocks, bonds, and cash, currently amount to $200 trillion.
Despite this number, Moas stated that these markets pale in comparison to what cryptocurrency has to offer. In the interview, Moas stated that he was most excited about investing his money in cryptocurrency, much more so than any other of the four options.
According to Moas, if only 1% of the $200 trillion market is invested into cryptocurrency within the next years, the cryptocurrency market will experience a $2 trillion valuation. Essentially this means a twelve-fold increase from today's price, meaning that Bitcoin will trade well above $50,000.
When elaborating on the future of Bitcoin, Moas explained that the unique supply-demand situation in Bitcoin and other cryptocurrencies is particularly mind-boggling. According to Moas, the at least 200 million people worldwide will soon go to great lengths to procure some of the precious coins. The immense demand and finite supply is likely to drive the Bitcoin price to reach the record-breaking price of $50,000.
When asked about Bitcoin's recent criticisms, including those from JP Morgan CEO Jamie Dimon, and the high-profile investor, Prince Alwaleed bin Talal from Saudi Arabia, Moas didn't seem to think that their comments were a cause for alarm. Moas stated that these two financial giants were clearly very invested in publicly-traded US banks, and were threatened by Bitcoin and their derivatives.
Dimon from JP Morgan, recently stated that Bitcoin was a fraud, while Prince Alwaleed bin Talal warned that the Bitcoin price is bound to implode, like energy giant Enron in the early 2000s.
Moas merely stated that those who have interests conflicting with the growth of Bitcoin are unlikely to recommend it, as that would damage their business.
Despite Moas's enthusiasm over Bitcoin, he did warn that the overwhelming majority of cryptocurrencies are mainly pump-and-dump scam operations. Over 95% of currently active cryptocurrencies did not show any signs of being lucrative, not unlike the dot-com bubble craze from the 1990s. According to CoinMarketCap, the total cryptocurrency market cap stands at $170 billion.
Moas concluded the interview by warning that Bitcoin should be taken more seriously, especially since the Bitcoin market cap as officially bypassed the Goldman Sachs market cap. The analyst stated that Bitcoin will grow until they surpass the Apple market cap which currently stands at $800 billion.