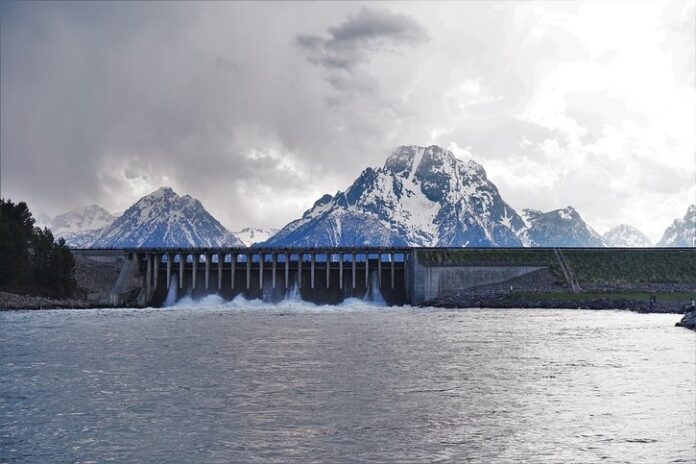 Bitcoin continues to cross boundaries and venture into industries that were never expected. With a market capitalization of $121,707,802,180, Bitcoin has struck another deal.
In March 2018, Valatie Falls Hydro LLC purchased a 1-megawatt dam using the debt financing from Digital Power Lending, a DPW subsidiary. The DPW peripheral will develop a cryptocurrency mining farm at the site of the dam. It will use the company's AntEater miner. The cryptocurrency mining device is being developed in collaboration with Samsung Semiconductors.
The power generated by the Valatie Falls, New York hydroelectric dam, will be used by DPW Holdings Inc to boost Bitcoin mining. Mining is expected to kick off in the fourth quarter of this year.
Energy produced will be renewable and cheaper
This hydroelectric dam was constructed in 1983 and now the mining farm expects to generate low-cost and renewable power from it, with the full operation set to commence soon. DPW Holdings announced this in a press release.
"Our triumphant adaption of Valatie Falls dam aims to provide clean, low-cost and renewable power to run Crypto's future co-located mining farm. This is a major step in our master plan to create an economically possible, self-sustaining cryptocurrency mining business."
DPW Holdings CEO and Chairman, "Milton Todd" Ault, III, said in a prepared statement.
This project will provide a unique moment for DPW subsidiaries to partner and innovate to come up with a new model for cryptocurrency mining. No doubt, the most significant operating cost factor in cryptocurrency mining is electricity.
Ault said that the company's power solution engineers at Coolisys Technologies, Inc. worked with its cryptocurrency mining engineers, and Valatie Falls Hydro, LLC's hydroelectric engineers to add the dam.
Regulators inspect crypto power use
If the cost of power is low, the company is likely to reduce the high rates posed to crypto mining farms. In March, the New York State Public Service Commission reported that upstate power authorities could bill crypto mining businesses with high-density loads higher rates.
The commission permitted municipal power authorities to impose tariffs for high-density load customers having a demand maximum exceeding 300 KW. Still, the tariff would cater for the load density surpassing 250 KW per square foot yearly for those that don't qualify for economic development assistance.
Be it as it may, 36 municipal power providers petitioned the regulator's action. They called on the New York Municipal Power Agency to take measures in response to high electricity costs for business and residential clients caused by the rising demand for power from cryptocurrency miners.
The agency approved new prices for the Massena Electric Department that will enable high-density load customers including cryptocurrency customers. As such, they will enjoy quality services under independent agreements. Cryptocurrency together with other high load customers with maximum demand more than 30 kW will be eligible for services under the separate service accord.
Because of the large quantity of low-cost power upstate in New York, the commission is confident that it can distribute the needs of current customers and support economic development as well. If cryptocurrency firms initiate operations in the region, the commission believes that Massena could receive significant revenues.
Paradigm is already set
There are several companies that have established hydropower facilities for the purposes of crypto mining. In 2016, MGT Capital Investments obtained a location in central Washington with hydropower to start a Bitcoin mining operation. The company envisaged the facility to generate power to operate ASIC computers for mining.
In some regions, higher electricity rates will be expected because of the growing demand for hydroelectric power for mining Bitcoin. Hydro-Quebec announced its plans to increase prices for Bitcoin miners back in February.