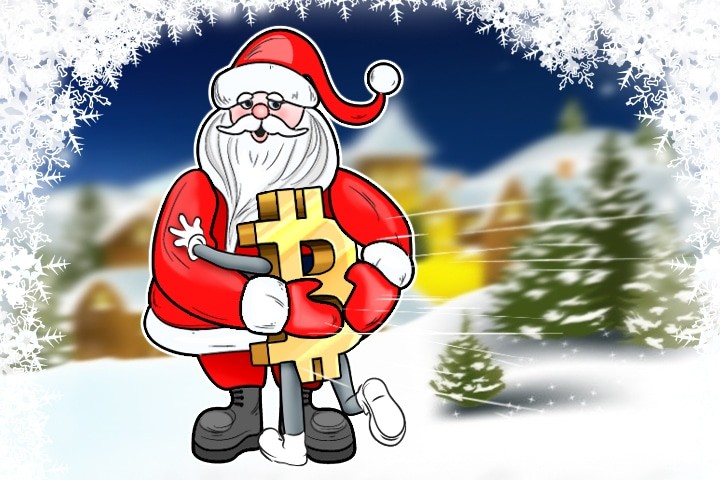 The Bitcoin price is back to the $16,000 region after losing over 30% of its total value and reaching a price low of $12,000 during the festive season.
The Bitcoin price finally showed signs of recovery on the December 26 after it reached discouraging lows below the $12,000 mark shortly before Christmas.
Bitcoin, the darling of the cryptocurrency phenomenon, dramatically dropped in price last week Friday, when it experienced a decline of over 30% and dabbled around $11,159.93 on Friday afternoon. This event marks the worst week for Bitcoin since 2013, despite its eventual recovery.
Bitcoin and the entire cryptocurrency industry has had a stellar year. The Bitcoin price experienced a twenty-fold growth ever since January this year, as the price dramatically climbed from $1,000 to up to $19,666, plunging the world into a Bitcoin craze. While major cryptocurrency exchange platforms, such as Bitstamp, listed Bitcoin around $19,666 on December 17, several other exchanges listed bitcoin at prices well over $20,000. However, ever since, Bitcoin has experienced a significant decline.
According to several analysts, experts, and investors, the price decline was a natural occurrence following the recent drastic growth. Since the last significant price drop, governments and central banks around the world have issued a warning to their respective citizens and clients as to the volatility of the industry.
According to the co-founder of the Singapore-based firm, COSS, Andrei Popescu, no Bitcoin price could ever accurately depict the appropriate valuation at any point in time. COSS advertises itself as a platform dedicated to a cryptocurrency-based digital economy.
Popescu added that it's hard to make correct decisions in the relatively new market, and warned that it's not necessary to always be right, just more right than most investors.
Earlier this week, the chairman of the Israel Securities Authority, Shmuel Hauser, confirmed that he intends to submit a proposal to the regulation which will include banning any cryptocurrency-related entity from trading on the Tel Aviv Stock Exchange.
In addition, the Central Bank of Singapore issued a warning last week which cautioned potential investors against buying into Bitcoin. In their warning, the bank noted that the recent highs of the bitcoin price were artificially influenced and that the price was likely too fall.
Other cryptocurrencies seem to have suffered along with Bitcoin during its recent price dip. However, the majority seem to be showing signs of recovery. Bitcoin's biggest rival, Ethereum, hit a high of $900 last week, dipped to $689 over the weekend, and is currently recovering at $771.