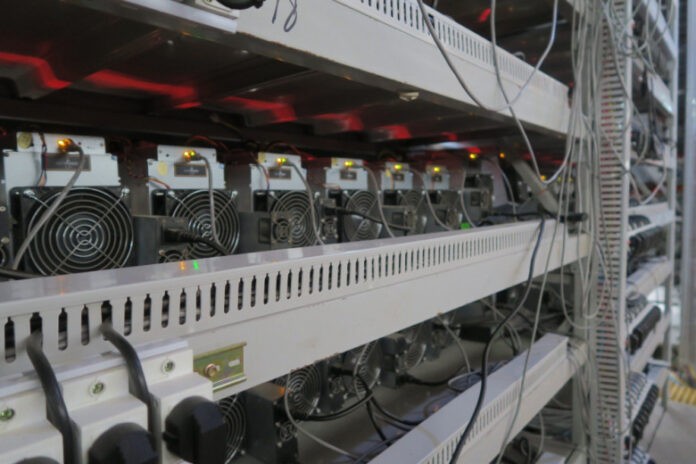 Chinese authorities in the province of Yunnan recently ordered local power suppliers to cut off BTC miners.
Local crypto reported shared ban orders that the local electricity suppliers received.
The province of Yunnan is the fourth-largest source of hash rate in China, responsible for 5.42% of the global hash rate.
The authorities from China's province of Yunnan decided to step up their efforts against Bitcoin (BTC) miners by instructing electricity producers to stop providing power. A number of miners reached out to Chinese journalist, Colin Wu, delivering ban orders sent to power providers.
Several miners told Wu that Baoshan, Yunnan, where China's crypto mines are located, received a ban on November 30, requiring the power station to stop supplying power to the miners. Yunnan is the third largest mining place in China after Sichuan and Xinjiang. pic.twitter.com/1zAhcTLmXi

— Wu Blockchain (@WuBlockchain) November 30, 2020
Chinese Province Orders Electricity Firms to Cut off Crypto Miners
Despite China's efforts to launch a local digital currency and its still relatively new appreciation of blockchain technology, the country never truly opened up to Bitcoin and other decentralized cryptocurrencies.
But, even so, the country remains the largest crypto mining hubs in the world. However, many are wondering whether that is about to change, given all the moves that the country has made against its miners.
Only yesterday, the local crypto reporter, Colin Wu, shared numerous ban orders that Chinese electricity suppliers from the province of Yunnan received from the government.
According to the scanned copies of the official documents, authorities from the city of Baoshan have made a new move against miners, ordering power suppliers to cut the miners off. But, Wu believes that the ban may have been informed by localized economic interests, meaning that the move was not made to damage the crypto mining industry.
He stresses that there is no need to overestimate the incident's impact.
This Is Not the First Time Yunnan Authorities Moved Against Miners
Interestingly, the ban comes right at the time when the global hash rate saw a 24-hour drop of around 10%. Cambridge University's BECI (Bitcoin Electricity Consumption Index) shows that Yunnan is actually China's fourth-largest region by mining hash rate. 
Still, it represents 42% of the global hash rate. That still makes it larger than pretty much all countries apart from four — the rest of China, the US, Kazakhstan, and Russia.
As for Yunnan's government, it has made moves against miners in the past, as well. For example, in June 2020, it ordered the shutdown of as many as 64 unauthorized mining operations. Back then, the government claimed that it identified security risks and tax evasion.
One of the Bitcoin mines also caught on fire during the same month, causing thousands of units to end up incinerated. Before that, on May 29th, a hydropower station in Yunnan exploded. Five people were injured, while six people lost their lives.
Breaking: This Friday night, a fire occurred in a large #Bitcoin mine in Yunnan, China, causing thousands of bitcoin mining machines to be destroyed. The local police were investigating. pic.twitter.com/t33UrVEjmF

— BlockBeats|We're hiring! (@BlockBeatsChina) June 14, 2020