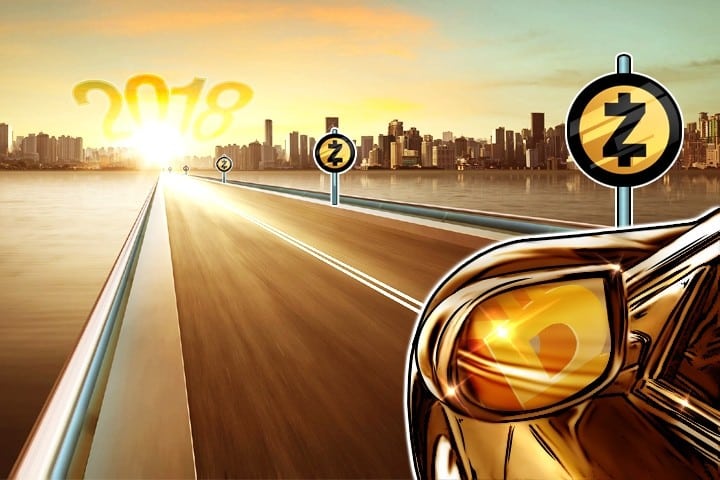 The Zcash cryptocurrency has stood out in the Blockchain Industry for its advanced privacy and security. These elements have earned them an increasing popularity among the users of cryptocurrencies. In just 14 months of its launch, the current value of this cryptocurrency is quoted at $545 and promises to grow more in 2018. Additionally, they are also planning on developing a mobile wallet to store cryptocurrencies.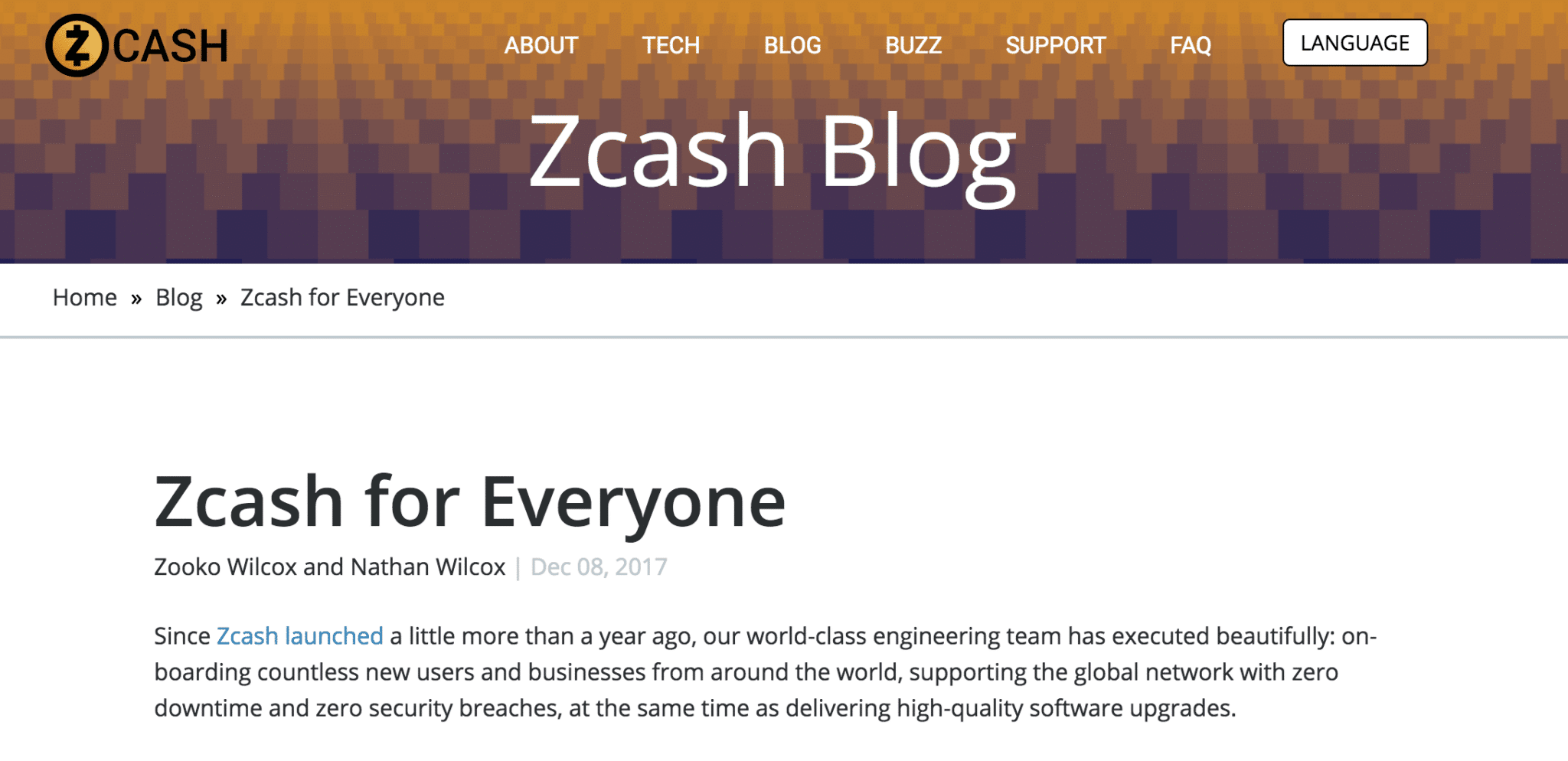 (Zcash website)
In an official statement published in the blog of the developer Zerocoin Electric Coin Company (ZECC) named "Zcash for Everyone", it detailed the work map of Zcash that will begin to be implemented in June 2018. It is characterized by new security updates, the launch of a new protocol network and the development of mobile portfolios that support ZEC, among other applications.
"Our team of scientists and engineers are focused on safely and seamlessly deploying this breakthrough cryptographic innovation to the world-wide Zcash network, even when that network grows and supports an increasing load of usage".
Zooko Wilcox.
Zcash Founder and Chief Executive Officer.
The first update will take place in June 2018 and will be focus on improving the security and ease of use of Zcash in smartphones, a measure that will benefit 2 billion users worldwide. The first part consists of an update of the network "0" called Overwinter, designed so that the network can support the following updates in terms of security and governance. Further details should be announced soon. However, they mentioned that the next projects could include improvements in the scalability, unlimited transactions, new consensus algorithms based on Proof-of-Stake (PoS) and private and scalable Smart Contracts.
The second update will begin with the activation of the Sapling protocol in September 2018, which will reduce configuration risks, more shielded transactions and better governance and will be supported by the configuration of open participation parameters for Power of Tau. This update decreases the risk of setting parameters for zk-SNARKs applications and other applications that operate outside Zcash.
Dev update – Dec 15: Continuing Overwinter & Sapling circuit specification, network upgrade user experience planning, final reviews for 1.0.14 release, documentation, etc. https://t.co/UFLK71EWyf

— Zcash Company (@zcashco) December 15, 2017
Also, the Zcash developer community is also planning to launch a mobile wallet application specialized in the platform, an ambitious project that could revolutionize the cryptocurrency market.
For the moment, the network has already had considerable development success with the launch of the reference client software, better known as Magic Beam. It has implemented other solutions that have generated a strong early adoption with significant transaction volume.
As an example of this, we could ping out the important association with the financial entity J.P. Morgan and the launch of the Zcash Investment Fund, measures that in the future could position this blockchain as a financial industry and open the way for a more traditional stock market system. Also, the website "The Internet Archive", which is a non-profit project founded in 1996, whose goal is to generate a web library that offers digital files permanently to the educational community, has recently begun to accept donations in Zcash format, Bitcoin Cash, in addition to the popular Bitcoin.
Recently people like John McAfee have made a reference to Zcash and other cryptocurrencies which if you want to have more information you can read the complete article here.