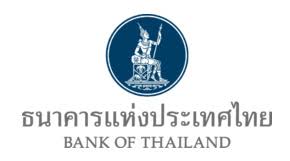 The Bank of Thailand has just announced a new policy which will prevent any bank operating within Thailand's borders from participating in cryptocurrency-related activities.
The Bank of Thailand details five major cryptocurrency activities, which are to be banned, and prevents Thai residents from purchasing cryptocurrencies using their credit cards.
The five activities
According to Reuters, the Bank of Thailand issued a statement earlier this week requesting all financial institutions operating within Thailand to refrain from participating in any transaction related to cryptocurrency, citing 'lack of regulation' as the main reason behind this request.
The circular was signed by the Bank's governor, Wisit Santiprabop, and clearly states five main activities that Thai banks are prohibited from being involved in. These activities include:
Trading or investing in cryptocurrency
Exchanging cryptocurrency
Establishing platforms with the goal of operating as a cryptocurrency trading portal
Allowing clients to use their credit cards for cryptocurrency-related purchases
Advising customer to invest in cryptocurrency
The circular noted that since cryptocurrency is not legal tender and largely unregulated in the country of Thailand, there are concerns that cryptocurrencies could be used towards nefarious activities such as terrorist funding or money laundering.
This announcement follows shortly after the Thai government confirmed that they are in the process of developing a regulatory and legislative framework to address the growing concerns related to the crypto industry.
Thai banks eager to comply
All Thai banks seem eager and ready to comply with this new policy. According to Voice TV, the Executive Assistant from Bangkok Bank, Prasanee Auiyamaphan, confirmed that the Bangkok Bank had no interest or policy which discusses the exchange of virtual currencies, and emphasized that the Bangkok Bank did not offer any cryptocurrency-related service.
The Chief Marketing Officer and Senior Executive VP at Siam Commercial Bank, Thana Thienachariya, discussed the bank's concern over their subsidiary, Digital Ventures Co. Ltd. This subsidiary struck up a strategic business relationship with Ripple to create a convenient payment channel between Japan and Thailand. According to Thienachariya, Siam Commercial Bank will bring this concern to The Bank of Thailand to consider.
Thakorn Piyapan, head of Krungsri Consumer Group as well as the Bank of Ayudhya's Digital Banking and Innovation executive confirmed that the bank will comply with all new policies, despite it currently using Ripple to conduct transactions.
However, Piyapan did warn that banks needed to consider several factors before deciding to comply. Using the credit card restriction as an example, Piyapan stated that the bank will need additional time to check transactions made on the credit card before clearing or declining.
Banning crypto purchases with credit cards is becoming common practice in countries all over the world. Several banks in the UK and US have already issued bans that prevent their customers from completing crypto purchases using their credit cards.
Despite the bans, the cryptocurrency industry won't be too severely impacted. According to the managing director of TDAX, Poramin Insom, investors will not be affected, but may expect a longer signup process so that users can provide all documents requested by Bank of Thailand policies.