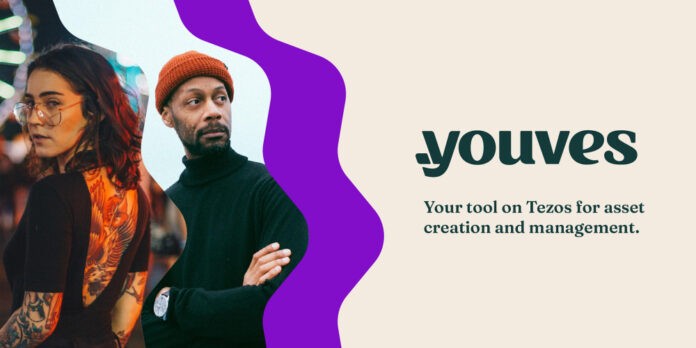 On July 22, the synthetic asset platform "youves" launched on the Tezos blockchain. Since then, over three million tez (21.8 million USD) have been locked there. Here's what DeFi on Tezos has in store.
After uUSD, a DeFi index token will launch soon
Recently, ubinetic co-founder Werner Broennimann spoke with Tezos connoisseur Lukas Zuegg for a very insightful interview on the future of this exciting new DeFi project on the Tezos blockchain. Broennimann's role within ubinetic, the development company behind youves, is the creation and design of synthetic assets. 
Prior to that, Broennimann worked in sales and product structuring of various financial products, most notably derivatives. He stated that by building youves, he wanted to transfer this knowledge to decentralized finance and Tezos was the best choice due to its low fees, proof of stake, and a future-proof blockchain. The first product that launched on youves was the US-Dollar-pegged decentralized stablecoin uUSD. 
Next in the product line is an index token that tracks five of the biggest DeFi governance tokens on Tezos, a Euro stablecoin is possible in the near future as well. Nevertheless, future assets will likely be a community choice.
What are synthetic assets?
The most common method to create a stablecoin is by collateralizing it with fiat money, which for example is the case in the leading stablecoin Tether (USDT). This however necessitates a centralized institution that keeps the fiat money in custody. Users of these centralized stablecoins must trust this institution to always keep the issued tokens fully collateralized.
In synthetic assets, some form of volatile on-chain asset is used as collateral instead. One of the biggest projects to use this method to create the decentralized stablecoin DAI, and also one of the first practical use cases for decentralized finance was Maker DAO on Ethereum in 2017. Youves uses a similar method for uUSD by letting users mint this stablecoin in return for locking up tez as collateral. So far, already three million tez have been locked in return for 5 million uUSD. 
A synthetic asset that tracks interest rates?
What is interesting about this method is that, in theory, it is not only possible to create stablecoins this way, but practically any kind of derivative asset that tracks the price of an underlying asset, or a set of assets, as in the upcoming DeFi index token. According to Broennimann, tokenized options could also be part of the youves product lineup:
We'll probably start with a weekly product, but we have a lot more ideas. We just have to see when we have time to actually work on them. 
As one of the most ambitious plans for youves, he mentioned a token that tracks the interest rate of fiat currencies, which could be used by mortgage takers as a hedge against rising interest rates if inflation ever picks up:
We've been in an environment where rates were falling and falling, so fixed-rate mortgages didn't really help you. But if inflation ever really bigs up to an extent that rates are going to rise again, it'll be painful for people on floating rate mortgages. 
He stated that, while traditional financial products which protect against rising inflation rates are not a viable option for the average mortgage taker, DeFi could finally make this possible.
There are just too many people involved, too many hands touching it. If you want to hedge a mortgage of say 500,000 Dollars, Euros, Swiss Francs, for whatever, 10 years, it doesn't really make sense for a bank to pick up the phone to do that. But if that's fully automated, that's something that can be viable.
YOU token launches with an exemplary distribution model
Broennimann also talked about the launch of the YOU governance token, which Zuegg commended as a highly democratic model to distribute tokens. At launch, 45,000 tokens are created every week with no pre-mint, of which 5,000 YOU are distributed to ubinetic. The inflation halves every 12 months with a maximum supply of 4.68 million YOU. 
Broennimann was also proud to announce the first XTZ/YOU liquidity mining program, which can be accessed through the Crunchy DApp:
We have a four-week test phase starting September 2nd that lasts for four weeks and 4,000 YOU tokens are up for grabs during this time for people who are liquidity providers.