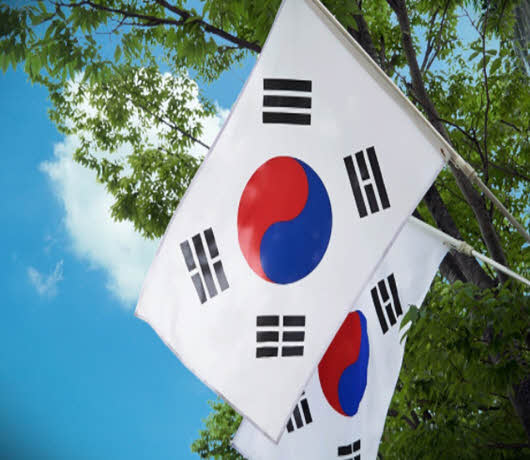 Recent intelligence from the South Korean Government confirms cryptocurrency exchanges based there have increased their collective commission income by up to 87.5% in the last year alone. This massive increase in income is largely attributed Kakoa Corp's backing of the latest crypto exchange.
South Korean crypto exchanges generate 700 billion won
The report, published in the South Korean news outlet, Yonhap, last Sunday, stated that the data was collected by the government, adding the estimates were based on sale commissions and each separate exchange platform's Bitcoin prices.
Yonhap writes the information was released by the Democratic Party representative, Park Kwang-on, and included the commissions sales of 30 major South Korean exchanges, which collectively add up to an estimated total of 700 billion won (the equivalent of $658 million). Towards the end of 2016, this estimate was at 8 billion won.
According to another news publication, Kyeonggi Daily, Park stated the total income of all South Korean crypto exchanges stood at 3.2 billion won.
Korea's major crypto exchanges
South Korea's four major crypto exchanges include Korbit, Upbeat, Coinone, and Bithumb.
Park confirmed Upbit is currently South Korea's single largest exchange and has the major market share which totals 52.9%. This is calculated on all crypto market activity over the last six days. Upbit, which received major backing from Kakao Corp, has collected an estimated 194.3 billion won in commissions sales alone over the past year. According to Kyeonggi Daily, the analysis shows that cryptocurrency-related transactions doubled in number since Upbit opened up shop in South Korea in October 2017.
During that time, Korbit demonstrated a 6.2% market share, Coinone 8.3%, and Bithumb 32.7%. Kyeonggi Daily wrote that each crypto exchange enjoyed sales commissions of 67 billion won, 78.1 billion won, and 317.7 billion won, respectively.
According to the crypto market analysis tool, coinmarketcap.com, Upbit is currently the third biggest crypto exchange in the world. During the last 24-hours, the platform enjoyed a trading volume worth $1.3 billion, while Bithumb boasted $1.1 billion.
More taxation policies to come
South Korean regulators are grappling with issues such as how to tax the crypto industry and its exchanges.
When the Minister of the Office for Government Policy, Hong Nam-ki, responded to a national petition regarding crypto policies, he stated the Ministry of Strategy and Finance intended addressing this very issue.
Hong asserted tax policies should be imposed if someone is making an income. The minister also revealed South Korea would look to other countries as examples and implement the best taxation system very soon.