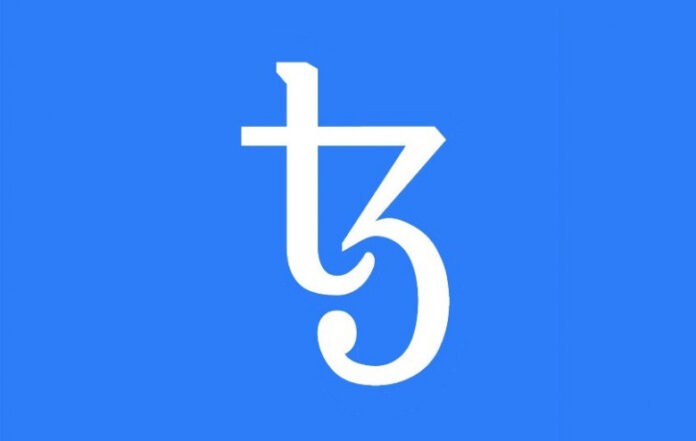 The popular layer 1 blockchain Tezos (XTZ) is making new strides towards the adoption of non-fungible tokens. With the new release of the OpenMinter 0.2 protocol, video NFTs may soon become possible.
Tezos is Embracing NFTs
The Tezos blockchain's native cryptocurrency is not mined, but "baked" by staking XTZ or delegating coins to one of the over 400 block-producing nodes. Hence, the weekly community newsletter is called The Baking Sheet. This week's issue is centered around non-fungible tokens. With the NFT minting platforms Kalamint and OpenMinter, Tezos tries to establish itself as a cheaper alternative to Ethereum for this emerging asset class.
The Baking Sheet writes that the high gas fees on Ethereum will keep driving users away from the leading smart contract platform:
The world's economy and new digital financial sector will not be built on a platform where you have to pay $100 just to move a token, nor pay even more/slightly less just to mint an NFT. Value will begin to seep into more user friendly and cheaper alternatives. If you think otherwise, you're only fooling yourself.
One of the most prominent supporters of Tezos' NFT ecosystem is the digital artist Mario Klingemann. He will soon be able to put his artworks up for sale when the integration of Tezos into the world's largest NFT exchange OpenSea is complete.
Despite their being no #NFT marketplace yet on @tezos I just sold one piece from the first edition to @CitezenB

There are 6 left from this edition and to motivate you to go through the hoops of installing a new wallet and to obtain $XTZ the introductory price is just 50 tez. pic.twitter.com/TYCEZ1p3k1

— Mario Klingemann 🇺🇦 (@quasimondo) February 25, 2021
The Ups and Downs of Tezos' History
An in-depth article by Wired Magazine that blockchain's origins read itself like Tezos' history was taken straight out of an Ayn Rand novel or a Hollywood financial thriller. Like Bitcoin, the Tezos whitepaper was originally published under a pseudonym. Ironically, the paper's author Arthur Breitman chose LM Goodman as a pseudonym, after the Newsweek Magazine journalist wrongly claimed to have identified Satoshi Nakamoto.
After raising a record-setting amount of 232 million USD in their ICO in July 2017, the project suffered from many of the same problems other ICO-funded projects of that time had to face as well. In Tezos' case, the biggest problem came from the blatant mismanagement by Johann Gevers, a ruthless South African businessman whom Breitman had installed as president of the Tezos Foundation.
The misalignment of interests between Breitman and Gevers severely delayed the blockchain's development. Breitman, along with his wife Kathleen, owned the intellectual property to Tezos, but Gevers controlled the Foundation's money. The situation remained deadlocked for months until Gevers finally resigned after taking immense pressure from the Tezos community. At the same time, the SEC began to litigate aggressively against ICO projects. As a result of the delays, several class-action lawsuits were filed against the Tezos Foundation by investors.
Despite its troubled past, the Tezos mainnet was ultimately launched in September 2018 and the Tezos Foundation eventually settled all ongoing lawsuits against a payment of 25 million USD. Since then, Tezos has become one of the most prestigious layer 1 blockchain projects with a market cap of over 2.6 billion USD at the time of writing.
Bank of France Experiments with Tezos for CBDC Emission
Tezosprojcts.com currently lists 127 projects within the Tezos ecosystem, which includes basic DeFi infrastructure. Thanks to the Foundation's location in Zug, Switzerland, also known as Crypto Valley, Tezos has also managed to attract institutional finance providers such as the Sygnum Bank as part of their broader ecosystem.
Even the bank of France acknowledges the "strong fundamentals" of the Tezos blockchain, experimenting with potential applications for a digital Euro CBDC. In their press release from September 2020, they state:
The experiment will explore the feasibility of financial securities being digitally settled and delivered in Central Bank Digital Currency. A pool of technology providers and advisors – which includes Nomadic Labs (one of the largest research and development centers in the Tezos ecosystem) – will participate in the project, contributing its technological expertise.
A Blockchain with Built-in Upgradability
One of the main features that sets Tezos apart from another layer 1 projects is Breitman's vision of a streamlined process for upgrading the network protocol through governance votes, without requiring a hard fork. Thanks to this easy upgrading process, Tezos is now in its fifth iteration called Edo, which was released on February 13th, 2021.
Besides releasing new layer 1 features such as Tickets and Sapling, Edo also upgrades the upgrade process itself, making Tezos even more future-proof:
The ability to regularly coordinate and execute software upgrades at scale is important because public blockchains risk becoming outdated and abandoned if they do not innovate and incorporate state-of-the-art technologies. If a public blockchain becomes outdated and abandoned, that blockchain's network effect will be damaged, and a network effect is what gives a blockchain and its native cryptocurrency value.