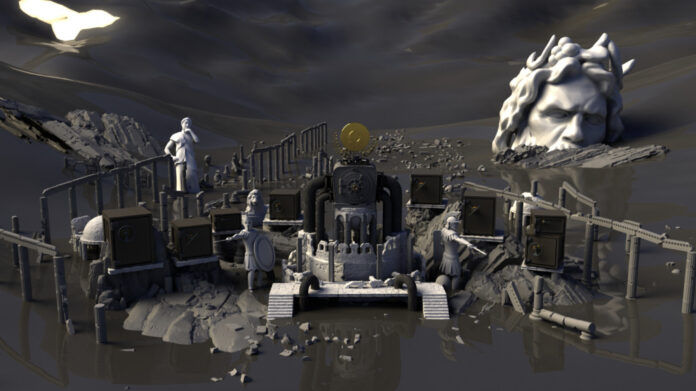 Despite the crypto market going through a correction period with the prices of BTC, ETH, and other prominent coins plummeting down, the $OHM token powered by OlympusDAO is showing no signs of slowing down. The price stands at $664.68 as of now, a 115.9% jump in 30 days. The total market cap is $1,280,427,993.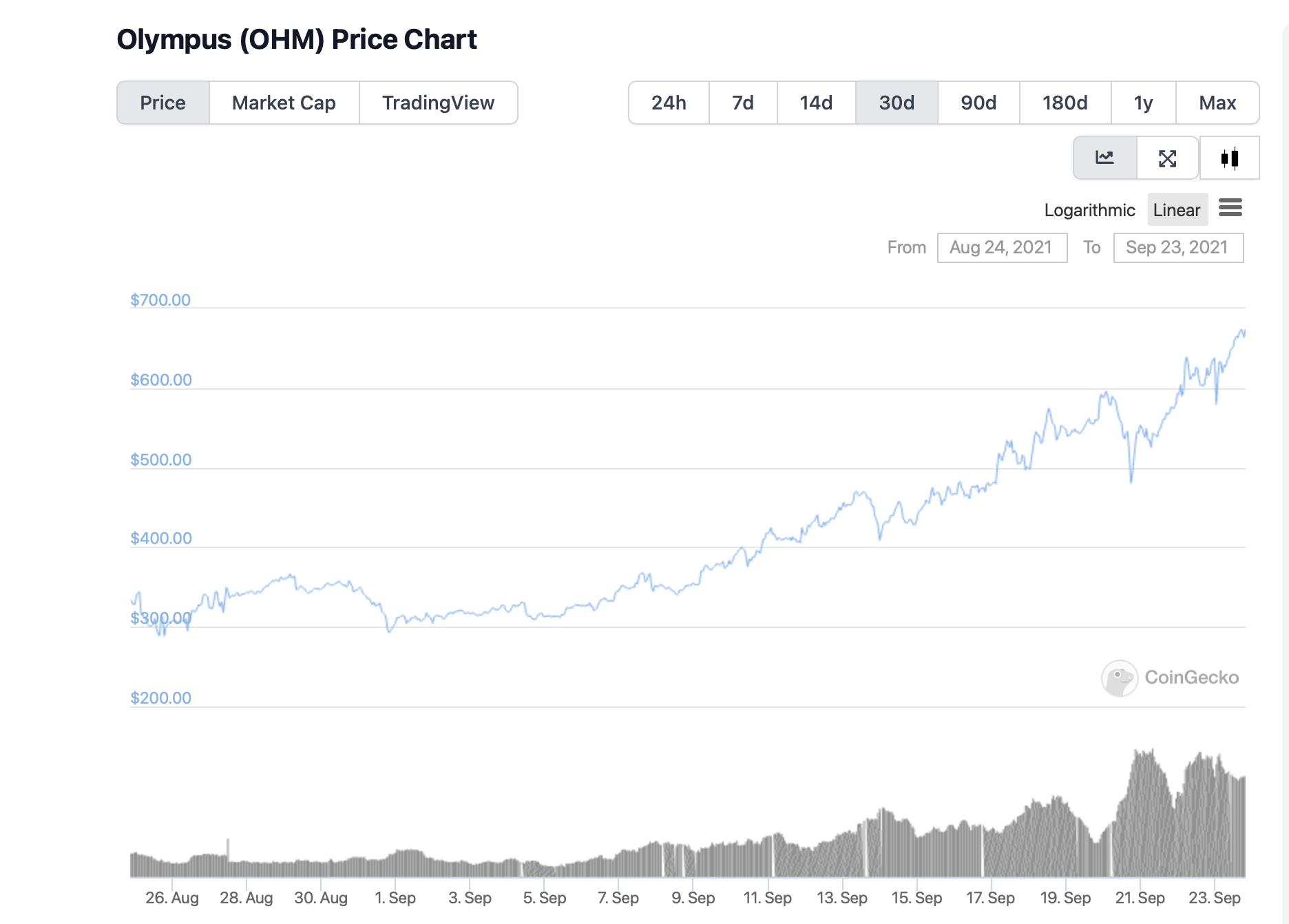 $OHM is a decentralized reserve currency that is unbound by a peg. The underlying protocol puts forward different economic and game-theoretic dynamics into the market through staking and bonding. The intrinsic value of $OHM tokens is reined in by a set of assets, including DAI and FRAX in the Olympus Treasury. It is fuelled by a desire to de-dollarize the DeFi economy. 
As per the latest Twitter announcement, OlympusDAO has made $10 million DAI through bonds in just 11 days, bringing the total worth of the treasury to $40 million DAI. 
What set off the demand?
OlympusDAO aims to create a digital currency that can give traditional currencies like the dollar a run for its money. Unlike stablecoins, $OHM is not pegged to any currency, as it would only reinforce the dependency on the traditional financial system. Instead, it is backed by a basket of assets held in its treasury. It was launched in March 2021. The vision to create a non-USD pegged, stable asset gained worldwide traction to the project, pushing its price further. It hit an all-time high at $1,415.26 on Apr 25, 2021. Then the crypto winter took over, $OHM also falling prey to its wrath.
However, with a robust business plan and consistent development, the project has caught the attention of users again. Famous Youtube influencer Chico Crypto hails it as "one of the only projects out there that are recovering and recovering well since the May crush." Interestingly, Mark Cuban, the American entrepreneur turned crypto evangelist, has been buying and staking $OHM, adding to its allure.
The project is often compared to the Federal Reserve that holds various assets like the US Treasury Bonds, gold, dollars, and foreign currencies to implement monetary policy. The price rise in the last few days can be attributed to the launch of Olympus Pro, a service for protocols that will use bonds in their emission programs with low overhead and maximum impact. It provides partners with infrastructure, expertise, and exposure as long as they have a token and an objective.
Wrapping up
Although $OHM has been around for only a few months, it has made its way to become one of the top stablecoins in terms of market cap. Its ambitious vision backed by a team of passionate crypto experts and a staunch community spurs hope. On the other hand, the fact remains that it is a fascinating experimental project that is still in its infancy.