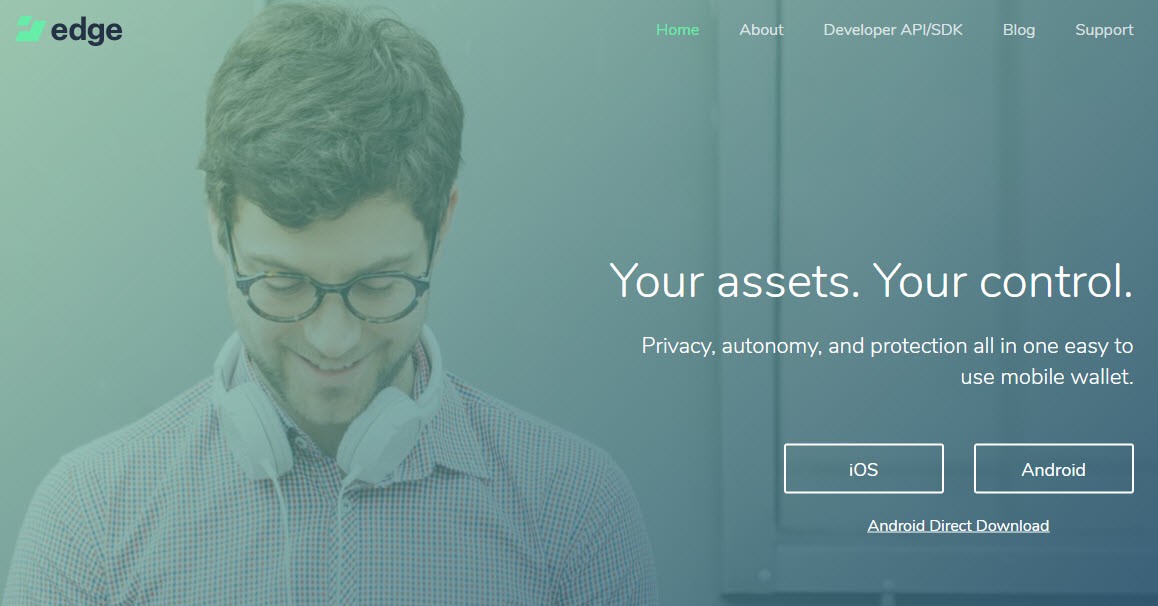 Cryptocurrency has truly achieved unexpected popularity and success levels (Bitcoin boasting an impending 2,000,000 wallet downloads). Several years ago, as it first launched, many skeptics ignored the impact that was to be felt, and 2018 has delivered even more surprising developments.
Edge Wallet has entered the building
CEO Paul Puey has announced, after more than a year in development, that the multi-asset wallet Edge is live and ready to be utilized.
Bitcoiners are already familiar with Edge, recognized as Airbitz, created in 2014, which has enjoyed popularity among users. 2015 brought new aspects for developers as the company designed a software development kit (SDK) that would enable the integration of Airbitz with their own applications. This caused a change of emphasis, making security a top priority.
Puey is well know and highly respected within the cryptocurrency community, often being asked to address large conferences surrounding cryptocurrency. His philosophy is simple regarding the use of Wallets: they must be simple to use, and security is of the highest concern. This will attract more prospective investors, and increase trust; and trust is paramount. Incidents involving Nicehash, Parity etc. are all examples that add credibility to the philosophy of Mr. Puey.
Science meets practicality
Along with these developments, Airbitz/Edge having proven their immaculate security track record will integrate with other service providers. Mr. Puey explains that they are currently "the only multi-asset mobile wallet", which means that their wallet enables users to add up to 20 ERC-tokens, unrivaled by any competitor.
If that wasn't enough, Mr. Puey added that they will be supporting "Segregated Witness transactions for both Bitcoin and Litecoin". Conversion between funds of several digital assets will be easier than ever before. For example, the company is working towards the goal of allowing users with no current digital assets to be able to download, via iOS or Android, their application at no charge and trade their fiat for Bitcoin. It doesn't end there though. After this, they go through several other steps to eventually use the Airbitz wallet to log in to the decentralized app, Augur.
Few can argue that these are exhilarating times for cryptocurrency in general, especially with an emphasis on the developments of wallet scientific progression. What does this mean moving forward? Expect these advances to contribute to the continued decentralization of the cryptocurrency community.