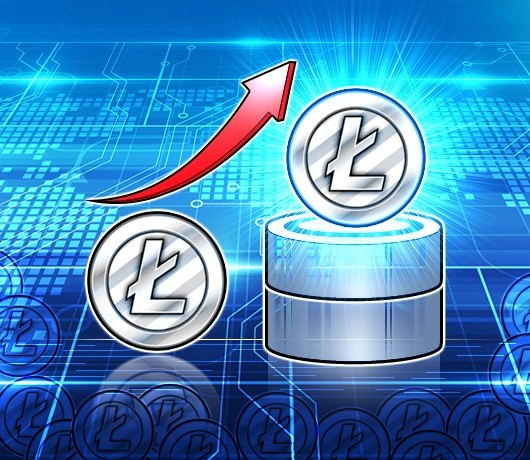 After enjoying an all-time high close to $150 on Sunday just before the launch of Bitcoin futures in the US, alternative crypto currency Litecoin has more than doubled today, powering to prices above $330 on December 12th, 5pm UTC.
Much was predicted about the immediate outcomes of Bitcoin futures trading, with financial analysts broadly predicting a bearish outlook for the world's most-used crypto currency and crypto traders expected to flock to alternative ones, or so-called altcoins.
But few would have foreseen Litecoin to be that altcoin, with the price surge catching even its creator Charlie Lee by surprise, apparently inundated with congratulatory messages.

What is Litecoin and why has it soared in value?
Litecoin was one of the earliest altcoins in existence, created in 2011 as a direct alternative to Bitcoin, with many similarities in structure but several key differences, including quicker transactions (2.5 minute block times compared to Bitcoin's 10), bigger blocks that could fit in more transactions, and lower fees. Currently, it is still possible to make zero-fee transactions on the Litecoin network.
Litecoin was also designed to be ASIC resistant through a different algorithm, meaning that the powerful hardware used by miners to generate Bitcoin could not massively mine Litecoin, ensuring that miners could not easily switch between the currencies to make profit.
Because of its open inspiration from Bitcoin, Litecoin was compared to Bitcoin as "what silver is to gold". However, unlike many other direct competitors to Bitcoin, Litecoin development – chiefly through the leadership of core developer and creator Lee – has historically held warm regards for that of "elder brother" Bitcoin.
For instance, the Litecoin network was involved in much of the beta testing of the Segregated Witness (SegWit) technology, resulting in a stable upgrade that was eventually adopted by Bitcoin. Even now, Litecoin continues to be the testing ground for potential Bitcoin upgrades, with development focusing on scalability solutions such as Lightning Network (an upgrade for "off-chain" transactions to lighten network loads). It also recently concluded the first successful "atomic swaps" (a cross-chain smart contract that would allow direct and trustless transactions between different blockchains).
However, the price rise may also be an immediate impact of Litecoin's recent strategic moves to start marketing itself more, partly in response to critics who feel the project lacks awareness campaigns. With its creator appearing on the CNBC's Squawk Alley on Sunday, it seems the move is already having an immediate effect.
Even last week, Litecoin had already achieved a higher appreciation in value than Bitcoin, in terms of percentage. Litecoin traded at $4.50 on January 1st, 2017 and with today's price, this digital asset has now gained On Jan. 1, litecoin traded at $4.51 per coin. Since the start of the year, the asset has gained over 7,000% in price, compared to Bitcoin's 1,500%.
After years of being in the shadow of Bitcoin, Litecoin may finally gain its long overdue recognition.